AZ/Merck & Co get new US use for ovarian cancer drug
News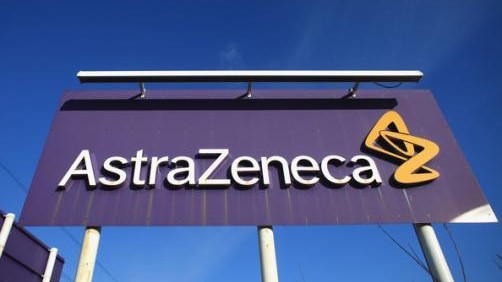 After several disappointments this year AstraZeneca has ended 2018 on a positive note, gaining a new use for its ovarian cancer drug Lynparza in the US and a first approval in China for its new anaemia drug.
While AZ's immunotherapy drug Imfinzi has made some missteps recently, most notably in first line lung cancer, its well-established poly (ADP-ribose) polymerase (PARP) class drug Lynparza has gone from strength to strength.
AZ is developing Lynparza with Merck & Co, and the FDA has just approved the drug in a new first-line maintenance therapy indication for certain patients with ovarian cancer.
The drug can now be used in adults with deleterious or suspected deleterious germline or somatic BRCA-mutated (gBRCAm or sBRCAm) advanced epithelial ovarian, fallopian tube or primary peritoneal cancer who are in complete or partial response to first-line platinum-based chemotherapy.
Patients can only receive the drug following diagnosis by an FDA-approved companion diagnostic.
The new label was based on results from the phase 3 SOLO-1 trial, which were one of the highlights of the European Society for Medical Oncology (ESMO) conference in October.
Lynparza reduced the risk of disease progression or death by 70% in patients with BRCAm advanced ovarian cancer who were in complete or partial response to platinum-based chemotherapy compared to placebo following platinum-based chemotherapy.
Under the terms of the partnership agreement between the two companies, AZ will receive $70 million.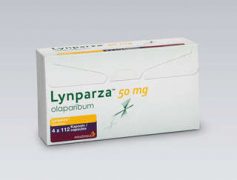 There was more good news from Lynparza: the phase 3 SOLO-3 trial showed the drug improved response rate and progression-free survival in patients with platinum-sensitive relapsed patients who had two or more prior lines of chemotherapy.
The trial was conducted as a post-approval commitment after the drug's first approval in this indication in 2014.
It provides the evidence that AZ and Merck will use to ensure the drug retains its licence in the longer term after a fast first approval based on early data.
Roxadustat approved in China, hits phase 3 targets
AZ then followed this with the news that its kidney disease drug roxadustat had met its goals in the phase 3 OLYMPUS and ROCKIES trials, and has been approved in China.
The company said both trials had met their efficacy endpoints in patients with anaemia in chronic kidney disease (CKD) that are either non-dialysis-dependent, or dialysis dependent, respectively.
The OLYMPUS trial met its primary efficacy endpoint by demonstrating a statistically-significant and clinically-meaningful improvement in mean change from baseline in haemoglobin (Hb) levels averaged over weeks 28 to 52 vs. placebo. The trial evaluated 2,781 patients in 26 countries.
ROCKIES is a phase 3, randomised, open-label, active-controlled trial designed to assess the efficacy and safety of roxadustat versus epoetin alfa, for the treatment of patients with anaemia in CKD who are dialysis dependent.
The trial met its primary efficacy endpoint by demonstrating a statistically-significant improvement in mean change from baseline in Hb levels averaged over weeks 28 to 52 versus epoetin alfa. The trial evaluated 2,133 patients in 18 countries.
Roxadustat is developed in partnership with Astellas and Fibrogen, and the data from OLYMPUS and ROCKIES will be included in regulatory filings with the FDA and regulators in other large countries.
Fibrogen said it has already received a formal marketing authorisation for roxadustat from China's National Medical Products Administration for the drug, an oral first-in-class hypoxia-inducible factor prolyl hydroxylase inhibitor (HIF-PHI).
Anaemia caused by CKD is associated with cardiovascular disease, hospitalisation, cognitive impairment and reduced quality of life, and has been shown consistently to increase the mortality risk in patients with CKD.