AstraZeneca leads winners at Reuters Pharma Awards 2022
News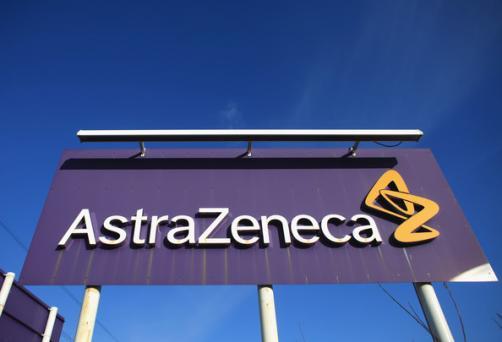 On Thursday, 17 November, Reuters opened the doors for its first European awards ceremony. The event brought together some of the best and brightest minds working across pharma and healthcare to celebrate those setting the bar higher and broadening the possibilities for pharma by showing what can be achieved.
The grand architecture of 8 Northumberland Avenue's decadent Victorian ballroom provided a unique backdrop to recognise and reward the key innovations and innovators in 12 value-based categories covering every aspect of the pharma value chain.
Winners were selected by a panel of 30 judges, comprised of both industry experts and patients, who reviewed more than 700 entry submissions before selecting 75 finalists to reach the prize-giving stage.
"With 700 nominations, our judges – a mixture of patients and health professionals – deliberated hard for many hours, finally settling on just 12 winners, each exemplifying the very best work in pharma. By 'best', we mean not just internal successes, but real impact on patients, carers, and international health systems," said Josh Bramwell, sector head, pharma at Reuters Events. "This is the night I feel most proud to work in this industry – the range and quality of solutions shows we can make a real difference."
And the award goes to…
The standout winner for Reuter's inaugural European Pharma awards was AstraZeneca (AZ), which took home two trophies. Kicking off the event with a bang, AZ scooped up the first award of the afternoon, the Most Valuable Digital Patient Engagement Award, sponsored by Within3, for its 360º COVID-19 Vaccine Confidence Building Programme. The company would not have to wait long to receive its second trophy, the Driving Health Equity Award, for AstraZeneca International's work on an AI collaboration for the early detection of lung cancer.
While AZ was the only organisation to take home two prizes, it was certainly in good company. The next award, Delivering Inclusive Trials, went to Moderna for its work in improving diversity and inclusion in clinical trials.
Patients and patient care were key talking points throughout the event, with multiple categories dedicated to showcasing patient-focused developments. The first of these, the Patient Champion Award – Pharma, sponsored by pharmaphorum, was presented to Astellas for taking patient centricity from idea to organising principle in under three years, with a specific mention given to Anthony Yanni, senior vice president and global head of patient centricity at Astellas. Also spotlighted was IQVIA's Dr Clare Moloney, a health psychologist single handily changing the patient support landscape, who was awarded the 2022 Patient Champion Award - Patient Advocate.
Digital tools and technologies were also championed, with Smith+Nephew awarded Most Valuable HCP Initiative for WOUND COMPASS Clinical Support App Revolution: TIME for Change, and Takeda taking home the trophy for Most Valuable Medical Education/Awareness Initiative Award for FULL ADHD – a mobile game designed to increase awareness of adult ADHD. MSD continued this theme, receiving the Most Valuable Collaboration Award for its Social Isolation Management Programme (SIMP), while Biogen took home the trophy for Most Valuable Digital Therapy.
As the event neared its end, attention turned towards personalised medicine, as ATMPS took to the stage to collect the award for Most Valuable Data & Insights Initiative. The penultimate award for Health Entrepreneur was presented to FabRx for 3D printing for personalised medicines. Finally, to close the awards portion of the event, Janssen's SafeReturns Program was announced as the 2022 winner of the Sustainability Award.
Full list of winners:
Driving Health Equity Award: AstraZeneca for AI collaboration for early detection of lung cancer by AstraZeneca International
Delivering Inclusive Trials Award: Moderna for Moderna's inclusive clinical trials
Patient Champion Award – Pharma: Astellas for taking patient centricity from idea to organising principle in under three years: Anthony Yanni at Astellas
Patient Champion Award - Patient Advocate: IQVIA for Dr Clare Moloney: a health psychologist single handily changing the patient support landscape
Most Valuable Digital Patient Engagement Award: AstraZeneca for 360º Covid-19 Vaccine Confidence Building Programme by AstraZeneca International
Most Valuable HCP Initiative Award: Smith+Nephew for WOUND COMPASS Clinical Support App Revolution: TIME for Change
Most Valuable Medical Education/Awareness Initiative Award: Takeda for FULL ADHD
Most Valuable Collaboration Award: MSD for SIMP - Social Isolation Management Programme
Most Valuable Digital Therapy Award: Biogen for Care+: A New Patient Service
Most Valuable Data & Insights Initiative Award: ATMPS for Hataali
Health Entrepreneur Award: FabRx for 3D printing for personalised medicines
Sustainability Award: Janssen for the SafeReturns Program - Janssen's Innovation for Sustainability