AstraZeneca bags Imfinzi okay in big Chinese lung cancer market
News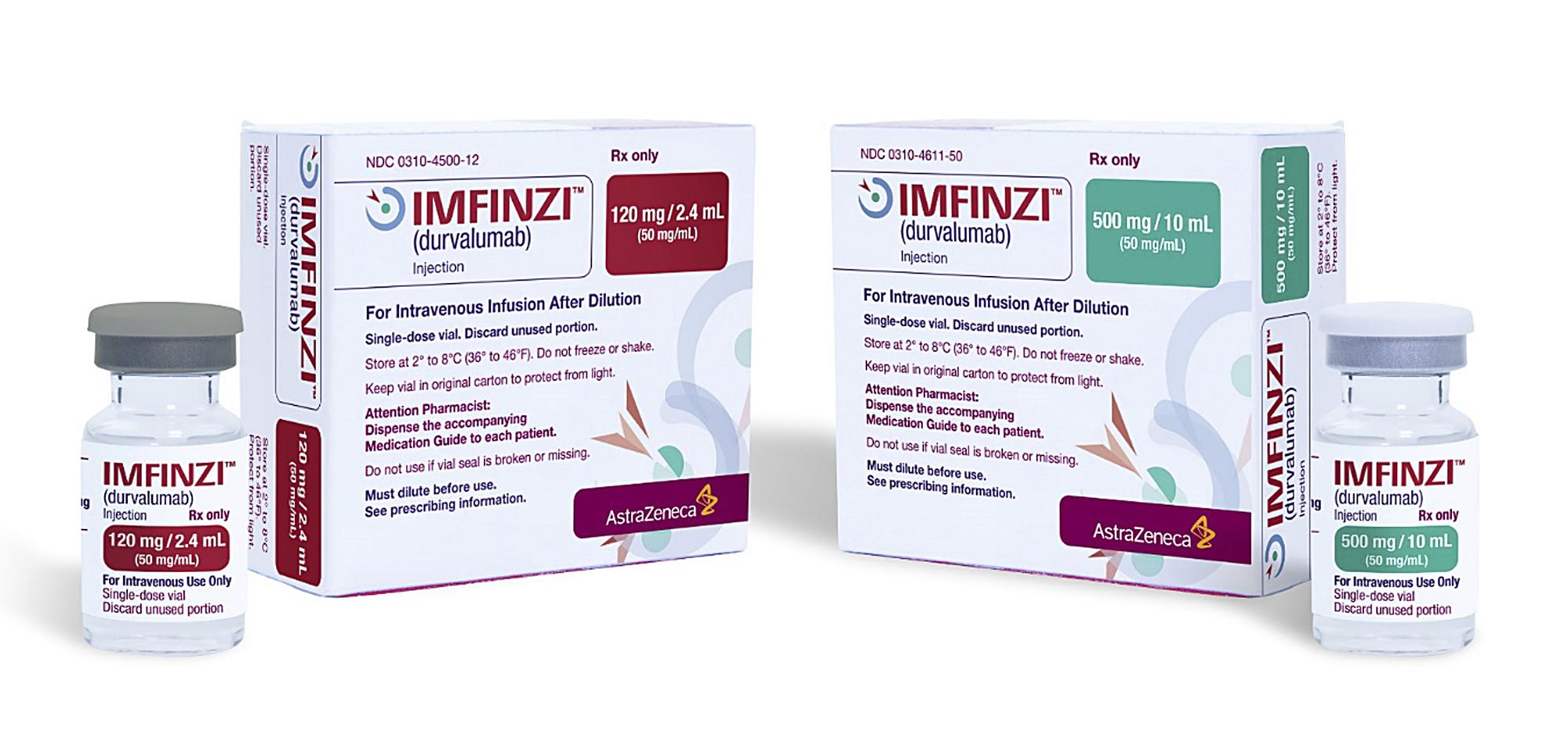 China has approved AstraZeneca's PD-1/PD-L1 inhibitor Imfinzi to treat small-cell lung cancer (SCLC), an aggressive form of the disease that accounts for around 15% of all lung cancer cases.
The green light from the National Medical Products Administration (NMPA) covers the use of Imfinzi (durvalumab) alongside platinum-based chemotherapy in previously untreated patients with extensive-stage SCLC.
SCLC is less common than non-small cell lung cancer (NSCLC) but tends to be more virulent, growing more quickly and spreading to other parts of the body earlier.
China is a hot spot for lung cancer around the world, in part because the country still has high rates of smoking despite efforts to curb tobacco use. SCLC is challenging to treat as it is generally diagnosed too late for surgery, and often recurs despite chemotherapy. Only about 3% of patients with extensive-stage SCLC are still alive five years after diagnosis.
It was based on positive results from the CASPIAN Phase 3 trial, which showed that Imfinzi plus chemo reduced the risk of death by 27% compared to chemo alone, including in a cohort of Chinese patients.
An updated analysis of the CASPIAN data showed sustained efficacy for Imfinzi plus chemo after a median follow up of more than two years, with the overall risk of dying reduced by 25%. The median overall survival with AZ's drug was 12.9 months versus 10.5 months for chemo alone.
The study led to US approval for Imfinzi in the same indication last year, setting up a market battle with Roche's PD-1/PD-L1 inhibitor Tecentriq (atezolizumab) which is also approved for SCLC.
Tecentriq is already approved for SCLC in China, but AZ says that Imfinzi is the only drug in the PD-1/PD-L1 class that has demonstrated a significant survival benefit when used in combination with both cisplatin and carboplatin.
"This is also the first time physicians have had the choice to combine immunotherapy with cisplatin, a preferred chemotherapy in this setting in China," commented Dave Fredrickson, head of AZ's oncology business unit.
Roche's IMpower 133 study of Tecentriq in extensive-stage SCLC looked at first-line use of the drug with carboplatin and etoposide.
AZ and Roche are currently in a two-horse race in this indication, because Merck & Co's rival drug Keytruda (pembrolizumab), which dominates the NSCLC market, failed to show efficacy in newly-diagnosed SCLC in the KEYNOTE-604 trial.