Ashfield turns to Popit for digital patient support tool
News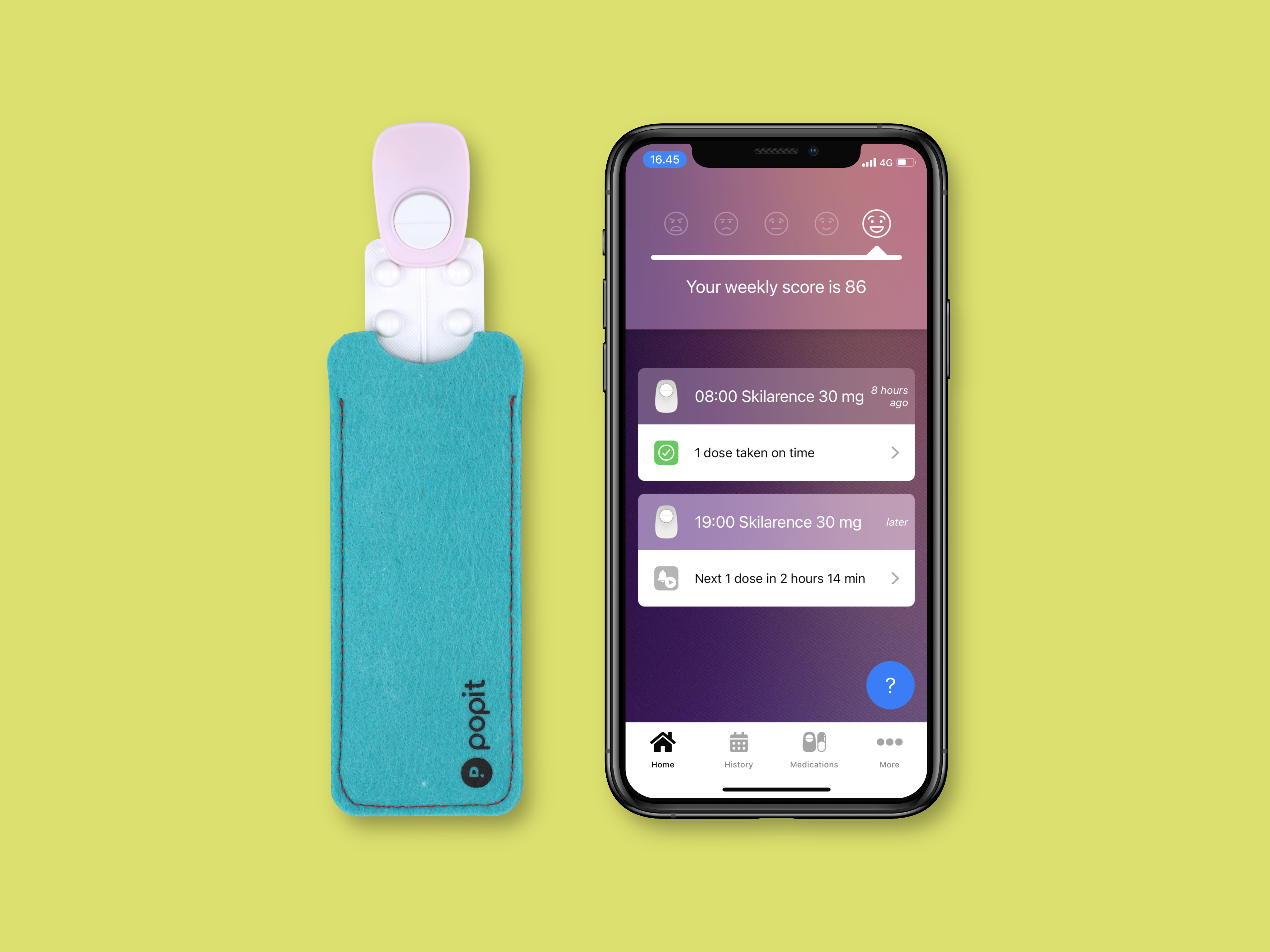 Ashfield Engage has agreed a deal to incorporate Popit's digital tools in its patient support programmes, with the aim of improving adherence to treatments. 
Finnish startup Popit has developed a device called Popit Sense that clips to a blister pill sheet and uses technology to monitor whether a dose has been taken, sending reminders to patients via a smartphone app.
The digital health tool has been clinically validated to reduce the number of missed doses and has been already used by several pharma companies, including Novartis, Pfizer, and Almirall, which is using it to help patients adhere to a psoriasis therapy.
A pilot study in 24 women showed that without the system, 11 (46%) of those taking part forgot to take one or more pills during the first one-month period. When the reminder system was turned on in the second month, two women (8%) forgot one or more pills, a statistically significant reduction.
Ashfield Engage specialises in programmes that encourage engagement between patients, healthcare professionals, and payers, based on adaptive analytics. The company says it will use Popit's technology to improve patient adherence with oral medicines and provide "personalised patient support".
Along with providing reminders to patients, the data can also be shared with healthcare staff to identify patients who need extra support. For example, Ashfield Engage can use its call centre teams to reach out to patients and discuss whether they are having problems with their medication, and if changes are needed.
"While the majority of patients are adherent, those with a need for support can now be quickly identified and we can engage with them in a way that was previously not possible, which is really exciting," said Ian Riches, the company's global vice president, patient solutions.
"While typically patient data is only collected up to the point of prescription, we can now support patients throughout their treatment in real-time," he added.
The Popit Sense device can be clipped to just about any kind of medicine blister sheet, which is the most common form of packaging for oral solid dosage (OSD) drugs globally.