ASH: Argenx cues up a second use for efgartigimod
News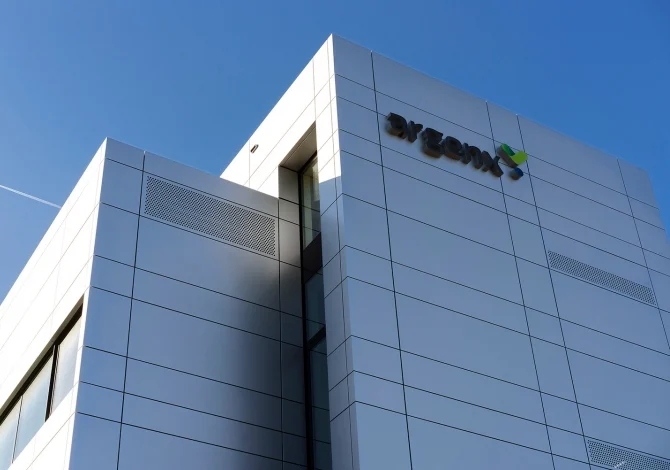 Dutch biotech Argenx is on course to add another rare disease indication to the label of its FcRn blocker Vyvgart – for primary immune thrombocytopenia (ITP) – thanks to new data reported at the ASH annual meeting.
Updated results from the ADVANCE IV study of Vyvgart (efgartigimod alfa) showed that more than half of patients with ITP treated with Argenx' drug showed an improvement in platelet counts, which are dramatically reduced in the disorder.
After 24 weeks, 21.8% of participants treated with Vyvgart, compared with 5% of those who received a placebo, met the primary objective of achieving platelet levels of more than 50,000 per microliter over a five-week period.
All told, 51.2% of the Vyvgart arm and 20% of the placebo group met the criteria for response to ITP, which include a reduction in bleeding episodes, in addition to improvements in platelet counts.
"This is exciting news because existing treatments fail to improve platelet counts for as many as 30% of adults with chronic ITP," commented Catherine Broome of Georgetown Lombardi Cancer Center in Washington DC, the trial's lead investigator.
She told ASH that current therapies for ITP have limitations, including tolerability issues, lacklustre efficacy, and a short duration of effect, as well as having a limited impact on quality of life.
Adverse events such as bruising, headaches, and blood in urine occurred at roughly the same frequency in both groups of patients in ADVANCE IV and, while serious side effects were seen in 8% of the Vyvgart group, that was lower than the 16% reported with placebo.
Vyvgart is already approved to treat generalised myasthenia gravis, getting a green light for that indication from the FDA a year ago, and launched with a $225,000 per annum price tag in competition with rival gMG drugs like AstraZeneca/Alexion's C5 inhibitor Soliris (eculizumab).
Broome noted that another phase 3 trial is currently testing a formulation of the drug that can be injected subcutaneously rather than intravenously, meaning that patients would be able to administer their own injections, instead of having to go to a healthcare facility every week or two.
Analysts have said that Vyvgart could reach blockbuster sales of $2 billion or more if available in a subcutaneous version. It has already been found to be as effective as the IV form at reducing levels of malfunctioning immunoglobulin G antibodies that cause weakness and fatigue in gMG patients in a phase 3 trial.
Sales of Argenx' drug reached $131 million in the third quarter of 2022, and $227 million in the first nine months of the year.