ASCO21: Lynparza aces adjuvant breast cancer therapy trial
News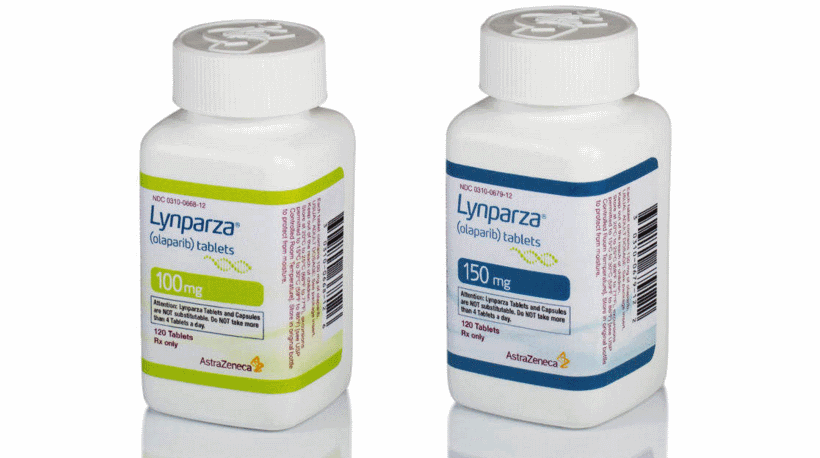 AstraZeneca and Merck & Co's Lynparza is primed for even wider use in the treatment of breast cancer after a phase 3 trial showed it could extend the time for the cancer to return when used as adjuvant therapy.
Giving Lynparza (olaparib) to women with BRCA-positive, HER2-negative breast cancer straight after chemotherapy and surgery to remove the tumour reduced the risk of recurrence, secondary cancers or death by 42% compared to placebo after 2.5 years of follow-up.
BRCA mutations are seen in around 5% of breast cancer patients and are associated with more aggressive tumours that are more likely to recur.
After three years, 85.9% of Lynparza-treated women were alive and cancer-free, compared to 77.1% of the control group. For overall survival the difference wasn't significant at that time point – coming in at 92% and 88.3% respectively – although that could change with additional follow-up.
Lynparza also showed it could reduce the risk of distant tumour recurrence or death by 43%, another key secondary endpoint in the study.
The results have also been published in the New England Journal of Medicine.
https://twitter.com/NEJM/status/1400561679864238080
AZ and Merck (known as MSD outside North America) teased the top-line results from the OlympiA study in February, saying they expected to be able to file for approval to extend the indications for the drug in the second half of the year.
Lynparza is already the most widely-used drug in the PARP inhibitor class, and the new results extend its lead over rivals like Clovis Oncology's Rubraca (rucaparib), GlaxoSmithKline/Tesaro's Zejula (niraparib) and Pfizer's Talzenna (talazoparib).
It has been approved as a second-line treatment for BRCA-mutated, HER2-negative breast cancer after chemotherapy since 2018, and is also used to treat ovarian, pancreatic and prostate cancers, bringing in around $1.8 billion in sales for AZ last year, with Merck booking $725 million in alliance revenues.
Extending of its label to include early-stage breast cancer would expand the eligible patient population for the drug and – according to an ASCO statement on the results – "may change the standard of care in adjuvant systemic therapy for patients with germline BRCA1/2 mutations and early-stage breast cancer that is negative for HER2."
"OlympiA's findings highlight the need for genetic testing for BRCA mutations in patients diagnosed with high-risk early-stage breast cancer," said ASCO president Lori Pierce, a radiation oncologist at the University of Michigan.
"These results could have an important impact on treatment decisions for this patient population, possibly including the use of a PARP inhibitor in the adjuvant setting," she added.