Antares to develop injector pen drug with Pfizer
News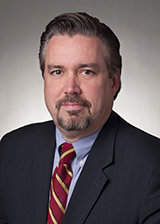 New Jersey based Antares has signed a deal with pharma giant Pfizer to develop an auto injector pen for an undisclosed Pfizer drug, adding 13% to its shares value on Nasdaq.
The development of rescue pen, financed entirely by Pfizer, will utilise the Antares' patented QuickShot auto injector and an unrevealed drug.
Both companies are yet to sign a separate supply agreement allowing Antares to provide a fully packaged, finished product to Pfizer warehouses at the cost plus margin.
Pfizer will be responsible for obtaining FDA approval and marketing permission of the combination product. Antares will also receive royalties on net sales.
[caption id="attachment_45398" align="alignleft" width="87"]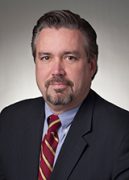 Robert Apple[/caption]
Robert Apple, president and chief executive officer of Antares, said: "We are excited to begin our partnership with Pfizer, one of the world's premier biopharmaceutical companies, on this important project to develop a rescue pen utilising our QuickShot technology."
"This development agreement between Antares and Pfizer further expands our portfolio of pipeline partnered products. Additionally, it increases the potential number of products utilizing our innovative QuickShot auto injector technology platform."
"We look forward to working closely with Pfizer throughout the development phase of this combination product and assisting them with the FDA drug device approval process."
Neither of the companies revealed what medication is going to be combined with Quick Shot pen; however, just a few days ago, Pfizer invested $465 million to build a new sterile injectable pharmaceutical production facility in Portage, Michigan.
The financial details of the agreement are not disclosed, however, the deal announcement, brought new investors interested in Antares's adding 13% value to its shares.
Antares and Pfizer worked together previously in 2011 on a very similar project for an "undisclosed" product combination.
Antares also maintains collaborations with Actavis, Meda, AMAG Pharmaceuticals and Teva. Antares' other products include Otrexup (methotrexate) subcutaneous injection and the investigational testosterone replacement therapy Xyosted, currently under the FDA review with a decision expected by the end of September.