Another big AI deal as Sanofi taps Exscientia for 15 new drugs
News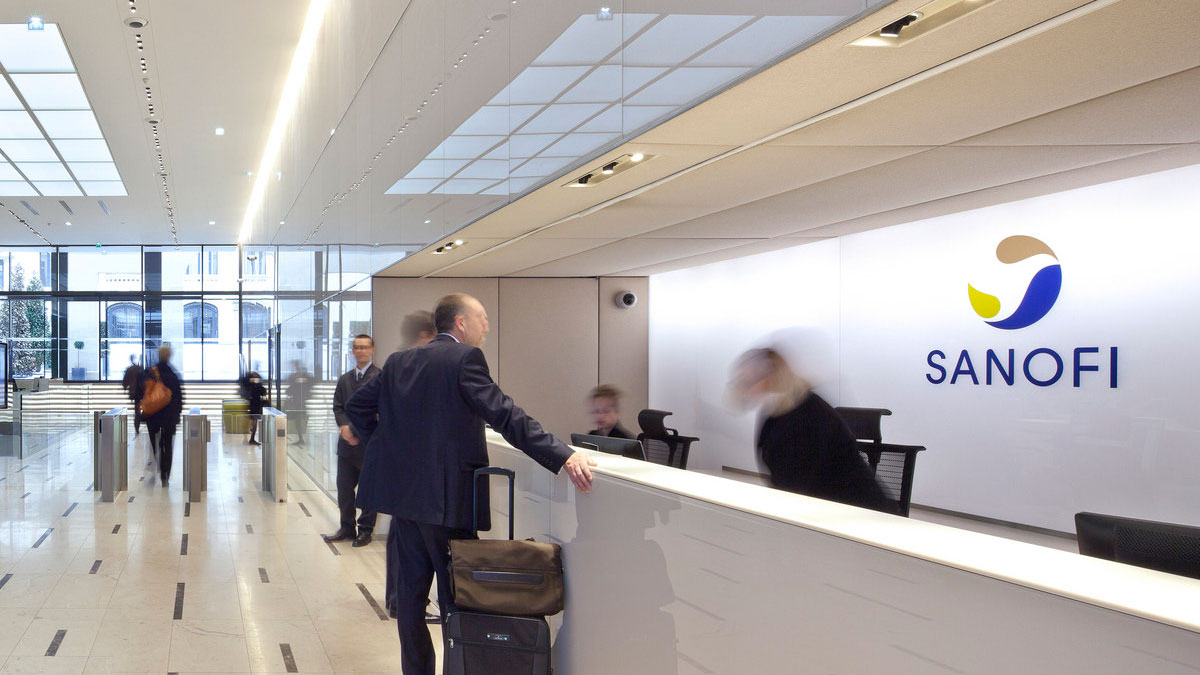 If the last couple of days is an indication, 2022 is already shaping up to be the year of big-ticket alliances between big pharma companies and specialists in artificial intelligence-driven discovery.
Shortly after Amgen unveiled its $1.9 billion alliance with Generate Biomedicines aimed initially at five drug molecules, Sanofi has announced a big expansion of its longstanding partnership with Exscientia that covers no fewer than 15 programmes.
The strategic-level alliance will see UK-headquartered Exscientia take the 15 projects from target identification, drug design and lead optimisation, with Sanofi taking over at the preclinical development stage.
The French drugmaker is paying $100 million upfront in the deal, but the total value could swell to a massive $5.2 billion if the full tally of small-molecule candidates for make it through development.
Sanofi and Exscientia first started working together in 2016, initially on a fairly small-scale programme focused on bispecific small-molecule drugs for metabolic diseases, with a total value of around $275 million.
That initial collaboration resulted in Sanofi licensing in a first drug candidate in 2019 for oncology and inflammatory diseases and – given the scale of the expanded agreement – the big pharma was clearly impressed by the relationship.
It's not the only one either. Exscientia has attracted a string of drugmakers with the potential of its AI platform, including a $1.2 billion collaboration with Bristol-Myers Squibb that generated its first lead candidate last year, as well as Bayer, Dainippon Sumitomo Pharma (DSP), and Evotec.
Those deals had already made Exscientia one of the most well-funded players in the AI drug discovery category even before it closed a $510 million initial pubic offering last year.
The company's platform incorporates the use of patient tissues in early target and drug discovery research, building in "patient, disease, and clinically relevant data" into the creation process early on, said Sanofi.
In 2020, the company claimed a first by becoming the first to take an AI-designed drug into the human testing stage – a candidate for obsessive-compulsive disorder partnered with Sumitomo Dainippon Pharma (DSP).
Since then, it has started trials of two other drugs – Evotec-partnered cancer immunotherapy EXS-21546 and another DSP candidate for psychosis associated with Alzheimer's disease – and is planning to have data on in-house cancer candidate EXS-21546 in the first half of this year.
"Sanofi's collaboration with Exscientia aims to transform how we discover and develop new small molecule medicines for cancer and immune-mediated diseases," said the pharma group's chief scientific officer Frank Nestle.
"Application of sophisticated AI and machine learning methods will not only shorten drug discovery timelines, but will also help to design higher quality and better targeted medicines for patients," he added.