And then there were three; ex-Merck CEO Ken Frazier joins Eikon
News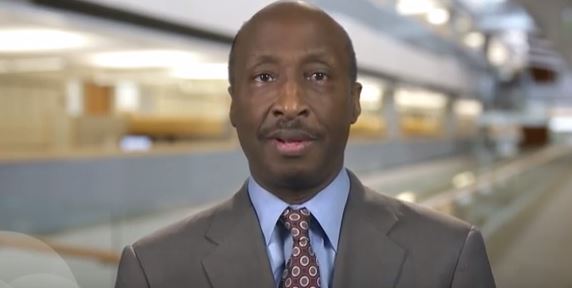 The board of Eikon Therapeutics will soon look like Merck & Co's a few years ago – after the big pharma's former CEO Ken Frazier agree to join his former colleagues Roger Perlmutter and Roy Baynes at the startup.
Eikon CEO Perlmutter – who was head of R&D at Merck for nine years – said Frazier would be joining the biotech as its first independent board member, adding that the company "will benefit enormously from Ken's deep knowledge of the pharmaceutical industry, and from his broad perspective on matters of business, law, and the needs of society."
Frazier remains executive chairman at Merck, whilst also having a chairman role at venture capital firm General Catalyst and a director position at oil and gas group ExxonMobil, although he has just announced his retirement from the latter.
Frazier stepped down as Merck CEO in February 2021 after nearly 30 years at the pharma group, including 10 years in the top job during which time he is credited with overseeing the fast development cancer mega-blockbuster Keytruda (pembrolizumab), which Merck inherited through its acquisition of Schering-Plough.
His appointment to Eikon's board comes just a week after Merck's chief medical officer Roy Baynes announced his retirement from the company after nine years to join Eikon as executive vice president and chief medical officer.
Eikon is a very different proposition, with an early-stage drug discovery platform based on the use of super-resolution microscopy and machine learning techniques to track the real-time movements of proteins in living cells.
It's an approach that seems to have caught the imaginations of investors, who have ploughed $660 million in funding into the startup in the two years since it was formed.
"Eikon…has taken a multi-disciplinary approach to drug discovery and created one of the most exciting new platforms that will not only advance our understanding of protein dynamics but expand the potential landscape of pharmaceutical targets," said Frazier of his new company.
"I am eager to assist in defining new horizons for this remarkable young company, and I hope to use my experience in the pharmaceutical industry – and in business more generally – to assist Eikon in contributing important new medicines for the world," he added.