Amgen splashes out on ChemoCentryx and its blockbuster hopeful
News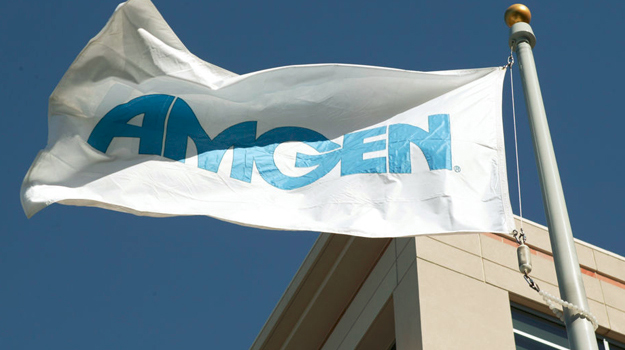 Ten months after ChemoCentryx scored an unexpected FDA approval for autoimmune disease therapy Tavneos, Amgen has swooped in with a $3.7 billion bid to buy out the company.
The $52-per-share offer would give Amgen a drug that some analysts have described as a pipeline in a pill with $1 billion-plus sales potential, and is a sizeable premium on ChemoCentryx' pre-deal announcement share price of just over $24.
Tavneos (avacopan) is the first orally active drug that targets the complement C5 receptor, and has been approved for two forms of ANCA vasculitis – granulomatosis with polyangiitis (GPA) and microscopic polyangiitis (MPA) – with trials running in a swathe of additional diseases including CE glomerulopathy, hidradenitis suppurativa, and lupus nephritis.
Currently, ANCA vasculitis is treated with rituximab combined with corticosteroids, which can have serious side effects when administered over prolonged periods.
Amgen sells a biosimilar version of rituximab so Tavneos slots in alongside that therapy, and the company also gets three early clinical-stage pipeline candidates, namely an oral PD-1/PD-L1 inhibitor and two CC chemokine receptor-targeting drugs for inflammatory diseases.
The deal comes as Amgen has been under pressure from competition to its big-selling arthritis therapy Enbrel (etanercept) and blood cell booster Epogen (epoetin alfa), and a patent expiry for psoriasis blockbuster Otezla (apremilast) in 2028.
It has been looking to offset with new products such as cancer therapy Lumakras (sotorasib) and Tezspire (tezepelumab) for asthma, and Tavneos gives it another launch-phase drug, albeit one which is so far largely untested commercially.
First-quarter sales were just over $5 million, a little ahead of analyst expectations, so it still has a long way to go to reach its lofty revenue predictions, and Amgen's marketing muscle could help given its strong presence in the inflammation and kidney disease categories.
Tavneos will also need to be effective in its follow-up indications, with phase 3 studies in hidradenitis suppurativa and lupus nephritis due to start in the coming months.
The drug is already approved in Japan for ANC vasculitis, but is sold there by Kissei Pharma, while Otsuka has commercial rights to it in Canada. Outside the US, Canada and Japan, the drug is owned by Swiss pharma company Vifor, which picked up EU approval for ANCA vasculitis in January.
Amgen said it expects the deal to close in the fourth quarter of 2022.