Amgen pays Kyowa $400m upfront for OX40 eczema drug
News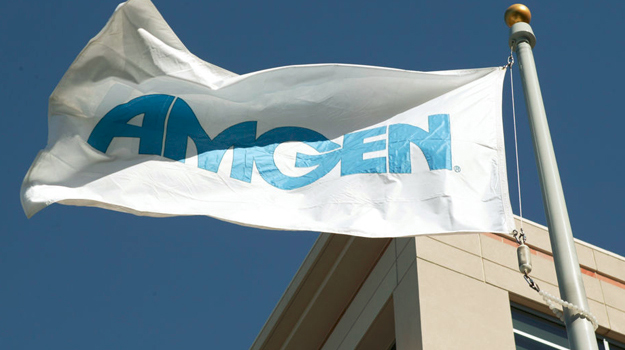 Amgen has made a play in a hot area of immunology R&D, paying $400 million upfront to claim rights to an OX40-targeting drug from Kyowa Kirin that is ready for phase 3 testing for atopic dermatitis or eczema. 
The deal gives Amgen rights to the KHK4083 antibody in all countries except Kyowa's home market of Japan, and is back-loaded with potential milestone payments worth another $850 million plus royalties on sales.
Kyowa will co-promote the drug in the US if approved, with opt-in rights in some other countries as well.
In February, the Japanese company reported the results of a 274-patient phase 2 trial which showed that KHK4083 was significantly more effective than placebo at clearing skin lesions at 16 weeks in patients with moderate to severe atopic dermatitis – a condition with more than 60 million sufferers worldwide.
Amgen meanwhile isn't the only drugmaker that has bought into the OX40 category this year with aspirations in immunological diseases.
In January, Sanofi agreed a $1.45 billion deal to acquire UK biotech Kymab and its lead drug KY1005, an OX40 antibody that like KHK4083 has already cleared a phase 2 trial in atopic dermatitis.
The interest around OX40 antagonists in diseases like atopic dermatitis comes despite disappointing clinical results with OX40 agonist drugs in oncology in development at companies like AstraZeneca, Pfizer and Roche's Genentech division.
Sanofi and Regeneron's IL-4 inhibitor Dupixent (dupilumab) has already built a blockbuster presence as a therapy for atopic dermatitis, asthma and chronic rhinosinitus with nasal polyps – with sales of more than $4 billion last year.
Analysts think that it could eventually top $11-$12 billion with additional approved indications, but the drug's success to date means pharma companies are scrambling to claim a slice of the atopic dermatitis pie.
All the challengers – and there are many including a raft of oral JAK inhibitors led by Pfizer's abrocitinib – will likely have to generate stellar results in the skin disorder in order to make inroads into Dupixent's dominant position.
The licensing deal expands Amgen's pipeline of immunological drugs, currently headed by just-filed tezepelumab for asthma, and also rekindles a fruitful partnership with Kyowa that came to an end a few years ago.
First set up in the 1980s, the alliance led to former Amgen blockbusters like red blood cell stimulator Epogen (epoetin alfa) and Neulasta (filgrastim) for low white blood cell counts caused by chemotherapy.
"Kyowa Kirin was one of Amgen's very first collaborators and we are delighted to be joining forces with them once again to advance this promising late-stage asset to treat atopic dermatitis," said Amgen CEO Robert Bradway.
"We will take advantage of our two decades of experience in inflammatory disease, as well as our industry-leading human genetics capabilities, to help realise the full potential of KHK4083 as quickly as possible."