Amazon backs Feedback's cloud screening project for TB in India
News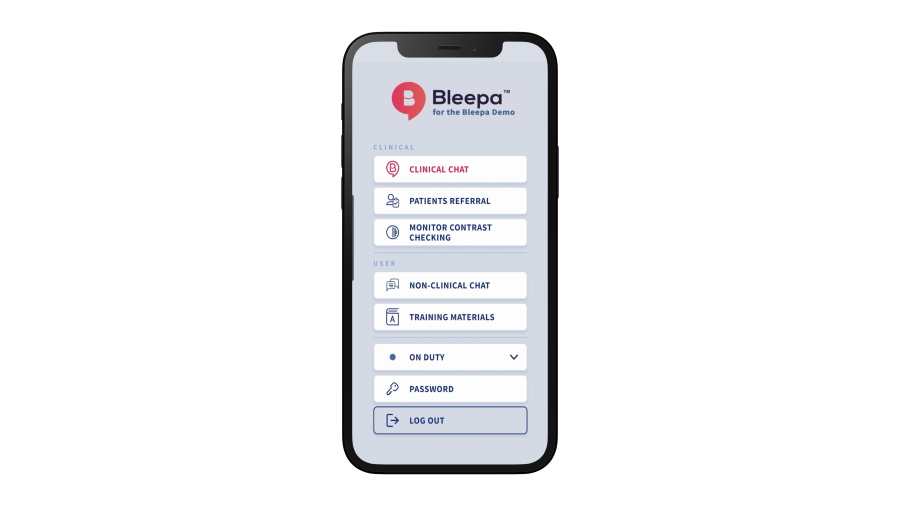 A cloud-based tuberculosis screening programme for rural communities in India, developed by UK company Feedback, is being supported by a cash injection from online retail giant Amazon.
Amazon Web Services (AWS) is providing funding to a pilot study of Feedback's platform, which gathers X-ray images and uploads them to the cloud for remote assessment using artificial intelligence (AI) algorithms as well as clinical staff.
Feedback's Bleepa app – a medical imaging communications platform which is used to connect healthcare professionals together – lies at the core of the TB programme. The technology enables a chest X-ray image to be pushed over a mobile network to the cloud.
Using the app, healthcare staff can share, annotate, review and discuss images, aiding their clinical decision-making, according to the company.
TB remains a big public health issue globally, with India particularly affected having an estimated 2.6 million new cases every year, many occurring in remote, rural communities where network services may not be available.
By tapping into mobile communications, Bleepa can provide TB diagnosis at the point of care, and crucially while the patient is still visiting the clinic, allowing treatment to be started more quickly.
The image and any clinical reports or discussion are stored in a CareLocker – a secure, individual cloud container. In time, that could enable the creation of digital health records in line with the National Digital Health Mission (NDHM) of the Indian government, said Feedback.
Along with funding for the pilot via its $20 million, two-year Diagnostic Development Initiative – which is accepting applications through the end of 2021 – AWS is also hosting the pilot on its cloud.
It's part of a broad push by Amazon into the healthcare arena that spans telehealth, an online pharmacy business, health wearables and support for digital health startups.
If the pilot is successful the intention is to scale up the service across India, according to the partners.
"This funding support will enable us to establish and subsequently scale the TB screening solution to citizens in rural locations across India," said Dr Tom Oakley, the UK digital health firm's chief executive.
"It is a key public health priority and a challenge of enormous proportions," he added. "To have AWS support and backing will make all the difference in getting this out to the citizens who need it."
A total of 1.5 million people died from TB in 2020, according to the World Health Organization  (WHO), and the disease is the 13th leading cause of death and the second leading infectious killer after COVID-19, ahead of HIV.