Amarin gets FDA panel okay for new Vascepa indication
News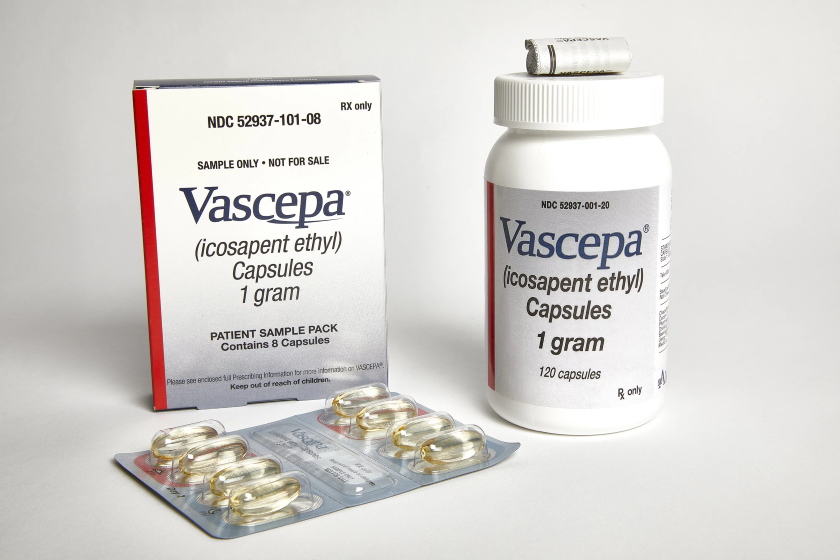 Amarin is on course to significantly increase the number of patients eligible for treatment with its purified fish oil drug Vascepa after an FDA advisory committee voted in favour of an expanded label.
The panel unanimously backed approval of Vascepa (icosapent ethyl) by 16-0 as an add-on treatment to statins to reduce the risk of cardiovascular events in high-risk patients.
If approved by the FDA by the 28 December action date – as now seems likely – the new label could hike the number of patients eligible for treatment with Vascepa from around 600,000 to as many as 10 million, and catapult the drug into multibillion-dollar territory.
"There is no doubt this is a medication that could benefit a substantial portion of the US and meets an unmet need," said panel member Dr Jack Yanovski of the National Institutes of Health (NIH) at the advisory committee meeting.
The new indication is based on the results of the REDUCE-IT trial, which found that the drug cut the risk of heart attacks and stroke by 25% in high-risk cardiovascular patients compared to placebo when added to statin treatment. That just about matched the added benefits of adding PCSK9 inhibitors like Amgen's Repatha (evolocumab) to statin therapy.
Vascepa's relatively low cost (around $380 for a 60-day supply), benign side-effect profile and already well-established formulary presence is expected to drive rapid uptake if approved by the FDA. Repatha and rival PCSK9 inhibitor Praluent (alirocumab) from Sanofi/Regeneron cost around $6,000 a year.
Vascepa has been approved since 2012 as an adjunct to diet to reduce triglyceride (TG) levels in adult patients with severe hypertriglyceridemia, an important but much smaller patient population that has driven sales to $287 million in the first nine months of the year. It is Amarin's only commercial product.
It's a massive development for Amarin, and will likely reignite speculation that the Irish company may find itself the target of a takeover bid. Earlier rumours have linked the company with a possible overture from Pfizer.
"Today we moved an important step closer to potentially helping millions of patients who are at risk for cardiovascular events despite being on standard-of-care statin therapy," said John Thero, Amarin's president and chief executive.
"We look forward to anticipated labelling discussions with the FDA, and we continue to prepare for the launch of Vascepa assuming FDA approval," he added. The FDA awarded Vascepa a priority review in the new indication in May.