ALS drug tofersen will face FDA advisors, says Biogen
News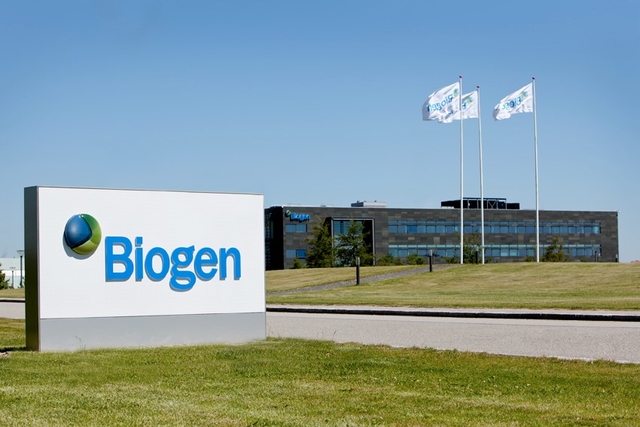 Biogen will have to make the case for its amyotrophic lateral sclerosis (ALS) therapy tofersen to an FDA advisory committee in March before it gets a decision on approval.
The announcement in the Federal Register suggests that the FDA will seek advice on whether tofersen can be approved for a specific form of the neurodegenerative disease on the strength of biomarker data, and comes after the regulator had already delayed its review of the drug.
The meeting will be held on 22nd March and look at the data for tofersen as a treatment for superoxide dismutase 1 (SOD1) ALS, focusing mainly on the VALOR trial, which has generated mixed results.
Partnered with Ionis, tofersen is an antisense oligonucleotide that targets the mutation in the SOD1 gene responsible for this form of the disease, which accounts for a small proportion (around 2%) of all cases. There are around 31,000 patients with ALS in the US.
The FDA started reviewing tofersen in July under its accelerated approval pathway, with a priority review that reflects the continued lack of effective therapies for ALS.
That VALOR was somewhat less than a home run is weighing on the programme, however, particularly given Biogen's recent history with the early approval of ill-fated Alzheimer's disease therapy Aduhelm (aducanumab) on biomarker results – against the advice of the FDA's own advisors.
VALOR missed the mark in its first readout in 2021, but according to Biogen the dataset has since improved, showing the drug can slow progression of SOD1 ALS to an extent that is "clinically meaningful". The updated results were published in the New England Journal of Medicine last September.
However, the filing rests squarely on the effects of tofersen on a protein called neurofilament light chain (NfL), and the big question is whether this will be perceived as a suitable surrogate marker for efficacy when combined with the preliminary results on disease progression from VALOR.
Close attention will be paid to what the FDA says on the matter when its briefing documents are published ahead of the advisory committee meeting.
Biogen is meanwhile running a phase 3 trial (ATLAS ) in SOD1-ALS to try to confirm the association and deepen the data on tofersen on disease progression, but that isn't due to generate final results for a couple of years at least.
That could spell a long wait for the programme if the advisory committee recommends waiting for more data. The FDA's new decision date for its review is 25th April.
Thankfully for the company, it is fresh from an accelerated approval of Aduhelm follow-up Leqembi (lecanemab), giving it another potential revenue generator in the near term – if reimbursement issues can be resolved with the help of partner Eisai.