Allogene raises another $120m to develop 'off-the-shelf' CAR-Ts
News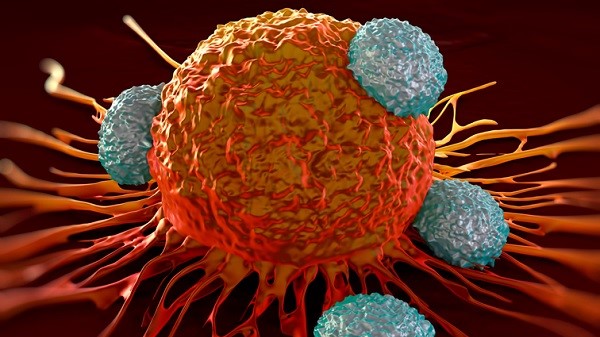 Investors have backed US biotech Allogene and its off-the-shelf CAR-T technology to the tune of $120 million in a second funding round.
Participants were mainly first-time investors – led by Perceptive Advisors, other backers included Deerfield Management Company, Fidelity Management and Research Company, Franklin Templeton Investments on behalf of certain clients, and Surveyor Capital.
Also on board were funds and accounts advised by T. Rowe Price Associates, Inc., the University of California Office of the Chief Investment Officer, venBio Select Advisor, as well as additional large mutual funds.
Earlier this year San Francisco-based Allogene, a start-up biotech led by former Kite executives Arie Belldegrun and David Chang, took over from Pfizer in a partnership to develop allogeneic, "off-the-shelf" chimeric antigen receptor T-cell (CAR-T) therapies with Cellectis.
The latest fundraiser builds on the $300 million the company raised when the project began in April, when Pfizer also took a 25% stake in the biotech.
Gilead's and Novartis's approved CAR-T therapies are autologous – meaning they require the time-consuming and expensive procedure of harvesting a patient's T-cells, before they are genetically modified to attack cancer cells and then injected back into the patient.
Cellectis' off-the-shelf therapies are in contrast allogeneic, developed from engineered T-cells from a healthy donor for use in multiple patients.
The companies hope that the therapies will be just as effective as the approved CAR-T therapies, but cheaper and more convenient to manufacture and administer to patients.
Allogene's CEO and co-founder, David Chang, said: "We are very pleased to significantly expand our investor base with support from a distinguished syndicate who understands the cell therapy landscape."
"Our goal is to maintain our leadership in allogeneic CAR-T therapy and be the first company to develop and commercialise an allogeneic CAR-T product. This financing will help us accelerate the development of our broad portfolio and invest in world class technical operations to make potentially lifesaving cell therapies more readily accessible to patients."
Cellectis' most advanced drug is UCART19, which is in early stage development, and has been tested in adult and paediatric patients with relapsed or refractory CD19-positive B-cell acute lymphoblastic leukaemia.
Servier has sponsored two early-stage studies and acquired exclusive rights to UCART19 from Cellectis in 2015.