Allergan gets FDA okay for paediatric Botox use
News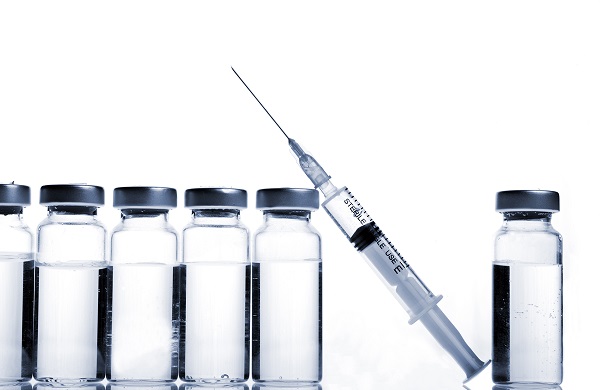 The FDA has approved Allergan's Botox to treat lower-limb spasticity in children, further extending the use of the drug – widely used as a wrinkle treatment – in therapeutic indications.
The US regulator has given the botulinum toxin-based drug a green light for all forms of lower-limb spasticity – increased muscle contraction causing stiffness that can interfere with movement – with one exception: when it is caused by cerebral palsy.
French drugmaker Ipsen has market exclusivity for its rival botulinum toxin drug Dysport (abobotulinumtoxinA) in lower-limb spasticity caused by cerebral palsy under the terms of its 2016 approval, which made it the first drug in the class to be available for lower-limb spasticity in the US.
It's the reverse situation in upper-limb spasticity associated with cerebral palsy, where Allergan has exclusivity for Botox (onabotulinumtoxinA) after its drug became the first US-approved treatment for this use in June.
It has previously also been licensed by the FDA to treat both upper- and lower-limb spasticity in adults.
The latest approval comes on the back of data from a 12-week, phase 3 study involving more than 300 children aged 2 to 17 years, which showed that treatment with Botox made patients more likely to meet active goals such as improvements in walking, as well as having other benefits on pain, spasm, and the need to wear braces on their legs.
"Lower limb spasticity can impact many aspects of a child's life and have a drastic influence on their overall development and quality of life," said Allergan's head of R&D David Nicholson.
 "This milestone will continue to support and advance care for children and their caregivers who may be struggling with lower limb spasticity," he added.
Allergan has progressively extended the number of approved therapeutic indications for Botox since its launch for blepharospasm and strabismus in 1989, with the latest taking the tally to date to 11.
The extension of Botox's use is also good news for AbbVie, which is in the process of acquiring Allergan in a $63 billion deal.
The pivotal element of that deal is bolting on Botox' $3.6 billion annual sales, which are viewed as being almost invulnerable to competition – Dysport made less than a tenth of that last year – while biosimilars are thought to be years from launch.
AbbVie wants to add that to its top-line as it continues a drive to extend its product portfolio and R&D pipeline and reduce its reliance on cash-cow product Humira (adalimumab), which brought in almost $20 billion in sales last year to account for nearly two-thirds of the company's total turnover for the year.