Alkermes bolts on Rodin Therapeutics to bulk up thin pipeline
News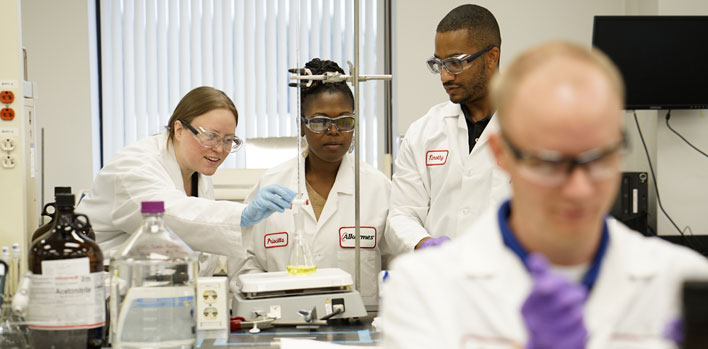 Alkermes has agreed a $950 million deal to acquire Rodin Therapeutics, a US biotech developing drugs for neurodegenerative diseases.
Dublin-headquartered Alkermes is paying $100 million upfront to buy privately-held Rodin and its portfolio of brain permeable histone deacetylase (HDAC) complex-targeting drugs, which it says have potential in Alzheimer's, Huntington's disease, frontotemporal dementia (FTD) and depression.
Alkermes says selective inhibition of an HDAC known as CoREST can "reactivate neuronal gene expression, strengthen existing synapses and promote the creation of new synapses", but avoids known haematological side effects with HDAC-targeting drugs that mean they aren't suitable for treating chronic neurologic conditions.
Start-up Rodin's drug candidates are still in early development, with one candidate – dubbed RDN-929 – in a phase 1 safety study in healthy volunteers aged 55 to 85 that is due to complete in January, according to the clinicaltrials.gov database.
Alkermes says it may choose to advance different candidates however, and will also continue an early-stage programme focused on the subset of FTD patients with a mutation in the progranulin gene (FTD-GRN).
The deal comes a few months after Alkermes's planned 2019 product launch – antidepressant candidate ALKS 5461 – was turned down by the FDA with a request for more data that could delay the programme for a couple of years.
That left a hole in Alkermes' pipeline and made it even more reliant on schizophrenia and bipolar candidate ALKS 3831, due for filing before year-end, and forced it into a restructuring drive that slashed 160 jobs.
The company also has an immuno-oncology candidate in phase 1/2, but otherwise its pipeline is very early-stage, and chief executive Richard Pops said at the time the restructuring was announced that he was looking for bolt-on deals.
"Synaptic loss and dysfunction are associated with certain clinical symptoms regardless of the underlying pathology," said Alkermes' chief medical officer Craig Hopkinson.
"The platform that Rodin has developed may offer potential utility across a broad spectrum of neuropsychiatric, neurodegenerative and neurodevelopment disorders," he added.
The Irish drugmaker did score a shared approval when partner Biogen got an FDA green light for new multiple sclerosis drug Vumerity (diroximel fumarate) last month, billed as a better-tolerated version of Biogen's MS blockbuster Tecfidera. That netted Alkermes a $150 million milestone and it is also in line for a mid-teens percentage royalty on sales.
Commercial prospects for Vumerity are in question however – particularly after patient advocacy group The National MS Society slammed the $88,000 list price of the drug, saying it "does not show the commitment to affordable access that we had hoped."
The group also criticised Biogen for hiking the wholesale acquisition cost (WAC) of Tecfidera, which was launched in 2013 with a WAC of $54,750, but has ballooned since then to a 2019 level of $94,991.
Shares in Alkermes dropped 4% after the deal was announced.