AI could save NHS billions in scan costs, says life sciences tsar
Using artificial intelligence (AI) to diagnose scans for heart disease and lung cancer could save the NHS billions of pounds, according to life sciences tsar, Sir John Bell.
The BBC reported that researchers at an Oxford hospital have already developed the AI that could save billions by enabling diseases to be picked up much earlier.
AI technology diagnosing heart disease could be available to NHS hospitals for free this summer – and Bell told the BBC that AI could cut the NHS' £2.2 billion pathology spend by 50%.
"AI may be the thing that saves the NHS," Bell said in an interview.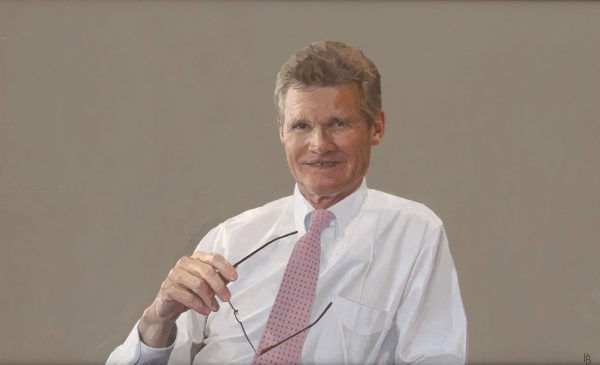 Cardiologists are trained to tell from the timing of the heartbeat in scans if there is a problem – but even the best trained get it wrong in around one in five cases.
This means patients are either sent home and have a heart attack, or undergo an unnecessary operation.
AI developed by Professor Paul Leeson, a cardiologist at the John Radcliffe Hospital, is much more accurate and can pick up details that doctors cannot see.
It then gives a recommendation if it believes there is a risk of the patient having a heart attack.
If clinical trial results due to be published in a peer-reviewed journal later this year are positive the system will be rolled out to NHS hospitals across the country.
There are around 60,000 heart scans carried out each year and 12,000 of these are misdiagnosed, costing an estimated £600 million in unnecessary operations.
Trial results suggested the AI system could save the NHS more than £300 million a year.
Another AI system looking for signs of lung cancer, developed by a company called Optellum, would allow more than 4,000 cancer patients a year to be diagnosed earlier.
The company's chief science and technology officer, Dr Timor Kadir, says the system could save the £10bn if adopted in the US and EU.
The news comes at a time when hospitals and GPs are under huge strain because of the seasonal peak in demand caused by winter. This has led to patients waiting in ambulances and trolleys in corridors, and has forced the NHS to cancel thousands of non-urgent operations to free up capacity.
The government has been investing in technology to ease the burden in urgent care, but many NHS experts say underinvestment and a staffing crisis are the main reasons for the problems.
Don't miss your daily pharmaphorum news.
SUBSCRIBE free here.