AI project aims to strip racial bias from lung disease R&D
News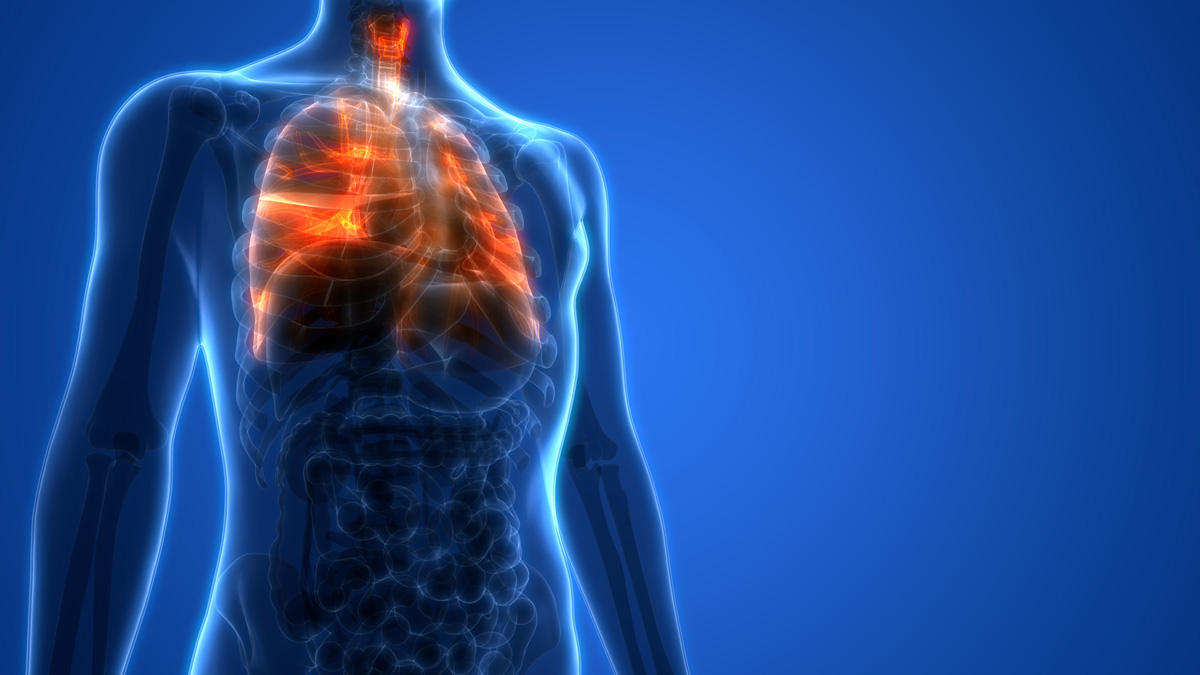 A new project has been launched to develop artificial intelligence models that more closely reflect the diversity seen in patients with lung disease in the UK.
The initiative is a partnership between University Hospitals Birmingham (UHB) and medtech company Qureight, and will focus on idiopathic pulmonary fibrosis (IPF), a progressive and devastating lung disease that can kill patients as quickly as some cancers.
IPF is a condition in which the lungs become scarred and breathing becomes increasingly difficult, affecting an estimated 70,000 people in the UK. Several treatments can help reduce the rate at which IPF gets worse, but there's currently no treatment that can stop or reverse the scarring of the lungs.
The team behind the project says it is the first time that data from minority ethnic people will be structured and made available for complex lung disease research and drug development. Ultimately, the aim is to ensure that therapies are developed that are effective in all patients, regardless of their racial or ethnic heritage.
The work will draw on Birmingham's position as one of the UK's most diverse cities, where citizens from ethnic minorities make up more than half the population and 187 different nationalities are represented.
At the heart of the project will be the application of Qureight's AI tools to sift through existing, anonymised IPF patient data, by analysing data from CT scan images, such as lung and airway volume, with clinical measures like lung function tests and blood results and demographic data.
The research team will use the findings to improve the understanding of how complex lung diseases like IPF manifest and develop in Black, Asian, or minority ethnic backgrounds, and thereby accelerate the development of therapies that are able to improve outcomes for all patients.
"Complex inflammatory and scarring lung diseases can be challenging to manage; it can be difficult to decide if the disease is responding to treatment, is stable, or is getting worse," according to Dr Anjali Crawshaw, consultant respiratory physician at UHB NHS Foundation Trust.
"It is currently necessary for specialist radiology doctors to analyse CT scan images of the lungs as part of the diagnosis and monitoring process," she said. "The process is open to interpretation bias and so the outcome may not always be the same. "
Added to that, there is a shortage in specialists who can interpret CT scans, which means it can take longer to arrive at a decision. The use of AI technologies to screen patients, who could then be assessed by clinicians, could eventually make that limited specialist capacity stretch further.
According to Qureight's co-founder and chief executive, Dr Muhunthan Thillai – who is also a consultant chest physician – one of the biggest problems with AI in healthcare is the lack of applicability to real world patients.
"AI is already being used by Qureight in complex lung disease clinical trials in Europe and the USA, but a more diverse patient population is key to its future success," he said.
The Cambridge-based company's platform is already being used to analyse images in the PROFILE study in patients with fibrotic lung diseases being run by the Royal Brompton Hospital, part of Guy's and St Thomas' NHS Foundation Trust.
The study is seeking biomarkers to aid in the consistency, accuracy, and speed at which IPF disease progression and drug response can be measured and predicted.
Other research groups are also looking at ways that AI can be applied to track the performance on therapeutics in IPF trials, including Brainomix of the UK, whose software is being used by South Korea's Bridge Biotherapeutics in a phase 2 trial.
Meanwhile, AI has also been used to design new drug therapies for IPF, including candidates from Insilico and BenevolentAI/AstraZeneca.