Bridge Bio will use Brainomix AI in lung fibrosis trial
News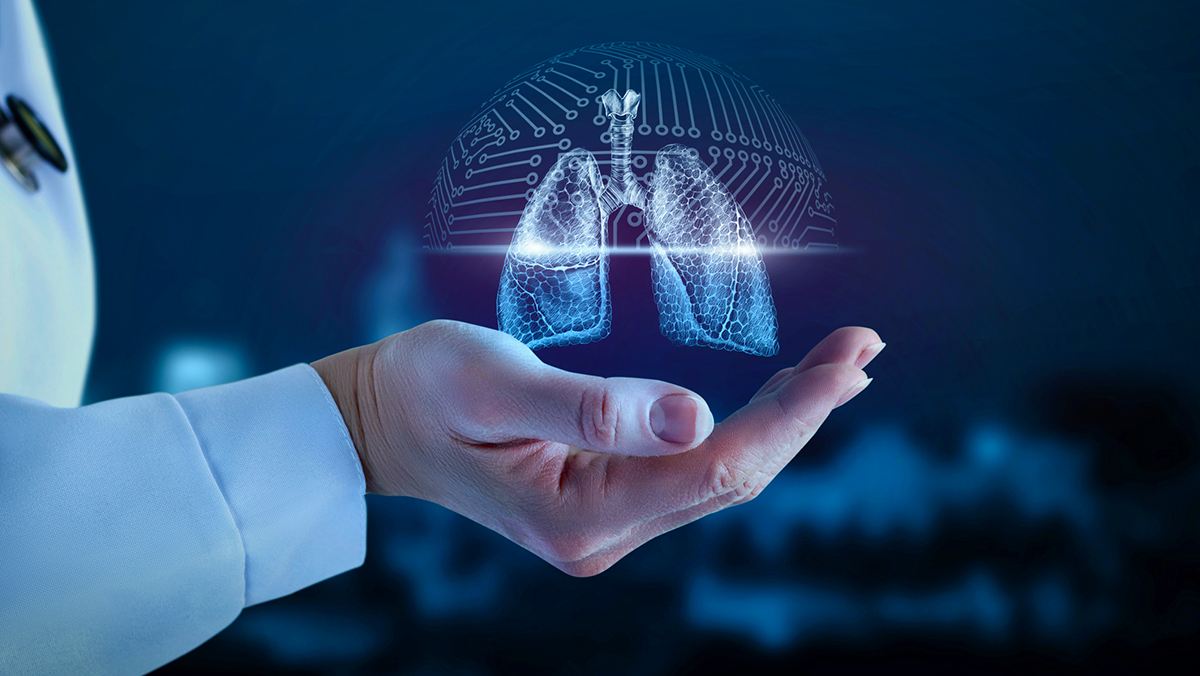 Brainomix has reeled in another pharma partner for its artificial intelligence-powered biomarker software, used to track the performance of therapeutic interventions in clinical trials.
South Korea's Bridge Biotherapeutics has signed up to use the UK medtech firm's e-ILD software package in a phase 2 trial of BBT-877, its experimental therapy for serious lung disease idiopathic pulmonary fibrosis (IPF).
The study will use the e-ILD platform to process high-resolution chest computed tomography (HRCT) images, analysing the scarring in the lungs that characterises IPF to gauge the progression of the disease, and see if BBT-877 is having an effect.
The partnership is important for both companies, as it will assess how well the AI is performing as a biomarker for IPF studies, and could potentially provide early evidence of efficacy for Bridge Bio's drug to complement clinical measures, such as lung function tests.
Clinical trials in IPF generally rely on measures like forced vital capacity (FVC) – the maximum amount of air you can forcibly exhale from your lungs after fully inhaling – as endpoints, but these can be variable day-to-day for any individual patient, said the partners.
Brainomix says its e-ILD AI, which has been trained on thousands of images from patients with IPF and other interstitial lung diseases and was first unveiled earlier this year, can predict both lung function decline and survival in IPF patients from a baseline CT scan.
It also states that it has data showing that the AI is twice as effective at predicting transplant-free survival compared to FVC measurements.
The Bridge Bio collaboration provides an opportunity to road-test the technology in a real-world clinical trial, and is the first partnership for Brainomix in fibrotic respiratory disease.
It is already working with Boehringer Ingelheim on the development of AI-powered biomarkers for lung cancer and, with medical device company Stryker, on its first platform – e-Stroke, a collection of digital tools that is already deployed to help manage stroke patients at clinics across Europe.
"We believe that the partnership with Brainomix will enable us to generate supplemental efficacy data from our clinical study on IPF patients, based on their combined imaging technology and expertise," commented Bridge Bio's head of project management, Agnes Jung.
"We expect to gain further insights with regard to earlier prediction of treatment response in patients, as the partnership goes on."
BBT-877 is a drug in the autotaxin inhibitor class, which has had mixed fortunes in IPF, a notoriously hard-to-treat disease.
Galapagos took its autotaxin inhibitor ziritaxestat into phase 3 testing in IPF before it was undone by safety issues and abandoned, although other candidates, including Blade Therapeutics' cudetaxestat, remain in development.