Acceleron investors dig their heels in on Merck takeover bid
News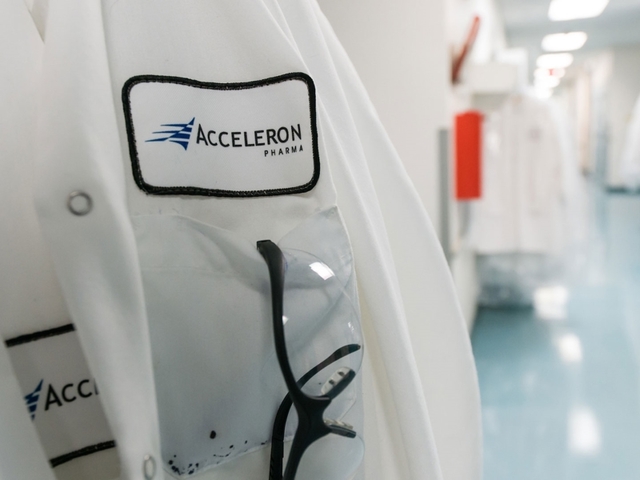 Activist investors are pushing back against Merck & Co's recent $11.5 billion deal to acquire Acceleron Pharma, arguing that its $180-per-share offer seriously undervalues the company.
Avoro Capital, Holocene Advisors and Darwin Global are all arguing that Acceleron should hold off on a sale for several upcoming developments that they maintain could dramatically increase value.
That includes the upcoming FDA decision on sotatercept as an add-on therapy for pulmonary arterial hypertension (PAH), with the potential to become the first drug for PAH that addresses the underlying disease process rather than simply dilating blood vessels to reduce pressure.
Hedge fund Darwin – which has a 3.84% stake in Acceleron – said that a fair value would be at least twice Merck's current offer, adding to earlier resistance from Avoro, which holds 7% of Acceleron stock, and Holocene with 1.42%.
Darwin maintains that Acceleron has developed two drugs with peak annual sales potential of several billion dollars, sotatercept and already-marketed Reblozyl (luspatercept) for anaemia associated with rare blood disorders.
It also says the decision to regain rights to sotatercept from Celgene (now part of Bristol-Myers Squibb) in order to develop it in PAH created significant value, and that Merck's offer with a 34% premium is much less than previous deals within the biotechnology sector.
The hedge fund draws unfavourable comparisons with Johnson & Johnson's acquisition of Actelion -another company active in PAH – which came at an 82% premium but involved drugs that "lacked sotatercept's transformative disease-modifying potential."
The defiance of the activists could however be undermined by BMS, which according to a Bloomberg report is preparing to sell its 11.5% stake in Acceleron, which makes it the largest shareholder in the biotech. At one point, BMS was rumoured to be in the running to acquire Acceleron itself.
The biotech would do better by remaining independent than selling itself to Merck at the current offer price, according to Darwin, which said it "represents an extraordinarily poor deal for Acceleron shareholders and should be rejected."
Acceleron pushed for a better offer for the business during negotiations last month but was rebuffed by Merck, according to a filing with the Securities & Exchange Commission (SEC), and the offer formally commenced at the $180 price on 12 October.
Darwin's  chief investment officer Abhishek Trehan pointed out that Merck indicated it was "very confident" about the multibillion-dollar peak sales potential for sotatercept, Darwin is likewise "very confident that Merck is underpaying to acquire it."
The three activists collectively are the largest investor block in Acceleron, but will have to mobilise considerable additional shareholder support if their attempt to derail the deal is to succeed, and Merck only needs to acquire a simple majority in Acceleron outstanding shares to push it through.