After more encouraging data, Ablynx to file first drug with FDA
Ablynx is preparing to a US filing for its caplacizumab for the rare, life-threatening blood clotting disorder acquired thrombotic thrombocytopenic purpura (aTTP) following additional data from a late-stage trial.
Following results of the HERCULES study, the Belgian biotech plans to file the drug with the FDA next year, after already submitting to the European Medicines Agency in July this year.
Once approved, the drug could confirm Ablynx as a leader among a new wave of European biotech companies.  The company has a market capitalisation of around $1.7 billion, and is still buoyant after its IPO in the US, whcih raised $200 million.
New data on its lead candidate will be added to the dossiers in the US and Europe, as the biotech bids to make caplacizumab the first approved specialist drug for aTTP.
An anti-von Willebrand factor drug, Ablynx's new data has shown caplacizumab can reducing the number of days on plasma exchange by 38%, reducing the volume of plasma used by 41% compared with placebo.
It also cut the number of days in intensive care by 65%, and reduced the number of days in hospital by 31% relative to  placebo, according to late-breaking data reported at the American Society of Hematology (ASH).
Ablynx already announced HERCULES met primary and secondary endpoints in October including significantly reducing time to platelet count response, and significantly reducing aTTP-related death.
The new results at ASH could help Ablynx make the case for caplacizumab in terms of the quality of life improvements it brings to patients, and in terms of the cost savings it could generate in hospitals.
aTTP is a rare, acute, life-threatening, autoimmune blood clotting disorder. It is caused by impaired activity of the ADAMTS13 enzyme, leaving ULvWF molecules uncleaved.
While vWF is an important protein involved in the blood clotting process, uncleaved ULvWF molecules spontaneously bind to blood platelets, resulting in very low platelet count and clot formation in small blood vessels throughout the body, leading to ischemia and widespread organ damage.
Despite the current standard-of-care treatment consisting of plasma exchange (PEX) and immunosuppression, episodes of aTTP are still associated with a mortality rate of up to 20%, with most deaths occurring within 30 days of diagnosis.
The HERCULES study recruited 145 patients and is the largest randomised, double-blind, placebocontrolled study conducted in patients with aTTP.
Patients with an acute episode of aTTP were randomised 1:1 to receive either caplacizumab or placebo in addition to daily PEX and immunosuppression.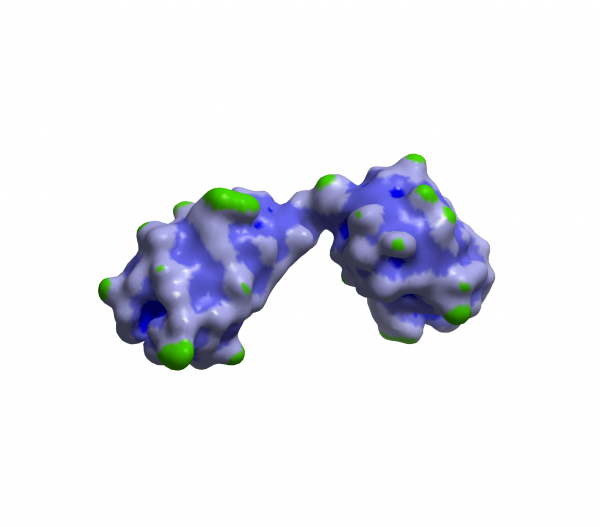 caplacizumab
Patients received a single intravenous bolus of 10mg caplacizumab or placebo followed by a daily subcutaneous dose of 10mg caplacizumab or placebo for 30 days after the last daily PEX.
If at the end of this treatment period there was evidence of persistent underlying disease activity (indicative of an imminent risk for recurrence), treatment could be extended for additional seven-day periods up to a maximum of 28 days and was to be accompanied by optimisation of immunosuppression. Patients were followed for a further 28 days after discontinuation of treatment.
Ablynx chief medical officer Robert Zeldin said: "These efficacy data together with caplacizumab's safety profile demonstrate that it has the potential to address the high unmet medical need in the treatment of aTTP and to have an important impact on the lives of affected patients. We look forward to working together with regulatory authorities to make caplacizumab available for patients suffering from this devastating disease."
Don't miss your daily pharmaphorum news.
SUBSCRIBE free here.