AbbVie, J&J embed Imbruvica deeper in CLL therapy with new approval
News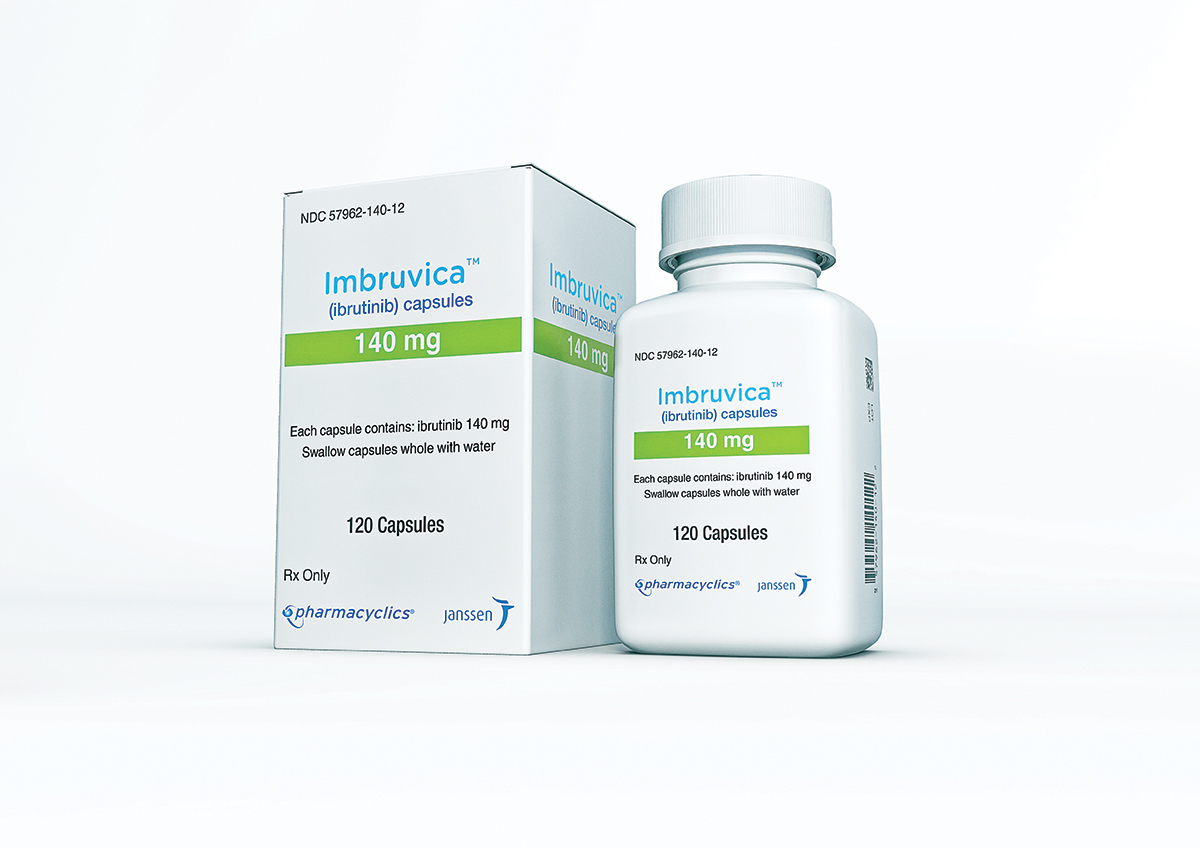 AbbVie and Johnson & Johnson's Imbruvica is already a mainstay of chronic lymphocytic leukaemia (CLL) therapy, but can now be used as part of a chemotherapy-free regimen for younger patients in the US.
The FDA has just approved its eleventh indication for BTK inhibitor Imbruvica (ibrutinib), making it an option with Roche's Rituxan (rituximab) for newly-diagnosed patients aged 70 or below with CLL or another cancer – small lymphocytic lymphoma – who are new to therapy.
Rituxan is already approved alongside chemotherapy drugs fludarabine and cyclophosphamide in this patient group, and has been a standard of care for younger, previously-untreated CLL patients for years.
The new regimen with Imbruvica does away with the chemotherapy element – which carries a high risk of debilitating side effects – and improves efficacy, according to Dr Brian Koffman, chief medical officer of the CLL Society medical charity.
Imbruvica monotherapy has become a mainstay of first-line treatment for older patients less able to tolerate chemo, and the drug has also been approved in the US and Europe as a chemotherapy-free option alongside Roche's Rituxan follow-up Gazyva (obinutuzumab).
However, the new indication means it is now an option for CLL patients right across the board.
In the E1912 study which formed the basis of FDA approval, patients treated with Imbruvica plus Rituxan – an anti-CD20 antibody – lived longer with disease progression compared to Rituxan plus chemo. After 37 months, the progression-free survival (PFS) rate was 88% for the Imbruvica group and 75% for the chemo arm.
There are also signs of an improvement in overall survival, although at the latest 49-month data point that endpoint still had not been reached, with 11 deaths (3%) with Imbruvica and 12 (7%) in the chemo arm.
Imbruvica also seemed to be well tolerated by the majority of patients, with only 14% of them having stopped therapy due to side effects and 75% of them staying on the drug after four years' follow-up.
The new approval consolidates Imbruvica's position in CLL, which is co-marketed by J&J and AbbVie and made sales of $2.61 billion and $3.59 billion respectively for the partners last year.
The drug is however facing increased competition from AstraZeneca's Calquence (acalabrutinib), which claimed FDA approval in first-line CLL last year, with BeiGene's Brukinsa (zanubrutinib) also emerging as a potential challenger although not yet in CLL.
AbbVie is also running the CAPTIVATE trial of its BCL-2 inhibitor Venclexta (venetoclax) with Imbruvica which could provide yet another front-line option for CLL patients.