Abbott makes progress with wearable for diabetic ketoacidosis
News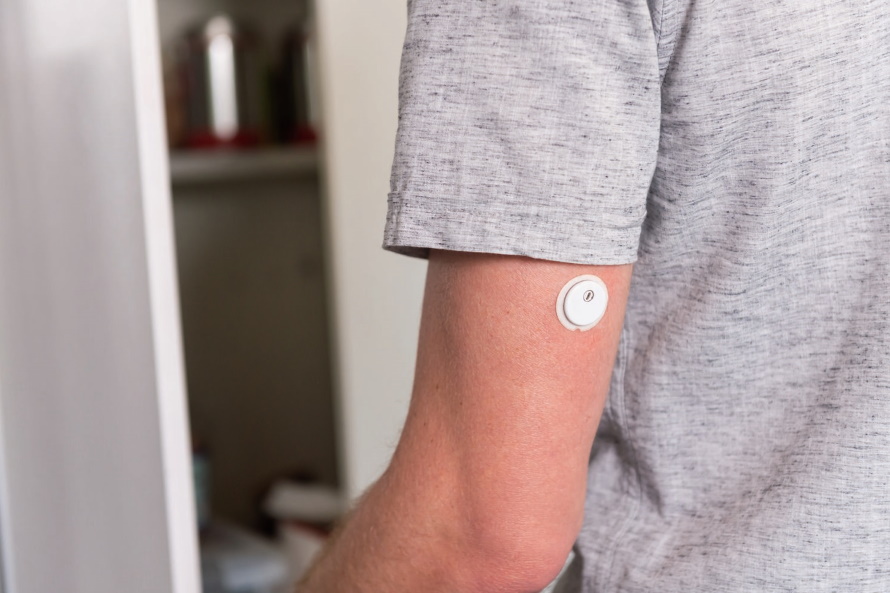 Abbott is already a big player in the wearable glucose-monitoring sector, and has started working on a new device that will measure both glucose and ketones, potentially serving as a warning system for a life-threatening complication of diabetes known as ketoacidosis.
The system – which already has a breakthrough device designation from the FDA – will take the form of a small patch-like device similar to Abbott's FreeStyle Libre 3 device (pictured above), and a prototype version is already in clinical testing.
Diabetic ketoacidosis (DKA) is a build-up of substances called ketones in the blood that can happen if a patient's blood glucose levels are too high for too long and is caused by a lack of insulin, which results in body fat being broken down for energy.
If ketone levels rise too far, patients can pass out, go into a coma, and even die if levels of ketones aren't quickly reduced. In the US alone, there are hundreds of thousands of emergency room visits and hospitalisations for DKA each year.
According to Abbott, there is a pressing need for a continuous glucose-ketone monitor for individuals who are at higher risk of developing ketoacidosis.
That includes children and young adults with type 1 diabetes, as well as patients with type 1 or 2 diabetes who have other health issues – such as infections – that can contribute to elevations in blood glucose levels. With continuous monitoring, rising ketone levels can be detected early.
At the moment, however, few people with diabetes are regularly monitoring their ketones because the current methods of testing using blood or urine samples can be costly and burdensome, said the company in a statement on the new development.
Abbott's programme comes amid calls for continuous ketone monitoring from a number of diabetes specialists, including clinicians on a panel organised by the Diabetes Technology Society, who drew up a checklist of recommendations for glucose and ketone monitoring devices last year.
The Juvenile Diabetes Research Foundation (JDRF) organisation meanwhile has welcomed Abbott's programme, saying that continuous glucose-ketone monitoring will be the key to bringing the incidence of DKA down.
JDRF CEO Aaron Kowalski said the devices would also enable broader use of SGLT2 inhibitors, a class of medicines that "improve blood glucose and are expected to improve heart and kidney outcomes for people with type 1 diabetes but have been held back because they increase the risk of DKA."
The new wearable is scheduled to start pivotal trials next year, said Abbott.
It has been designed to slot into the company's digital platform for patient monitoring – which also includes mobile apps for patients and caregivers and cloud-based data management software for healthcare workers – and pair with insulin pumps.