Abbott launches upgraded app for chronic pain devices
News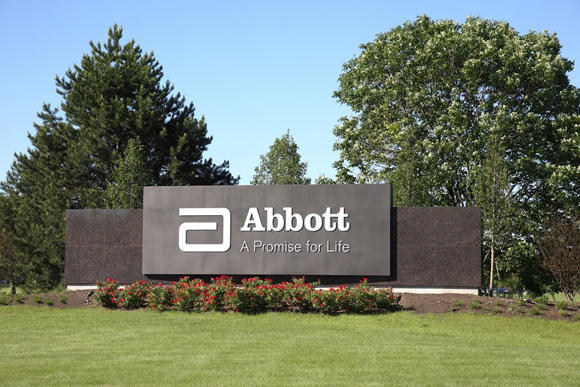 Abbott has revamped the digital health app used alongside its neurostimulation devices for chronic pain, making it easier for doctors to track how well patients are managing the treatment.
The Neurosphere myPath app is designed to track and report on patient-perceived pain relief and general well-being associated with spinal cord stimulation (SCS) or dorsal root ganglion (DRG) therapy using Abbott's Proclaim device range.
First launched in January 2021, the tool is used during a trial period before the neurostimulation devices are implanted to make sure that patients are responding to the treatment.
During the trial, temporary leads are placed and connected to an external generator, allowing patients to experience first-hand the impact of neuromodulation on their chronic pain and related symptoms.
The new version of the app is suitable for use with both Apple and Android devices and can provide a shared view of patient-reported outcomes (PRO) like pain relief, ability to perform daily activities and sleep quality, throughout each stage of the treatment, said Abbott.
It allows users to measure and document their pain through a series of virtual questionnaires performed through the app at baseline and during the trial period, and doctors get an end-of-trial report as they consider moving to implantation.
SCS and DRG therapy can help address chronic pain by interrupting the pain signals travelling along the spinal cord or the dorsal root ganglia, a cluster of nerves along the spine, before they can reach the brain.
The devices can offer a route to pain relief for people with chronic pain who are not getting relief from their current treatment or are having side effects they can't tolerate.
"With Neurosphere myPath, I am able to connect with my patients virtually because I can hone in on the precise location where they are experiencing pain and understand whether they are receiving relief," said Pankaj Mehta, chief medical officer at Pain Specialists of America in Austin, Texas.
"Because the app is designed to provide a virtual environment in which I can connect with every patient and see where they are in the process, I can track how each person is doing, share critical data insights with my colleagues and help them take the next step in their pain-relief journey," he added.
Abbott says the new app is part of its connected care drive and sits alongside other digital tools under the Neurosphere banner, including Neurosphere Virtual Clinic, which allows healthcare workers to talk to patients directly via secure in-app video chat and remotely prescribe new settings on neurostimulation devices.