Med comms agency 90TEN acquired by Envision Pharma Group
News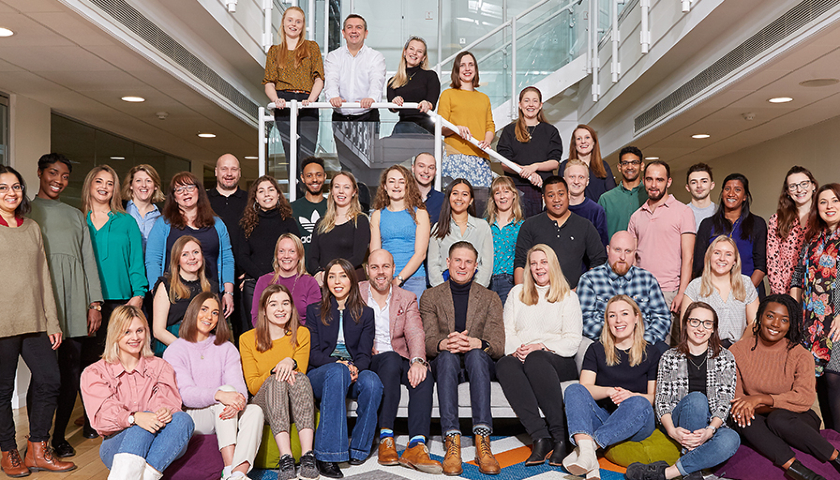 90TEN has been acquired by Envision Pharma Group in a move its new parent company says will deepen and diversify its offering.
The London-based healthcare communications agency (whose team are pictured above) will retain its brand, while bringing its behavioral science model to a range of Envision Pharma Group's own communications solutions.
Envision Pharma Group's CEO David Thompson said: "We're delighted to welcome an award-winning healthcare communications consultancy into the Envision Pharma Group family.
"90TEN will add its expertise across new verticals for the group - in corporate communications and public relations, while extending Envision's current footprint in patient engagement and medical communications with its behavioural science methodology."
Envision Pharma Group said the deal would also enrich its global reach in medical affairs, while also providing 90TEN's London-based team with significant geographical expansion opportunities.
90TEN's chairman Paul Tanner said the move was an exciting milestone in his agency's evolution.  "Envision Pharma Group will provide global support to accelerate our plans to extend into more markets and reach more audiences. Both companies share the same values, which is reflected in the similarities between our passionate, ambitious, and collaborative teams who are dedicated to improving patient outcomes."
90TEN's CEO Carole North added: "We've always said, if we partnered with another company it would have to be one that was the right strategic and cultural fit for 90TEN, celebrating everything that is 90TEN and the people who make it so successful. Envision Pharma Group embodies all of this and will allow us to retain our individuality, culture, and entrepreneurial spirit as we continue to deliver life-changing communications."
90TEN will be managed from its London headquarters by the existing management team, which includes co-founders Paul Tanner and Carole North and managing directors Peter Impey and Alison Doughty.
The healthcare communications agency recently expanded its senior management team and currently employs around 70 members of staff. Their addition to Envision Pharma Group brings its total headcount to around 800 across 14 offices and four continents.