Twill taps YourCoach for DtX-health coaching integration
News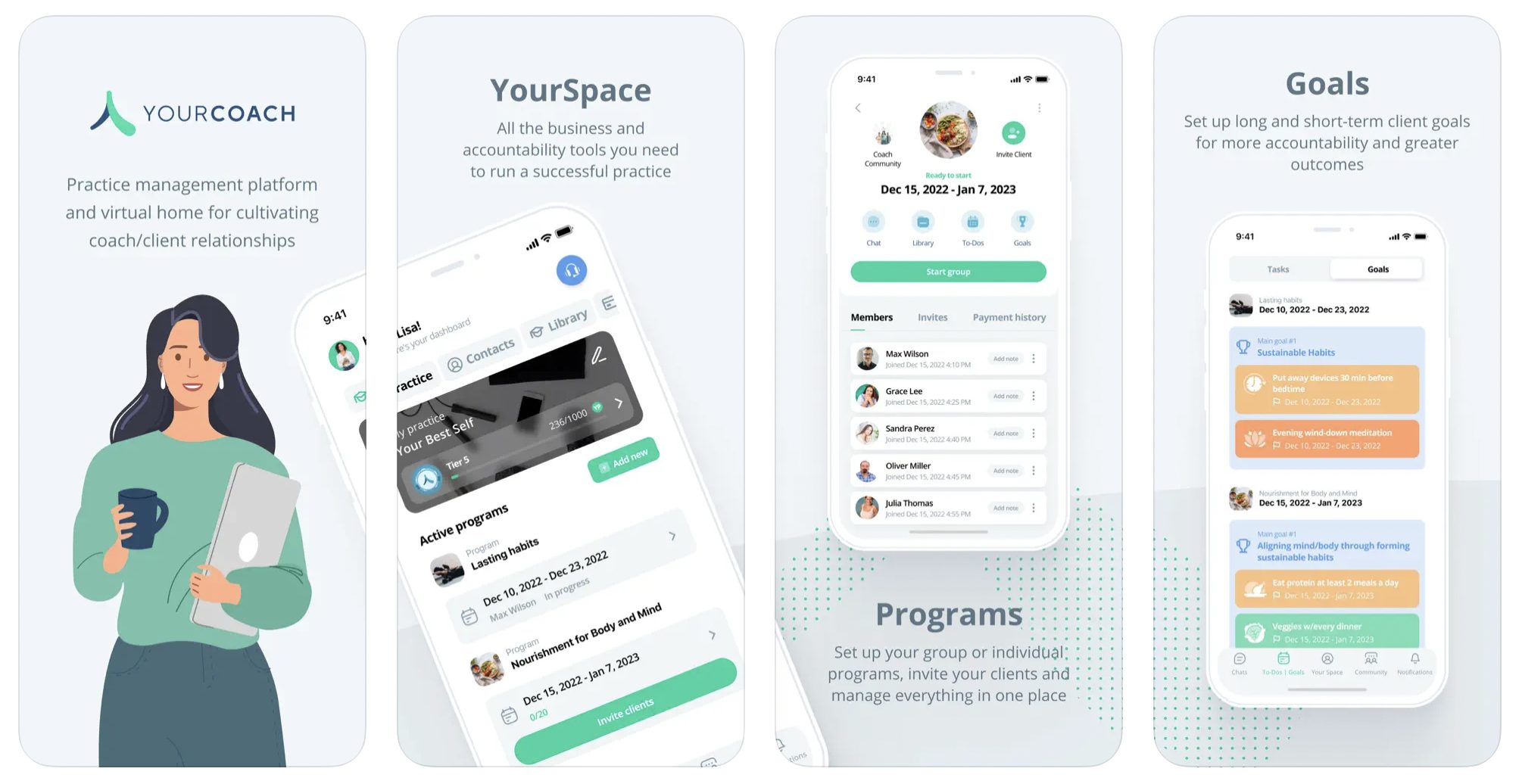 Health coaching ecosystem YourCoach Health and digital therapeutics company Twill (formerly Happify Health) are teaming up to offer access to YourCoach's cross-specialty health coaches via Twill's Duet platform, the companies announced today.
"Digital therapy has been around for a really long time," YourCoach Cofounder and CEO Marina Borukhovich told pharmaphorum. "Not as long as coaching, but on its own, it's pretty amazing.
And coaching has shown really fantastic outcomes on its own as well. But when you combine the two, that's when the magic happens.
So working together, the outcomes become better and we're able to show true behavioral change." YourCoach maintains a large network of non-clinical health and wellness coaches, targeting a variety of diseases and conditions, and provides the technological infrastructure to connect them to patients.
The coaches serve to augment the care they receive from a clinical healthcare provider. "Doctors have a limited amount of time to spend with their patients – 15 minutes increments, 20 minutes at best – just because that's how much time they have.
That's what they're being able to be billed for," Borukhovich said. "Health coaches, they have the time because their sessions last generally from 30 minutes to an hour. And they're trained to spend that time to elicit the best response from the client."
This partnership marks the first API integration for Twill's Intelligent Healing Platform, an open architecture designed to connect different third party health services to facilitate consumer choice. Coaching from YourCoach will be incorporated into Twill's health coaching offering Duet, which is part of a larger care experience platform called Sequences.
Sequences seeks to combine evidence-based digital therapeutics, care communities, AI, and, now, health coaching into an integrated, personalised consumer experience. "We are thrilled to partner with YourCoach and connect our members with a wider array of live coaches that will help them meet—or even exceed—their health goals," Ofer Leidner, co-founder and president of Twill, said in a statement.
"Seeking mental health and digital therapeutics services shouldn't require people to juggle multiple apps and services, which is why we built the Twill platform to easily integrate with services like YourCoach. Soon, our members can seek one-on-one audio, video or text-based support, all through Duet."
Eugene Borukhovich, YourCoach's chief operating officer and other cofounder, says the impetus behind the partnership is to simply reach more people, and to leverage the strengths of each company. "Our internal KPI is people helped.
And this is part of the reason why we decided to go, not direct, but with partners such as Twill. So it is growing the number of people that we can help on a monthly and yearly basis," he told pharmaphorum.
"We partnered up because they do what they do best: the science behind [their offerings], from wellness products to their DTx prescription product. And we do what we do best, which is identifying, validating, and matching the right coaches into a preconfigured program that we have co-designed with Twill."
If you liked this news story, check out the related video below.
Frontiers Health 2022: YourCoach from Frontiers Health on Vimeo.