FDA drops PreCert report, new digital health guidances
News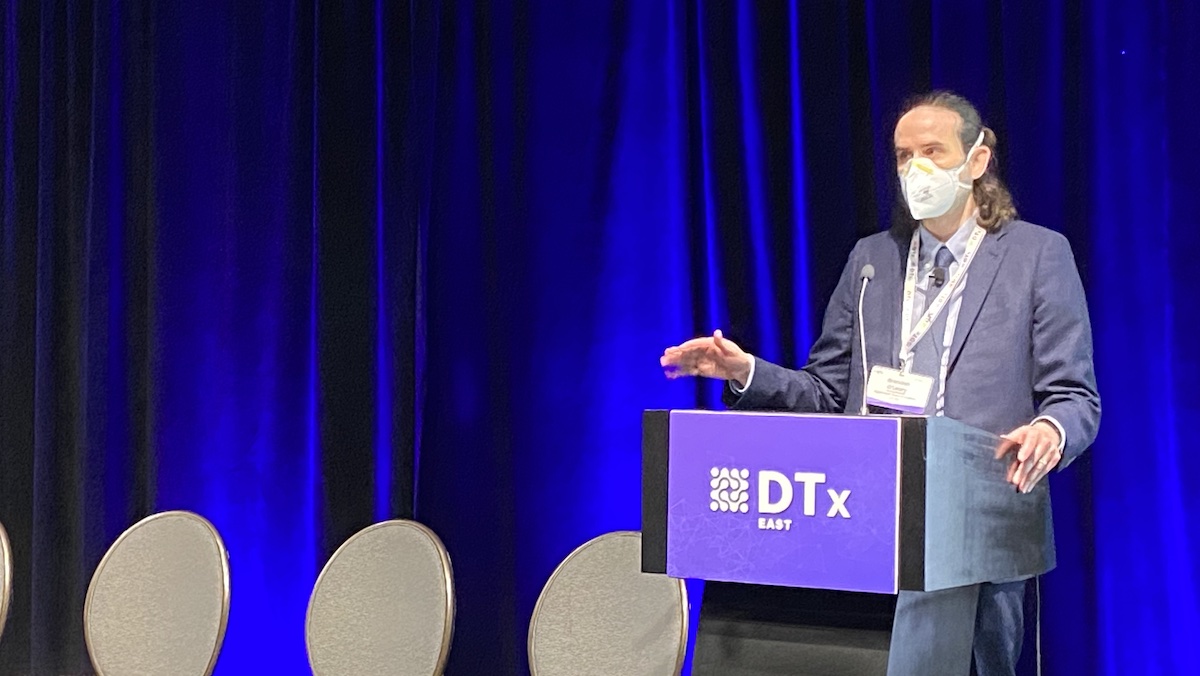 The US FDA's Center for Devices and Radiological Health (CDRH) dropped a bevy of new digital health guidances and reports today and yesterday, providing some long-awaited clarity and peeks into the agency's future plans. 
The Pre-Cert pilot report
The push started yesterday with the 31-page key findings report from the FDA Pre-Certification Program pilot. The nine-company pilot launched in 2017 and is designed to explore a new approach to regulating digital health, based on certifying companies and their internal processes, rather than individual devices and apps.
Brendan O'Leary, acting director of the FDA's Digital Health Center of Excellence, spoke at DtX East in Boston this morning about the various updates.
"What we saw from the Pre-Cert pilot is that companies that invest in infrastructure around continuous integration and continuous deployment not only have more resilience to changes in terms of the updates that they push [...] but they are also able to fix problems faster when they happen," O'Leary said.
In general, the findings of the report were positive in terms of the potential of the model, which is designed to address the difficulty of regulating continuously-updating software products using the FDA's existing frameworks. However, the FDA also found that it currently lacks the statutory authority to take the project beyond the pilot stage.
"What we found is that in order to move forward with an approach like we think is necessary, frankly, it's going to require some legislation," O'Leary said. "It may not require much, but it's going to require some. And so that's something that we're continuing to look into and that we're going to explore for you."
Long-awaited CDS guidance
One area where clarity from the FDA has been most eagerly awaited is around clinical decision support software, which the FDA regulates as a medical device, but not in all cases.
A new final guidance document that dropped today updates a 2019 draft guidance and clarifies the categories of clinical decision support software that would not be regulated by the FDA as a medical device.
"I think that in many cases with digital therapeutics, you also do have something of a recommendation to go with them, [with regards] to which patients is this going to work well for?" O'Leary said. "This is a guidance document that's going to help you understand whether or not that recommendation engine is really a diagnostic device or something that is not regulated by FDA."
The guidance lays out a four-step test for exemption from device status: an excluded software must (1) not be intended to process or analyse medical imagery or medical device data; (2) be intended for displaying or analysing medical information about a patient; (3) provide recommendations about prevention, diagnosis, or treatment of a disease or condition; and (4) be intended for use in conjunction with independent review by a healthcare provider, who is not relying on it primarily to make treatment decisions.
New SaMD guidance and more
The agency also dropped a number of guidances around radiology and medical device data systems, but the most relevant of the remaining guidances for digital health was the new update of the Policy for Device Software Functions and Mobile Medical Applications, which lays out the FDA's use of enforcement discretion for Software as a Medical Device (SaMD) and mobile medical apps.
This is an update of a guidance originally published in 2015 and substantially updated in 2019 and, at least at first glance, it doesn't seem to represent any substantial changes to the FDA's thinking. But the FDA did also launch a new tools for helping developers understand the guidelines -- the Digital Health Policy Navigator.
In his presentation at DtX East, O'Leary discussed a number of digital therapeutics the agency has approved recently, and hinted that the FDA might be working on a guidance document for virtual reality and augmented reality therapies.
"We did have our patient engagement advisory committee get together to talk a little bit about AR and VR technology, in particular, both in the context of [...] the operating room, but also for delivering therapy," he said. "And this was something that we learned a lot from, and we're looking forward to building on that interaction. But stay tuned in that space because this is an example of a new technology that we're excited about."