What is the solution to America's deepening access to medicines crisis?
Market Access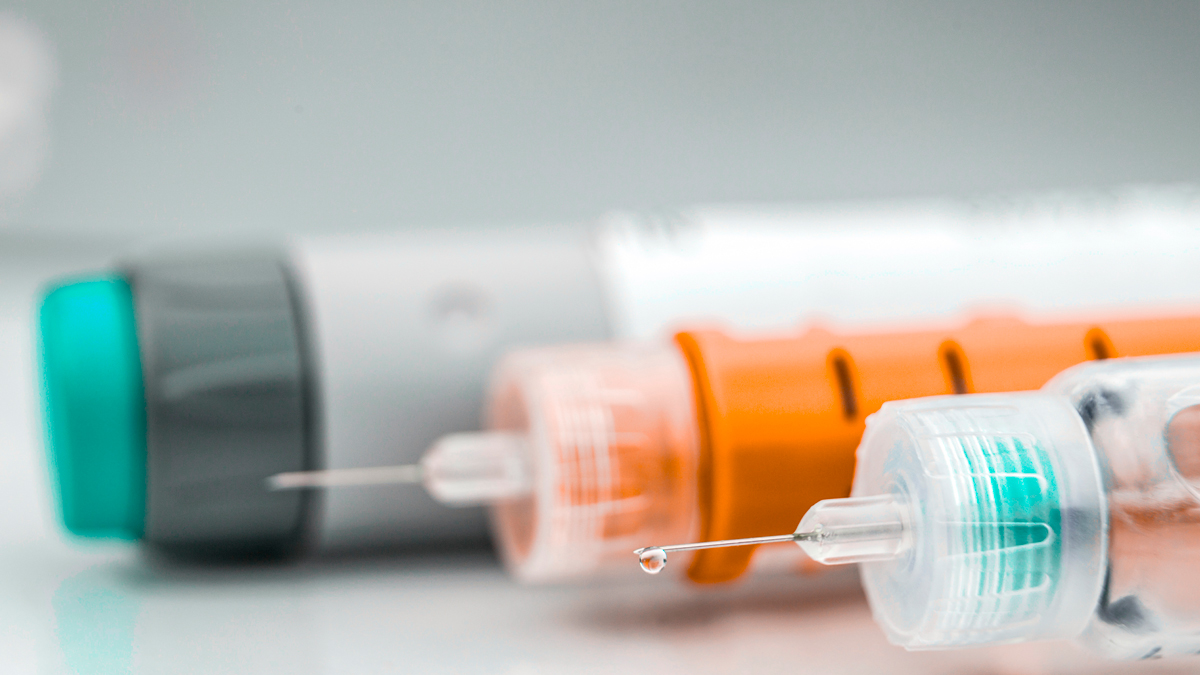 Last week, a bill to limit the cost of insulin in the US passed the House of Representatives, taking Democrats one step closer to fulfilling their promise of lowering drug costs. But are price caps the best way to secure access to medicines, or does America have a more systemic problem?
Democrat Joe Biden was elected partly on a promise to lower drug costs, in a country with among the highest prescription drug prices in the world.
Last week, his party came one step closer to making that pledge a reality, when a bill that could cap the price of insulin at $35 a month for most of the millions of Americans who depend on it passed the House of Representatives.
The proposed legislation, which attracted 12 Republican votes as well as the unanimous support of Democrats, will still need to pass the Senate in order to become law.
But the Pharmaceutical Research and Manufacturers of America (PhRMA) says government price setting will do nothing to "address the abusive insurance practices that put barriers between patients and the medicines they need".
Rather, the organisation argues, it will "jeopardize access to medicines and future innovation".
"The government's own data show prescription medicines are not fuelling inflation. If lawmakers continue to misdiagnose the problem, they won't prescribe the kind of meaningful solutions patients need."
Unsustainable costs
The news of the bill's success in the House came days after patient advocate Elia Spates, who lives with Type 1 diabetes, told a Senate Hearing on Prescription Drug Prices that the cost of insulin had tripled between 2002 and 2013.
"Right now, it takes over $2,000 out-of-pocket a month," she said. "When you pay over $800 per month for an individual, and an additional $2,000 per month until your deductible is met, your family starts to feel the pinch.
"The only way you can see to cut back is to cut back on your insulin. Before you know it, your diabetes is out of control, your blood sugar spikes dramatically, seizures happen, and you are found unresponsive."
The financial side of diabetes, she said, was more of a burden than living with the disease itself.
"I am not the only diabetic who has rationed insulin to help stem a steadily accumulating debt," Spates added. "In fact, 45% of diabetics, at one time or another, will compromise their care to cut costs."
Listening to her story, Senator Bernie Sanders said the system was "crying out for reform".
Progress or missteps?
While some say that the government's progress on insulin to date does not go far enough to overcome the challenges Spates described, others argue the direction of travel is all wrong.
In a statement released following the Senate hearing, DeShong said it demonstrated that many lawmakers were "not serious about taking on the bipartisan work necessary to address the real challenges patients experience at the pharmacy".
"The government's own data show prescription medicines are not fuelling inflation. If lawmakers continue to misdiagnose the problem, they won't prescribe the kind of meaningful solutions patients need," she said.
She pointed to the results of an Ipsos/PhRMA poll of more than 2,500 Americans, which was published last month.
It found 71% of respondents want Congress to focus on reducing the overall costs of health care coverage, such as premiums, deductibles, and co-pays. Just 29% said the priority should be reducing the costs of prescription drugs.
"In the past year, 43% of people who take prescription medications have themselves or their families faced at least one insurance barrier to their care," said PhRMA in a statement.
"These experiences range from waiting for an insurer to approve a medicine their doctor prescribed (prior authorization) to the insurer requiring a patient to try a different medicine (fail first), or not covering a doctor-prescribed medicine at all (formulary restriction)."
It's an issue reflected in the experience Spates, who pays more than $10,000 a year in insurance premiums, relayed to the Senate hearing.
"Twice I have arrived at the pharmacy to pick up the medication prescribed by my doctor and been told that my insurance company would no longer cover the brand without prior authorization," she said, describing it as "infuriating".
She did not, however, place the blame firmly at the door of insurance companies. The problem is rooted, she said, in "the way money changes hands between the producers of the insulin, the pharmacy benefit managers, and the insurance companies".
State of play
The $35 cap on insulin prices was just one of a raft of measures announced by President Joe Biden soon after he took office in 2021.
He also stated his intentions to enable Medicare to negotiate drug prices, impose a tax penalty on drug companies that increased prices faster than inflation, and lower out-of-pocket costs for seniors.
To date, progress has been slow. And while all parties agree that America is facing an access to medicines crisis that will only worsen as the cost of living continues to rise, they are still divided on the best way to solve the problem.