Philips on designing innovation and cultivating partnerships – part one
Market Access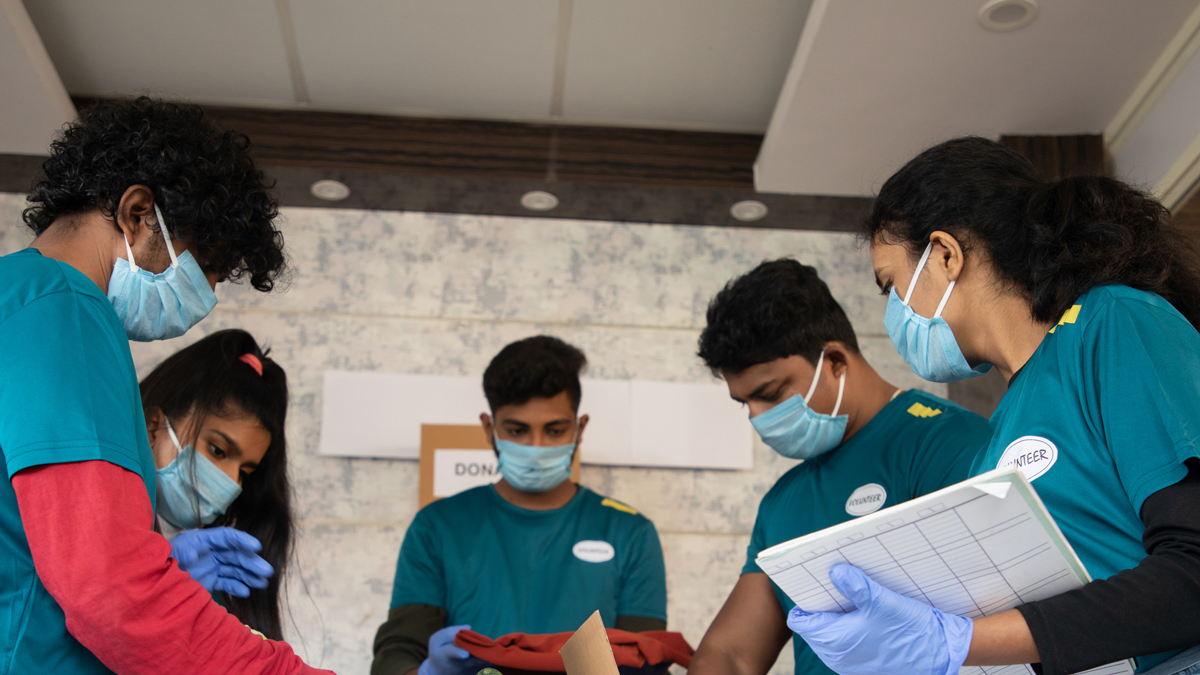 Sachin Grover, lead of solutions vertical at Philips India, tells me about the company's innovations during India's COVID outbreak and how they've led to increased healthcare access in the region.
There is a vast difference in India's healthcare system between rural and urban areas, but Philips' team in the region is working hard to close that gap and improve access to healthcare.
"It's been 75 years since India's independence. Most healthcare parameters, those Key Performance Indicators, have improved overall, but there is absolutely room to improve further," Grover states.
In 2021, India suffered a major COVID outbreak causing significant challenges to its healthcare system and exacerbating the already present disparities in the region.
India's health sector
The biggest challenge seen in India is in healthcare spending. Overall, when looking at the private sector and government together, healthcare spending is close to 4% or 5% of India's GDP, with the majority coming from the private sector.
"Government spending on healthcare is still hovering around 1.5%, though there are conscious efforts to improve that with the new schemes launched of universal health care," Grover says.
"Still, the investment in infrastructure is abysmally low on the government side. What that has led to is most of the private sector investments have come in metro areas and tier one cities. Not so much in tier two and tier three."
Approximately 75% of the population resides in rural tier two and tier three cities and villages in India, and less than 20% of the country's medical facilities are in those regions, creating an enormous imbalance and leading to immense inaccessibility for millions of rural residents.
"Philips is doing a lot of work to balance out these inequities. One way to enable access to care is digitising the patient journey to reduce the gap between the metros and the villages. We're also trying to leverage our expertise on design," Grover states.
Portable healthcare units
When COVID struck the region, there was a need to devise facilities to accommodate the growing patient population. Philips utilised its internal architect team to create an ideal solution for individuals with few resources in remote locations.
"We have an architecture team, where we look at designing hospitals and smaller centres. During the COVID situation, our architects designed portable units, keeping in mind the need for building new ICU beds quickly," Grover states.
"There was a dearth of ICU beds at the time and a need for emergency rooms."
The architects understood the ins and outs of a healthcare setup, the patient workflow, and more and designed portable units fit-for-purpose.
The units could be broken down into parts, placed on a truck, and driven to a site. The entire unit could be assembled in two days.
The placement site only needs a water connection, electricity connection, and sanitation. Once the units arrive onsite, one simply plugs them in.
"The unit comes with a fully dedicated air handling unit, with gas and vacuum pipelines, and the architects kept the flow of air in mind. Airflow is crucial when setting something up for infectious diseases," Grover states.
"You don't want cross-contamination to occur. The way we designed the unit, air inlet comes in, in the passage while the outlet is on top of a patient's bed, which means it is uniflow and, hence, cross-contamination is minimal."
During the design phase, the architects also considered how the unit's recipients could repurpose these facilities once the pandemic was over and included digital means to allow for easy communication with outside healthcare providers.
Digitising care
There's a built-in infrastructure in the portable units capable of transmitting data, and the entire unit has land cabling laid out, where one can plug in devices.
The team also incorporated a tele-ICU solution where tier two and three regions could communicate with larger tier one healthcare facilities.
Grover states Philips is looking at digitising ICUs because that can be a powerful tool in settings with no senior technicians. In digitising ICUs, a clinical decision support system can be present.
"The units can connect to a remote tele-ICU type of setup, where a clinician sitting remotely can support the staff in the ICU itself," Grover says.
"There can be senior clinicians monitoring the patient data coming in from the hubs. At this point, clinical staff is there who is assisted by a senior clinician with data transmission happening seamlessly. It's actually doing wonders in the market."
There are many ways in which the units can be utilised. They were designed where they could be fit-for-purpose and are not incredibly costly. There's interest worldwide to see if these portable units can be installed outside the Indian market.
"We were conscious to consider that when the pandemic is over, the customer should be able to use them, say, as a dialysis centre or an outpatient department centre. Clinicians could come in and do consultations, or the units could be used as proper birthing suites," Grover states.
Targeting maternal mortality
For quite some time, maternal and infant care has been a focus for Philips. In India, they've adopted a software solution called Mobile Obstetrics Monitoring (MOM), which was initially founded by Philips' Connected Primary Care Solutions (CPCS) team.
"It's a 1,000-day journey from when a lady is pregnant to when the child is two years old. We considered how you could take care of the mother and child, so there are lesser maternal and infant mortality rates," Grover states.
MOM is a hub and spoke model where a primary healthcare worker goes to an expectant mother's house, takes down readings, and feeds that data into the app. In the remote setting, a senior doctor monitors all the data coming in and can guide the healthcare worker at the house.
"With the MOM solution, we are actively engaging with the government to see how they can leverage this kind of solution to enable maternal and child care," Grover states.
Grover states that with any of Philips' offerings, the company considers both the solutions' capabilities and the needs of local markets when working to offer its innovations to outside parties.
"We take pride in saying there's no one solution that fits all. We try to tailor the solutions depending on the need of the land. That's what our goal is. That's the way we would rather improve lives. There is no other way to do that. You have to contextualise to the market," Grover states.
In part two of our series, we'll explore Philips' work in Africa, and how the company says it can partner with pharma to disentangle the challenges faced within the African healthcare system and elsewhere.
About the interviewee

Sachin Grover has led solutions vertical at Philips Indian sub-continent since 2019. Grover's core responsibility is to understand customer needs and leverage teams globally at Philips and strategic partnerships outside Philips to offer end-to-end solutions for customer needs. In his previous role at Philips, Grover led Strategy for the India sub-continent and successfully led growth and local-for-local initiatives. Grover has developed various new business models at Philips to address customer needs. Before joining Philips, Grover worked with McKinsey & Company as a senior consultant in the healthcare domain. Out of the 18+ years of experience, Grover spent 14+ years in healthcare in various roles, from Strategy to consulting to supply chain and operations. Grover holds a Master of Business Administration degree from NITIE, Mumbai, India, and a bachelor's degree in marine engineering from MERI, Kolkata, India.
About the author

Jessica Hagen is a freelance life sciences and health writer and project manager who has worked with medical XR companies, fiction/nonfiction authors, nonprofit and for-profit organisations and government entities.