Realising the biotech promise: addressing the path to market
Overview
Now more than ever before, biotech is the engine for innovation in medicine, finding, creating and delivering ground-breaking treatments to patients.
The journey from molecule discovery and development through valuation, funding, regulatory and commercialisation can be a long and complex road to travel. These companies have to navigate a rapidly changing and increasingly complex landscape from pre-clinical valuation through to foresight and planning at every stage of the asset life cycle – and at a time when Brexit adds uncertainty in terms of regulatory approval and launch windows.
Working with IQVIA, pharmaphorum has assembled a specialist panel to discuss these challenges and the most effective routes to overcoming them.
Focus
On Tuesday 9th October at 15:00 BST / 10:00 EST we presented a free-to-attend online debate bringing these experts together to deliver insight on topics such as market valuation, financing, navigating regulatory hurdles, patient engagement and HTA strategies through to successful commercialisation.
By attending this event you will be able to interact with the panel and learn about:
Overcoming critical challenges across the whole product life cycle
Proven routes to success to deliver on the promise for investors and patients
Who and how to engage with – the most essential key stakeholders across the journey
Best practice in the biotech space
The live webinar took place at 15.00 BST / 10:00 EST on Tuesday 9th October.
To view the webinar on demand, please click here or on the button above or below.
Our Panel
Our senior panel includes participants from all sides of this collaborative journey: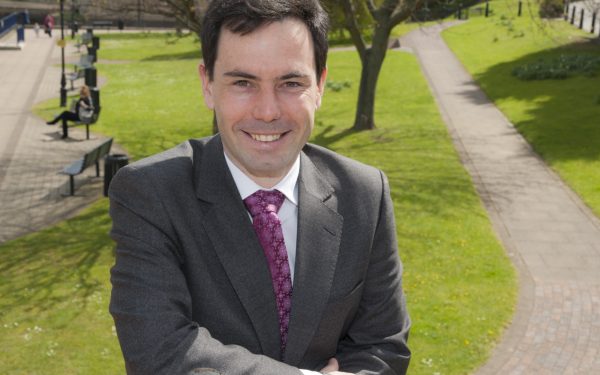 Steve Bates, CEO, BIA
Since his appointment as Chief Executive of the BioIndustry Association in 2012, Steve has led major BIA campaigns for, amongst other things, improved access to finance, the refilling of the Biomedical Catalyst, anti-microbial resistance and the opportunity the sector presents to generalist long-term investors. Steve champions the adaptive pathway approach to the licensing of new drugs, the need for Early Access and is particularly proud of the working relationship the BIA has established with the UK's leading medical research charities.
A founder member of United Life Sciences, a strategic partnership representing over 1000 life science and healthcare member companies across the UK and internationally, Steve attends the UK's Ministerial Industry Strategy Group, and sits on The Royal Society's Science, Industry and Translation Committee.
Beyond the UK Steve is a member of EuropaBio's Board and its National Association Council and is a founder member of the International Confederation of Biotech Associations. An expert and regular commentator on the sector in the media and at industry-leading conferences, Steve has worked both in biotech (as Senior Director at Genzyme UK and Ireland) and at the highest levels of UK government (as Special Advisor to John Reid, MP, during his time in Tony Blair's government) for over 15 years. Steve was awarded an OBE in January 2017.

Sheela Upadhyaya, Associate Director – Highly Specialised Technologies, National Institute for Health and Care Excellence (NICE)
Sheela Upadhyaya is currently the Associate Director of the Highly Specialised Technology programme at NICE and is responsible for running the programme to evaluate medicines and technologies for rare and ultra-rare conditions for commissioning in the NHS. She has been brokering discussions between industry and the NHS to introduce two managed access agreements which have been developed for two new drugs for rare diseases.
Prior to joining NICE, she was responsible for commissioning rare and ultra-orphan disease services in NHS England, where she delivered many improvements to these services by collaborating with industry, clinicians and patient groups.
She has led nationally in the NHS for lysosomal storage disorders and delivered more efficient drug and homecare prices by running national tender exercises with the Department of Health, Commercial Medicines Unit. Sheela has a passion for partnership working and believes that collaboration is the key to delivering high-quality results. Mrs Upadhyaya was nominated for a "Compact Award" in recognition of her patient engagement activity and strives to ensure services for patients with rare conditions provide excellent quality and good outcomes in an efficient effective environment.

Fred Jacobs, CEO, TYG
Fred Jacobs is the CEO of TYG oncology. Fred started his healthcare experience with a US Health Maintenance Organization and then moved to biotechnology targeting cancer and the devastating impact that it has. TYG is formed by Directors from Austria, Netherlands, United Kingdom and the US. We've received funding from a Chinese Biopharma company and are seeking funding to progress our two lead candidates that will demonstrate the two primary modes of action of the S-TIR technology platform. Our unique contribution to oncology is to use Active Checkpoint Control Immunotherapy. Active checkpoint control allows us to induce the immune system, while safely under active checkpoint control, to produce high levels of antigen-specific polyclonal antibodies. In addition, against receptor based targets like Her2, we are able to simultaneously induce Cytotoxic T-Cell killing with Complement Dependent Cytotoxicity and Antibody Dependent Cellular Cytotoxicity. This is what the oncology world has been seeking! The S-TIR technology platform works in harmony with nature and so it's not surprising that with 60 non-human primates treated with different formulations we have no observed significant side effects. The non-human primates safely tested were less than 10kg, allowing us to think about applying the S-TIR technology platform against childhood diseases and reaching out to patients with high-risk factors to treat them prophylactically before cancer develops. We hope to conduct pivotal trials in locations around the world, including the US, UK and other EU countries, China and South Africa.

Dean Summerfield, Senior Vice President, Analytic Solutions and Consulting Services, NEMEA IQVIA
Dean leads IQVIA's Analytic Solutions and Consulting Services in NEMEA. He has over 22 years' experience in consulting and services in the life sciences sector, enabling companies to achieve greater commercial success and profitable growth by creating fact-based strategies and enabling their implementation. He has worked with a diverse range of biotech, medical device/technology and pharmaceutical companies as well as several non-life sciences organisations. His client engagements range from long-term strategy to day-to-day operations, spanning the spectrum across clinical, regulatory marketing, market access, medical and commercial functions. He has extensive international experience in over 40 countries across Europe, the Americas, Asia, the Middle East, and South Africa. Formerly a Managing Principal at ZS Associates, a global management consulting firm specializing in sales and marketing consulting, capability building and outsourcing, Dean holds a D.Phil., M.A. and B.A. in Chemistry from the University of Oxford.

Moderated by Paul Tunnah, CEO, pharmaphorum
Paul Tunnah is CEO and Founder of pharmaphorum media, which facilitates productive engagement for pharma, bringing healthcare together to drive medical innovation. It combines industry-leading content and social media engagement services with the globally recognised news, information and insight portal pharmaphorum.com, working with pharmaceutical companies, service providers and broader healthcare organisations to help communicate their thought leadership and connect them with relevant stakeholders.
* When you click to register for this webinar you will be taken to a website run by BrightTalk who host the webinar and gather your registration data.
This data may then be passed to pharmaphorum media limited, and in turn passed to the company(ies) we are partnering with to bring you the webinar. This data may be used by us and them for occasional marketing purposes. It will not be shared with any further third parties.
By clicking to register for this webinar you give consent for any data you provide to be used in this way.
If at any point you no longer wish to be contacted based on the information you provide during the registration for this webinar, please send an email to info@pharmaphorum.com requesting that your information is deleted in accordance with the General Data Protection Regulation.