Interstitial Lung Disease (ILD) Drug Development Summit
Events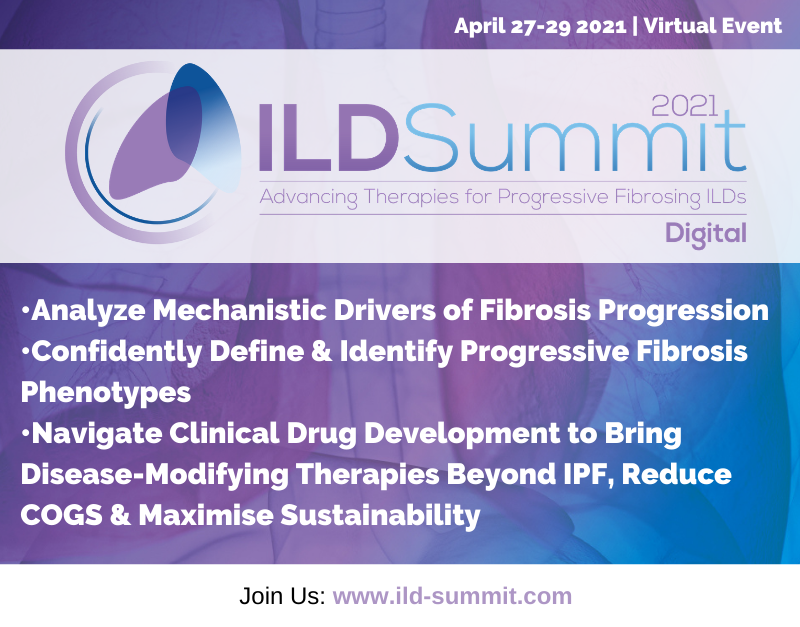 Network with over 50 other industry pioneers including Ionis Pharmaceuticals, Genentech, Vicore, and AnaMar to hear first-hand how the latest scientific research is innovating and upgrading ILD therapeutics at this trailblazing new meeting.
The 1st Interstitial Lung Disease Drug Development Summit is a ground-breaking new conference dedicated to helping you drive forward the development of effective therapies for chronic fibrosing ILDs and achieve success in anti-fibrotic drug development beyond IPF.
Join the world's top ILD specialists as they guide you through the seminal research and insights you need to confidently define, understand, and develop clinically effective antifibrotic therapies against connective tissue disease, rheumatoid arthritis, hypersensitivity pneumonitis, Goodpasture's syndrome, and much more.
To view the full agenda, visit our website here: https://ter.li/8ug2my