Applied Biocatalysis Summit 2020
Events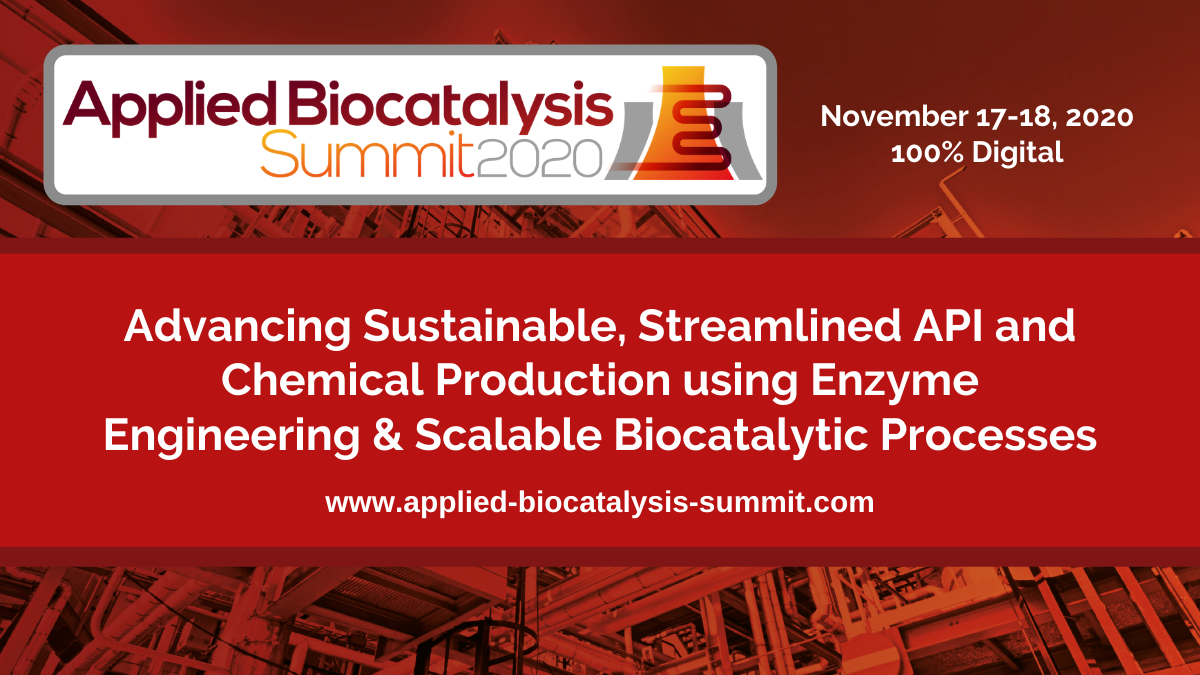 Advancing Sustainable, Streamlined API and Chemical Production using Enzyme Engineering & Scalable Biocatalytic Processes
The development of enzyme-catalyzed processes offers multiple benefits to the API and industrial chemical manufacturing community, and this is one of the few virtual conferences where you can meet key researchers and companies implementing these technologies.
The  Applied Biocatalysis Summit will be hosted as an exclusive virtual conference from November 17 – 18, and will feature ongoing insights from Merck, Pfizer, Corteva, Takeda, GlaxoSmithKline and many more!
Click here to view the full agenda and speaker line up to learn what exclusive insights our 16+ speakers will be sharing.
Key topics on the program include:
Creating optimal enzyme design for different reaction classes
Accelerating the adoption of biocatalysis into process chemistry
Enabling biocatalysis by high throughput protein engineering
Industrial biocatalytic manufacturing
Download the full digital program to see exactly what you can expect from this premium virtual learning and interactive experience.
Biocatalytic technology has the potential to carry out conventional multistage processes into efficient one-pot reactions and this could be ground-breaking for your business.