4th Annual PREDiCT Tumor Models San Francisco
Events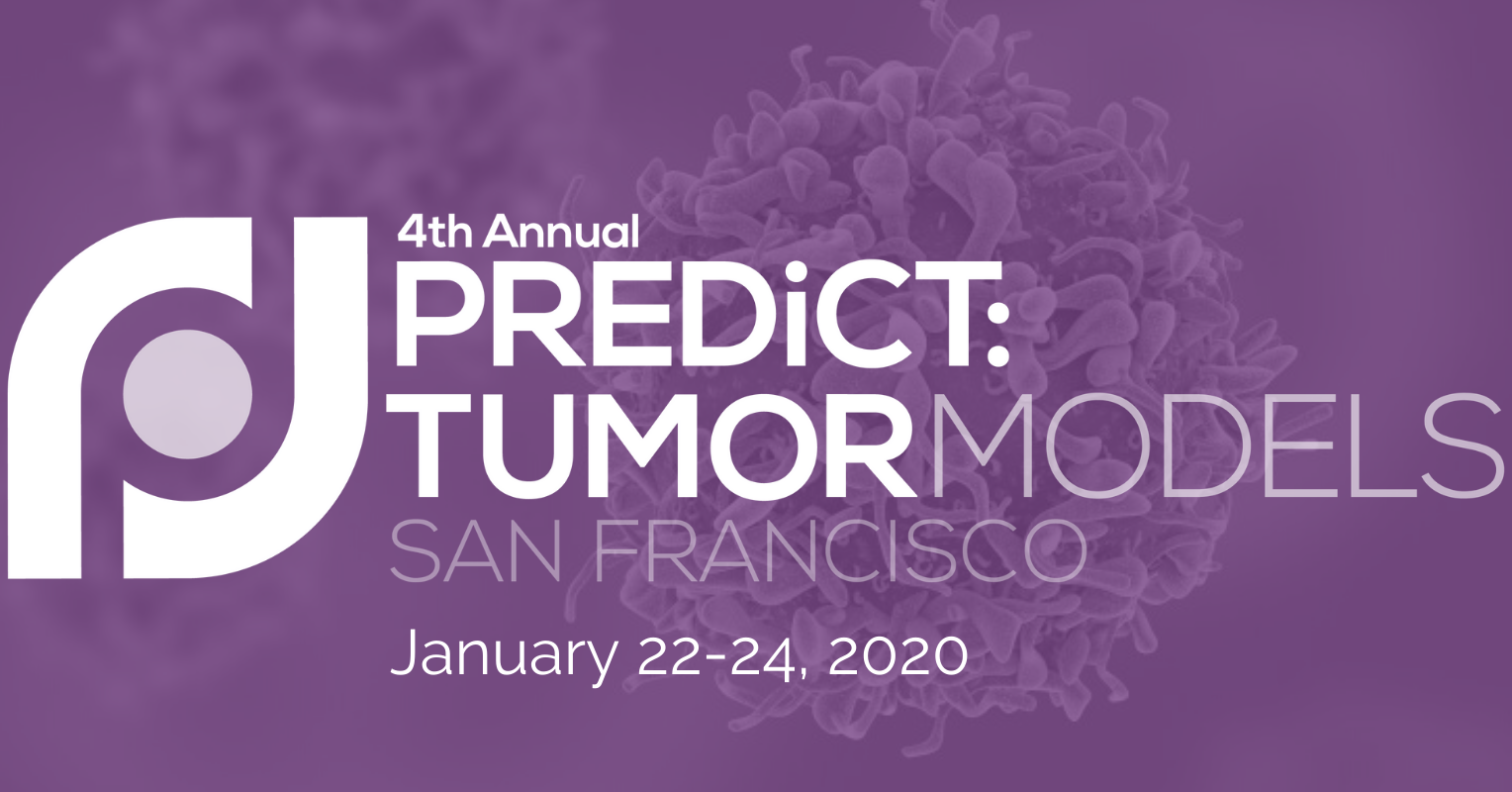 The 4th Annual PREDiCT: Tumor Models San Francisco Summit 2020 will continue to serve immuno-oncology scientific community, helping them to gain a better understanding of candidate and preclinical profiling through robust selection of models and use of cutting-edge technologies. Explore the opportunities and limitations of syngenic and PDX mouse models, the potential of 3D models and gain a comprehensive understanding of the novelest technologies and imaging techniques that are changing the preclinical and translational field
This is your ONLY dedicated preclinical model summit that focuses on practical case studies and open collaboration, providing you with unparalled takeaways to accelerate your drug development program.
Download the Full Event Guide.
Make these 3 days the best days in your 2020 calendar – engage with your industry fellow members, exchange learnings and be inspired for a fruitful 2020 program.
Expert Speakers Include:
Pengfei Zhou, Chief Executive Officer YZY Biopharma Co Ltd
Erin Riegler, Scientist, Chimera Bioengineering
Chung-Wein Lee, Senior Scientist, Celgene Corporation
Amy Jo Casbo, Scientist in Immunotherapy & Oncology, Amgen Inc.
Angus Sinclair, Vice President, IGM Biosciences
Matthias von Herrath, Vice President & Senior Medical Officer, Global Chief Medical Office, Novo Nordisk
Kimberly Aardalen, Scientific Technical Leader, Novartis Institutes for Biomedical Research
And many more.
Take a look at the Full Event Guide here for the complete expert speaker list and the comprehensive 3-day agenda.