2019 Indegene Digital Summit - From Blockbuster Drugs to Blockbuster Customer Experience
Events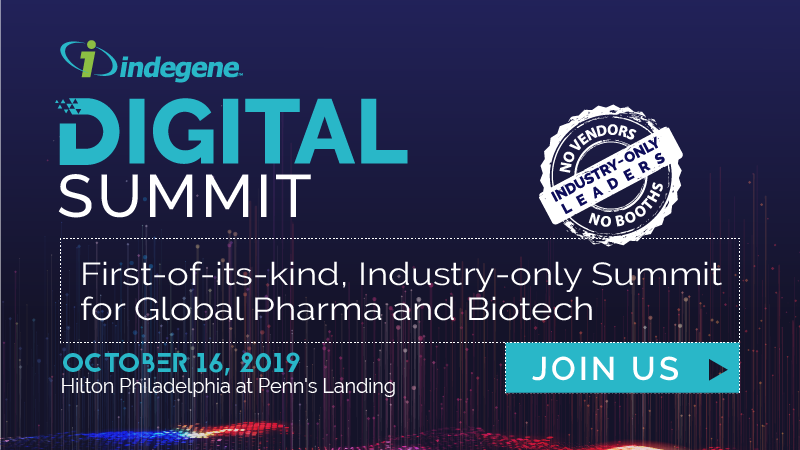 A unique, vendor-free, industry-only summit on digital transformation around customer experience
2019 Indegene Digital Summit is bringing together senior industry leaders to uncover 'How pharma can embrace the fundamental shift from an era of blockbuster drugs to an era of blockbuster customer experience'.
The summit will be held on 16th October at the Hilton Philadelphia. The Digital Summit will be free of vendor booths and sales pitches. The agenda focuses on customer experience transformation, future of digital supply chain, next-gen capabilities, and limitless potential of data & analytics.
Check out the most impressive speaker lineup of the year. Spend a day interacting with senior industry leaders, experts, and practitioners from the areas of Marketing, Commercial Strategy & Operations, Data & Analytics, and Medical Affairs.
Register now to reserve your seat. Limited seats available.
Click here to download the agenda.
Highlights
Theme: From Blockbuster Drugs to Blockbuster Customer Experience
Only For Pharma & Biotech Commercial, Sales, Marketing, and Medical Leaders
No-Vendors or Booths, only thought leadership
Format: Keynotes, Panel Discussions, Fireside Chats with CEOs, Networking, Cocktails
We look forward to seeing you in Philadelphia on October 16.