Eye on ESMO: Day 1 - Access in spotlight before data deluge
ESMO2016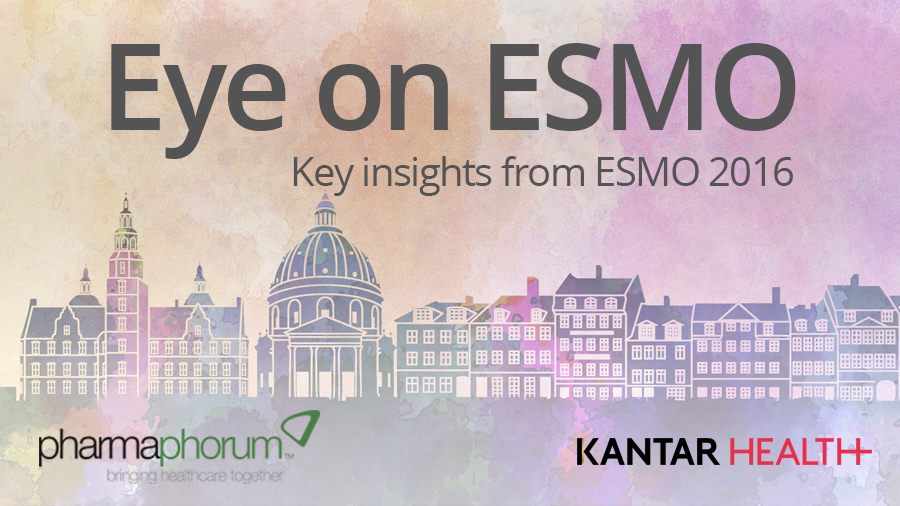 "Wonderful, wonderful Copenhagen, salty old queen of the sea," as the song goes and the Danish capital is awash with some 20,000 cancer specialists ready to be drowned by data pouring out of the European Society for Medical Oncology 2016 congress.
Much of the focus at this year's meeting will be on data to be unveiled on Sunday on the two blockbuster immunotherapies - Merck & Co's Keytruda (pembrolizumab) and Bristol-Myers Squibb's Opdivo (nivolumab) - and their potential as first-line therapies for lung cancer. However, it is their role as treatments for advanced melanoma that caught the eye on Friday, more specifically the difficulties patients are having in getting access to them.
ESMO kicked off with details from a survey showing that over 5,000 patients with metastatic melanoma in Europe are denied access to new, life-saving drugs like Keytruda, Opdivo, BRAF inhibitors (BRAFi) such as Roche's Zelboraf (vemurafenib) and Novartis' Tafinlar (dabrafenib), and MEK inhibitors (MEKi), like the latter's Mekinist (trametinib) and Roche's Cotellic (cobimetinib)
Presenting the results, Lidija Kandolf-Sekulovic of the Military Medical Academy in  Belgrade, Serbia, cited estimates that around 19,250 metastatic melanoma patients are treated every year in Europe, including nearly 7,450 in Eastern and South-Eastern Europe. Of these latter patients, a whopping 5,128 (or 69%) do not have the access to first-line therapy according to European guidelines.
She noted that before 2011 there were no effective treatment options "but that has changed tremendously in the last five years". Prof Kandolf-Sekulovic went on to say that "we now have medicines which can prolong overall survival of these patients to more than 18 months and, in some patients, durable responses lasting up to 10 years have been reported".
The study found that the BRAFi+MEKi combination was registered in 75% of Western European countries and fully reimbursed in 58%. In Eastern Europe, the combo was registered in 42% of countries and only reimbursed in 18%.
Saying that the study "raises ethical questions on the inequalities that affect survival based on the country of residence", Prof Kandolf-Sekulovic argued that "we need harmonisation of reimbursement procedures throughout Europe, adjusted programmes for early access to innovative medicines in countries with delayed reimbursement and sustainable pricing for these life-saving drugs".
While the issue of access to innovative is becoming increasingly important at medical congresses, data rules at meetings like ESMO and what comes out of the meeting can have a dramatic effect on share price. Just ask Clovis Oncology.
The US firm's stock took a bashing, down 17.8% to $29.41, on the back of fresh data on its poly(ADP-ribose) polymerase (PARP) inhibitor rucaparib for ovarian cancer. Clovis presented the primary efficacy and safety data from the trials which formed the basis of the submission made by the company earlier this year to the US Food and Drug Administration.
Investors were not impressed, with analysts focusing on a perceived weakness of data compared to AstraZeneca's already-marketed PARP inhibitor for ovarian cancer, Lynparza (olaparib). In particular, the response rate in the subset of patients (seven of them) refractory to platinum-based chemotherapy who were on rucaparib was 0%.
Just that data on seven patients was enough to spook the markets, although Clovis and the researchers who have worked on the drug do not seem too concerned. Rebecca Kristeleit from the University College London Cancer Institute, said that "in my opinion, rucaparib has the hallmarks of an important new therapeutic option for ovarian cancer patients…based on its encouraging efficacy and tolerability".
There is going to be much more on PARP inhibitors this weekend – let the deluge begin.
For more exclusive insight from ESMO 2016 please click here.