The largest pharma company in Europe calls for interoperability
Digital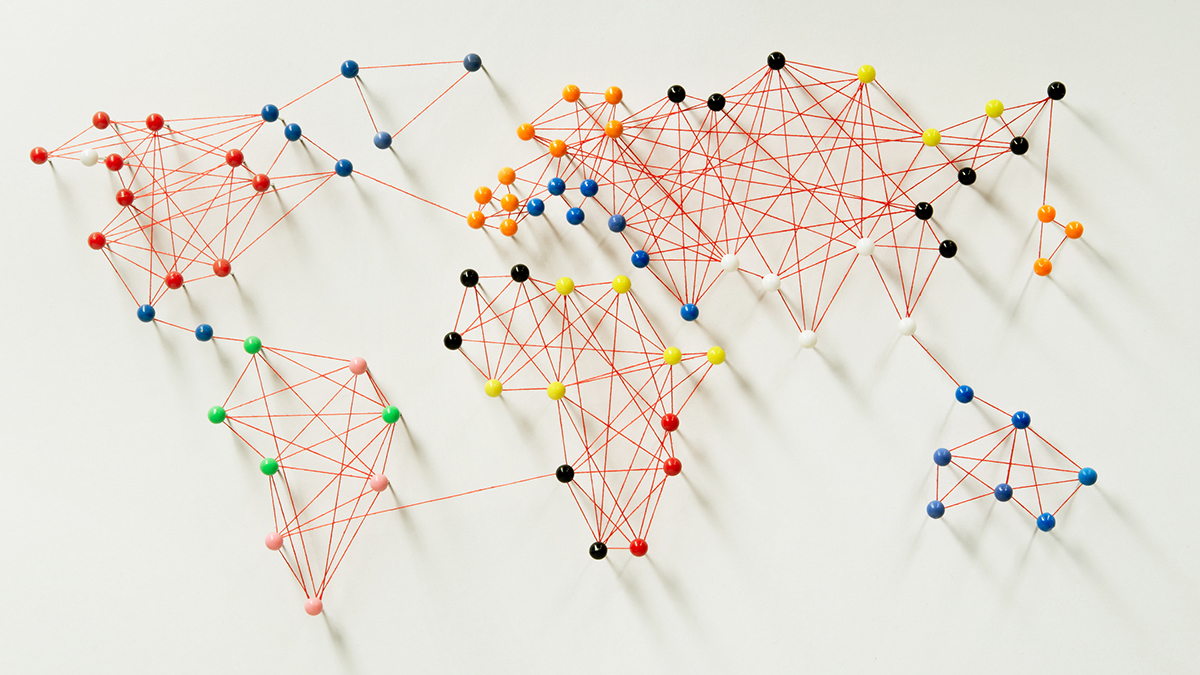 Ehab Youssef, area head of Europe North at Roche Pharmaceuticals, tells us why European countries need interoperability to ensure a more effective overall European healthcare system.
COVID spotlighted the vulnerability of the healthcare system and the need for structural and technological change to help manage such as crisis. Though some regions have started to make the necessary changes, Youssef says Europe is lagging.
"In general, there is a good progression in almost every country. But the baseline is different based on where every country stands on readiness. Not every country in Europe has the same level of access to digital tools and using data," Youssef states.
"The opportunity is huge, but it needs everyone's work and support to make it happen: All stakeholders, including government, policymakers, pharma organisations, and non-pharma organisations."
There are some shy efforts across Europe allowing for interoperability to improve the digital health infrastructure. Still, Youssef says more needs to be done, and several obstacles must be overcome.
Challenges and opportunities
Today, two major hurdles exist within European healthcare: defining value and improving the digital approach.
"Generally, when looking at the healthcare system, waste is a big word – the ability of the system to define value, out of treatment and out of investing. And that's one of the challenges. Sometimes the healthcare system is in a reactive mode or just cutting costs. If your objective is just to save money, don't treat," Youssef states.
Ultimately, if a system is more efficient and, therefore, more effective at bringing solutions together that allow for a smoother process overall, costs will inevitably lessen.
"Defining the value and what value means for the system, I believe, is something very critical. Mostly due to economic pressure, systems start to realise there is a different way to manage that," Youssef relays.
Denmark has one of the best healthcare systems globally. Much of that is because it's typically like a private/public partnership, and multiple players and stakeholders are involved in supporting the system and bringing solutions together.
Data is readily shared and leveraged for decision-makers to gain insight that can help clinical research.
Some startups are even part of that partnership, helping manage some of the chronic issues surrounding data management, such as who owns the data, which is one of the friction areas that stop organisations in many countries from proceeding further.
"They simply work at anonymisation of the data, merging the data, helping the infrastructure of the different systems within the country to read each other and be able to really gain insight," Youssef states.
"What I really love about that is the government is funding a big part of that project. So, there is a very high commitment and very strong will from the country to make an outcome out of it. And it's quite scalable."
Denmark is one country that is quite ahead of others regarding ensuring connectivity. Still, with the proper support in Europe, an exponential impact can advance the overall European healthcare system.
"What I really love about that is the government is funding a big part of that project. So, there is a very high commitment and very strong will from the country to make an outcome out of it. And it's quite scalable."
Increasing interoperability
Currently, barriers are in place that make interoperability difficult in Europe. There's a lack of cohesion, which needs to change to make the system more efficient.
Advancing scalable projects that can transfer data across different countries will allow regions to build on each other's information rather than duplicating efforts.
"One of the barriers in place is [the ability to] mobilise the different countries through policies, system infrastructure, and transferable experiences," Youssef says.
"This is one of the challenges and, at the same time, opportunities that I believe the minute you agree to leverage it, the impact will be exponential, and that transformation will really move fast. There is a window of opportunity today through the European Health Data Space (EHDS)."
The European Strategy for Data and the European Commission (EC) created the EHDS under a strategic initiative.
EHDS is the first data space devised to promote health-data exchange and support research on new treatments, preventative strategies, medicines, and medical devices while aiming to allow individuals the right to control their personal health data.
"EHDS is something that should help drive the right policies to the system across Europe because this cannot happen only on an individual candidate basis," Youssef says.
"There is a need to drive the right policies that encourage and improve behaviours of the population, behaviour in people, behaviour to share data, and give them confidence and the right privacy level to give the courage to change those behaviours," Youssef says.
In response to the EHDS initiative, a report by Open Data Institute (ODI) outlined different countries' readiness for adopting and accommodating health data.
"The ODI report has helped us see where the opportunity is and where the challenges are that I hope people can leverage and build on," Youssef says.
How pharma can help
With only 2% to 3% of the current level of available data leveraged, there is substantial room for growth, and Youssef says pharma could help make a significant impact.
"It's really an invitation to all pharma to get behind that product-centric transaction and interaction with external roles and play a role in supporting the system, shaping the ecosystem, and the health system infrastructure to make that leap and that value," Youssef states.
He says Roche has transformed the usual commercial model into two primary contact points.
The first focuses on the patient journey through patient partnerships – spotting areas of challenge for specific patients and developing partnerships with different stakeholders outside Roche to improve upon the patient journey.
The second concentrates on the healthcare system journey and creating healthcare partnerships to build and personalise care.
Roche aims to treat patients individually through an abundance of data to move the system from reactionary-based to a prevention mode, to help identify at-risk patients quite early in the process, Youssef says.
"There is the wealth of opportunity if pharma organisations start to really lean toward those opportunities by putting more resources in and being more collaborative," Youssef says. "It could be done easily if everyone cooperated well and helped the system function."
To read the ODI report mentioned above, click here.
About the interviewee
Ehab Youssef is area head, Europe North of Roche Pharmaceuticals. He has over 20 years of experience working in the pharmaceutical industry. In 2011, he began his work at Roche Pharma as a General Manager for Egypt. He subsequently oversaw the Middle East Sub-Region before becoming its Area Head, where he contributed to the advancement of different therapeutic fields, including neuroscience, oncology, women's health, and diabetes. Ehab assumed his current position as Europe North Area Head in October 2019. Ehab graduated from Harvard Business school's Executive General Management Programme in 2009 and holds a bachelor's degree in Pharmaceutical Sciences.
About the author 
Jessica Hagen is a freelance life sciences and health writer and project manager who has worked with VR health companies, fiction/nonfiction authors, nonprofit and for-profit organisations, and government entities.