SparkRx: The first digital therapeutic for adolescents
Digital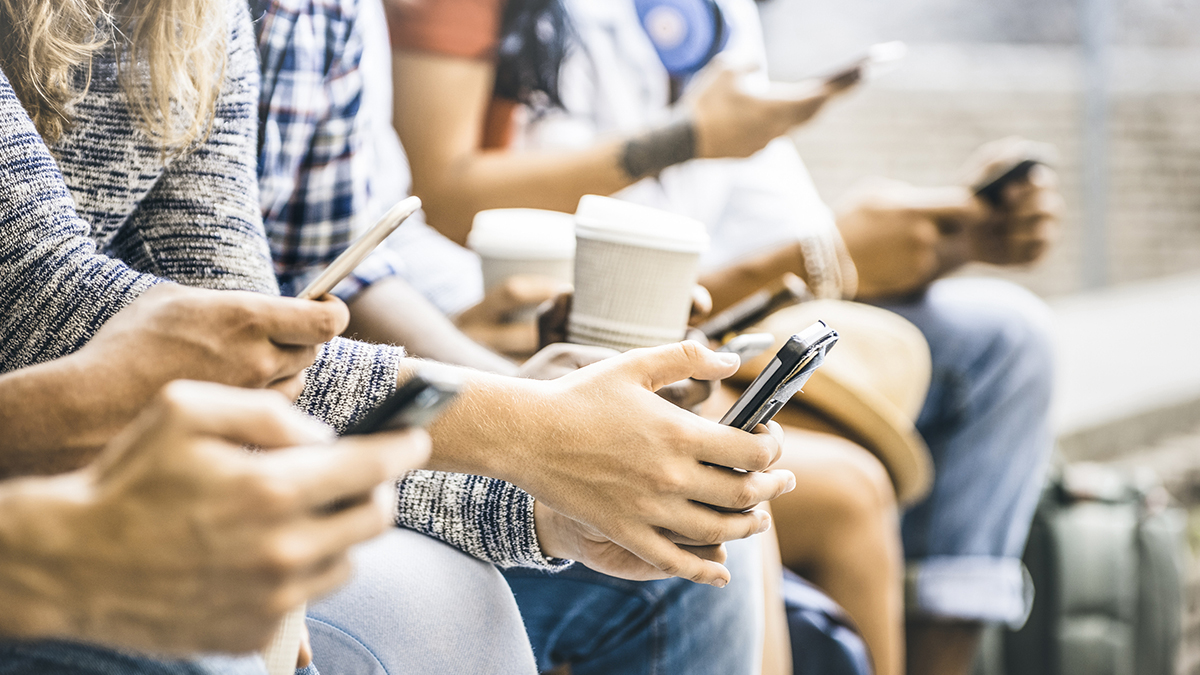 Mental health issues among teens and young adults have risen dramatically over the past decade. Jessica Lake, chief science officer at Limbix, tells us about SparkRx, a digital therapeutics app aimed to help treat adolescent depression.  
SparkRx is designed to decrease depression in individuals aged 13 to 22 by providing a multi-week programme based on cognitive behavioural therapy (CBT) and behavioural activation protocols.
"In primary care, there are guidelines to screening for behavioural health concerns like depression annually. Providers we talk to are identifying teens who need help, and the numbers are staggering. It can be up to 50% of kids screening for depression symptoms," Lake says.
In the paediatric primary care space, providers have limited options to treat their patients, so they often refer to behavioural health specialists.
However, there are many regions with few experts readily available, and waitlists can span years for patients to see a behavioural health specialist.
Lake says an app, such as SparkRx, is a great option for clinicians and patients as it was created with the help of teens and adolescents to ensure engagement within that age group.
Designing the app
SparkRx uses what they call a teen advisory council throughout its development and testing stages.
"Given our target population, what's really important to us is to include teenagers throughout our product development, in terms of co-design and usability testing, to ensure it will resonate with our target audience," Lake states.
The company also incorporates subject matter experts in clinical psychology and adolescent development as the app is CBT-based, focusing on the behavioural component.
"Cognitive elements of CBT can be somewhat difficult, particularly for the younger end of the adolescent spectrum and especially in a self-guided format. It's hard to teach that sort of metacognitive processing for that age group without a face-to-face context," Lake says.
"Behavioural components are easier to master in this age group and deliver in a self-guided format. Also, in terms of CBT, the components are seen to be really mechanistically important in driving symptom change."
Activities sourced from teens within SparkRx's teen advisory council are provided and scheduled within the app, and a reward system drives engagement.
Users receive rewards in a section of the app called My Spot, which resembles a campground. Based on the activities users complete, they can choose from different prizes, such as items that help the user build out their campground.
"Given this patient population, we know that reward-seeking is an important part of adolescence. So, that gets incorporated and provides intrinsic motivation, which is impacted by depression," Lake states.
In addition to a rewards-based system, users are allotted tools that can help tackle symptoms of depression via education and skill-building.
Users can learn to identify triggers that can result in, what Lake calls, a "downward spiral of depression".
Individuals often have specific triggers, but the tools taught within the app work regardless of the catalysts.
"We provide examples of triggers based on the feedback of our Teen Advisory Council, which includes a diverse group of individuals. We're sourcing triggers that can differ by racial, ethnic backgrounds, or LGBTQ+ teens to pinpoint those that might identify with teens," Lake says.
"Users can also choose their triggers, things that are really specific to them. That's how we can incorporate a scaffolding that resonates with teens regardless of their background or the specific triggers in their lives."
Though built-in suggestions for triggers exist within the app, the platform allows adolescents or clinicians to help determine what increases their depressive symptoms, making the app customisable for each patient.
If a clinician has multiple patients using the app, the provider can help identify triggers for their patients based on other individuals' experiences.
In other words, if a clinician notices one patient has a specific trigger that may not be preidentified in the app and another patient has an onset of depression that may relate to that same trigger, the provider can identify that  connection and bring it to light.
"If a clinician has multiple patients using the app, the provider can help identify triggers for their patients based on other individuals' experiences."
Clinical use
Meeting with experienced clinicians in mental health care that can provide essential recommendations that ensure a healthy mentality is crucial. However, a significant difficulty with today's US health system is finding access directly to a mental health provider.
Patients can only access SparkRx through a licensed healthcare provider. Still, Lake says the platform is designed to address the lack of access to care in the current healthcare system by allowing primary care physicians to access the tool easily.
The CDC estimates that only about 20% of children with mental, emotional, or behavioural disorders receive treatment from a mental health care specialist due to the lack of access to mental health providers in some areas.
Primary care physicians are often the first point of contact for patients. Therefore, an added tool to help PCPs address mental health issues can be valuable for clinicians and help their patients receive much-needed assistance faster.
"Spark is designed to be an adjunct to outpatient treatment. There can be real value, particularly in these early stages where a provider in a primary care setting might identify a problem, but not be able to refer out to a behavioural health specialist," Lake states.
"The app can be used in conjunction with psychotherapy or medication, while also in the context of primary care, especially because it's a low-risk treatment."
Studies are currently underway to analyse how SparkRx resonates with specific populations with comorbidities, and Lake says the app can also serve as a companion to many different types of pharma products.
"There are plenty of ways our product could be an adjunct to pharmaceuticals designed to treat a primary physical diagnosis," she states. "SparkRx can be really impactful in pairing our products with pharmaceuticals."
Digital combination therapies have been shown to be quite effective in treating mental health issues and positively influencing patient behavioural.
An app that allows greater access to mental health care when more individuals, including adolescents, need treatment and improves access to mental health treatment when it's scarce can be exceptionally beneficial.
About the interviewee

Jessica Lake is chief science officer at Limbix, where she is responsible for strategic scientific leadership and oversees evidence-based and data-driven input into Limbix's product development and business decisions. She's a cognitive and behavioural scientist by training, having received her PhD in Psychology & Neuroscience from Duke University and completed a translational psychology postdoctoral fellowship at UCLA. She has served as Principal Investigator for Limbix's clinical trials evaluating the safety and effectiveness of SparkRx.
About the author 

Jessica Hagen is a freelance life sciences and health writer and project manager who has worked with medical XR companies, fiction/nonfiction authors, nonprofit and for-profit organisations, and government entities.