Joined up thinking needed for joined up data plans
Digital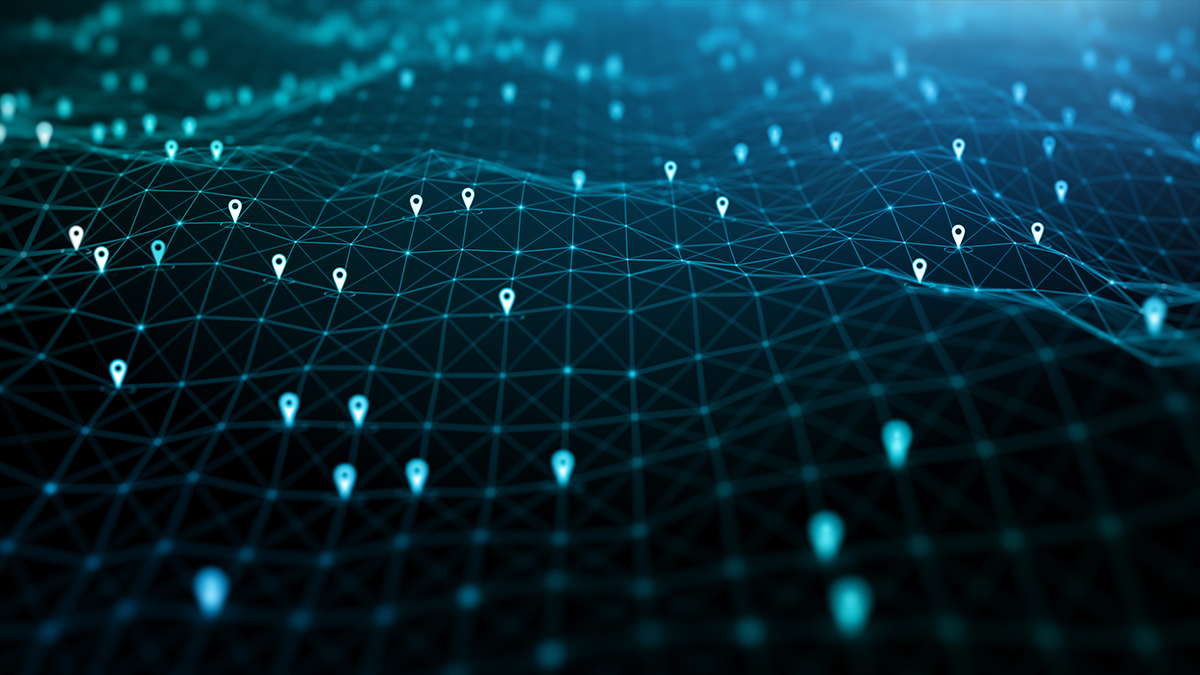 Joined up data could transform the pharmaceutical industry and help create a healthier Europe for decades to come – but the route to change is far from smooth sailing.
Without careful consideration and full stakeholder input, the EU's plans for a connected data system could end up being counterproductive.
That's the view of the European Federation of Pharmaceutical Industries and Associations (EFPIA), which has published a list of recommendations aimed at helping the sector get the most of out of the data it holds.
"If the European Health Data Space (EHDS) and the rules surrounding access to the data are not carefully thought through, with the involvement of all stakeholders, there could be unintended consequences that limit the utility of the data for developing innovative medicines," said the organisation.
Huge potential
The EFPIA Recommendations on a Connected Data System in Europe, published at the end of April, welcomes the proposals, which are part of the European Strategy for Data, to create common data spaces.
Said the authors: "A connected health data ecosystem has the potential to empower more effective and efficient research and development of new treatments and diagnostics. It would also ensure better planning and delivery of patient-centred care through personalised medicine.
"This, combined with value-based healthcare, can result in better allocation of resources and more sustainable healthcare systems."
The value of this approach, which places real-world data in the hands of the right people at the right time, was demonstrated in abundance over the last few years, they went on.
It was, they explained, stakeholders from across the healthcare ecosystem coming together to share insights, whether from clinic, research, or genomics, that changed the course of the COVID-19 pandemic.
Applying the same ethos to healthcare in general, then, could give the drug development sector all the information it needs to contribute to a fitter, healthier Europe.
"For the research-based industry, access to data is critical at every step. From accelerating drug discovery to understanding patients' behaviours and the outcome of treatment, the availability of data is essential to testing hypotheses, identifying trends and assessing proposed treatments," they said, adding that improved access to, and transmission of, health data could "transform the pharmaceutical industry".
"A connected health data ecosystem has the potential to empower more effective and efficient research and development of new treatments and diagnostics. It would also ensure better planning and delivery of patient-centred care through personalised medicine."
Significant challenges
While EHDS is a lofty ambition, bringing it to fruition will not be without its challenges, both practical and regulatory.
As the EFPIA paper points out, health data is currently held in a wide range of repositories, from clinical notes and electronic health records to insurance claims, patient registries, patient-reported outcomes records, and continuous patient monitoring data from apps and wearables.
Unlocking their value, then, requires a high level of interoperability between different IT systems, providers, data sources, and software, all based in different countries with different levels of infrastructure maturity.
"Healthcare system information must be better connected. This will allow stakeholders to use this data for optimising and improving health outcomes," said the paper, adding that interoperability was a "critical enabler of the digital transformation of healthcare in Europe".
Conflicting national laws could be another important barrier to data access and use. Varying interpretations of the General Data Protection Regulation (GDPR), for example, present challenges for clinical development of innovative medicines, said the authors.
"Conflicting interpretations of Article 9 of the GDPR, and the additional limitations on processing of health and genomic data that member states have enacted under this article, cause significant delays in study start-up and patient enrolment.
"Some member states take the position that the only lawful basis for processing health data is when individuals have given their consent for its collection and use. Others… take the position that processing this health data, when necessary for scientific research, is lawful."
EU Data Protection Supervisors, the paper recommends, must reach a common understanding of key GDPR terms if citizens are to enjoy the same rights across the EU.
Practical solutions
The EFPIA paper makes a number of recommendations on how the EU could embrace the full potential of the proposed EHDS.
First, it says that developing a shared understanding of the relevant requirements in digital health is essential, and calls for an EU-wide approach to how data is accessed, pooled, compared and used, while also protecting privacy.
In terms of possible solutions, it points to the use of Federated Data Networks (FDN), in which separate networks share mutual RWD resources.
"In an FDN, data is not moved from its host source, though hybrid models can exist with local and central data hosting. The research question or query moves to where the data is originally hosted, with results aggregated centrally or delivered to the researcher," said the authors.
This, they went on, could unlock the power of data in primary or secondary care settings, in clinical care decision-making, and in research, whilst preserving the privacy of the RWD at a local level.
Common data models (CDM), which standardise the logical infrastructure of software systems to enable interoperability, are also required.
"CDM is essentially a construct, a means to an end to help organise RWD into a common structure, formats, and terminologies across diverse, heterogeneous, and multiple source datasets," said the paper.
"It addresses a central need to be able to curate data for analysis on a contemporaneous and continuous basis (not on a per study basis) or for largescale, geographically diverse, network studies of multiple data sources."
 Joined up approach to joined up data
Ultimately, building a usable EU-wide health data system requires input from all stakeholders, and decisions on FDNs and CDMs should be taken internationally, as a sector.
Because, as the EFPIA says, we all have one goal: using the power of data to improve the health of the citizens of Europe.
About the author
A

manda Barrell is a freelance health and medical education journalist, editor, and copywriter. She has worked on projects for pharma, charities and agencies, and has written extensively for patients, HCPs and the public.