CVS Health and Microsoft alliance: an example of an extended partnership
Digital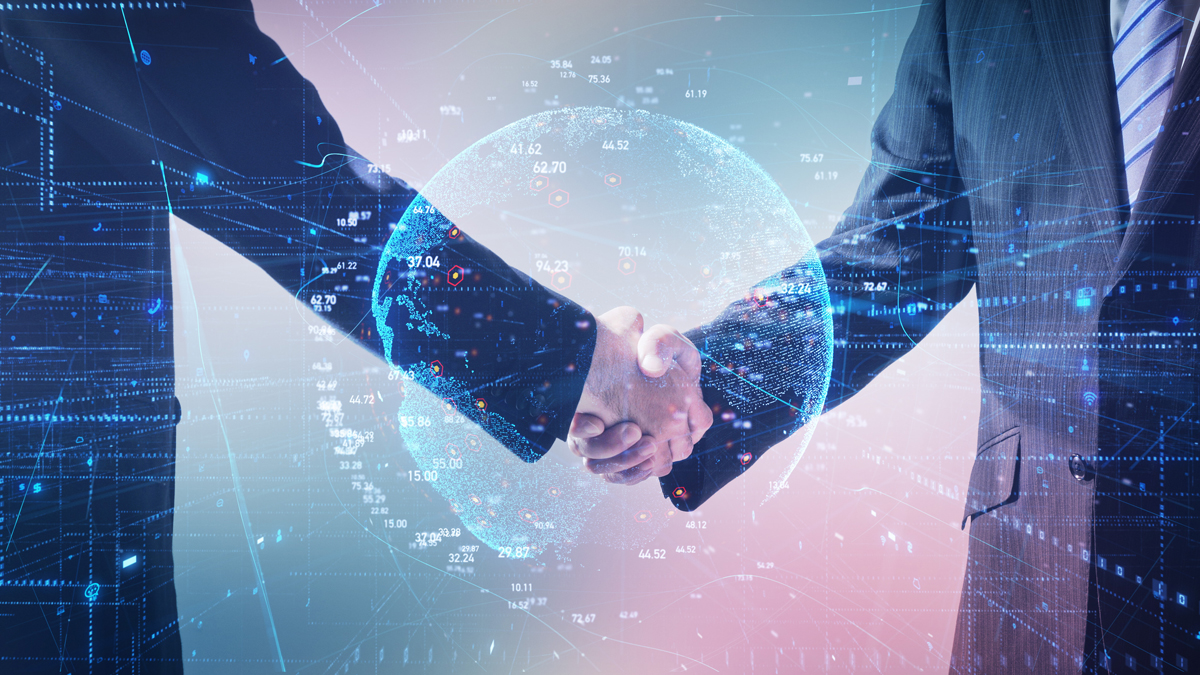 Microsoft and CVS Health have announced a new strategic alliance focusing on personalised care and accelerating digital transformation for the benefit of CVS customers and its employees.
David Rhew, MD, global chief medical officer and VP of healthcare at Microsoft, tells us, "Using Microsoft technology, CVS Health will develop a more agile, digital-first technology foundation."
Digital innovation and implementation have skyrocketed within healthcare due to the need to adapt quickly to the pandemic, and for some companies, such as CVS, expanding partnerships have become necessary for their digital progression.
Boosted by Microsoft's offerings, CVS intends to accelerate its digital approach to provide a more data-driven and personalised experience for its employees and customers.
The partnership will focus on five key areas: customised care, enabling frontline workers, digitalising operations, expanding cloud services, and innovative solutions.
Expanding digital means
CVS plans to improve its omnichannel pharmacy capabilities using Microsoft tools to provide personalised, customised care recommendations for consumers, and data science will be part of the company's strategy using Microsoft's Azure.
The retail giant currently uses Microsoft's machine-learning program and cloud computing service Azure to automate tasks such as digitising paper or fax prescriptions, helping technicians fill those prescriptions more quickly. However, it now plans to expand its use of the service throughout the company for internal purposes and externally to assist its customers in improving their health.
"CVS Health is leveraging Azure as more than just an infrastructure-as-a-service," Rhew notes.
"By taking full advantage of advanced services offered in the cloud, such as Azure Databricks and AI cognitive services, CVS Health is enabling more personalised care and empowering employees with tools to improve productivity and better assist customers."
CVS will also increase its retail loyalty and personalisation programmes using Azure and expand its multi-cloud presence to over 1,500 new and existing business applications as part of its digitisation programme.
In addition to utilising Microsoft's tools for personalised customer care, CVS will focus on its retail employees and administrative personnel to ease their access to information. For example, using Microsoft Teams and Office products to share information and address customers' needs, or respond to common questions.
Under the terms of the partnership, the company will also use Microsoft's HoloLens, its mixed reality smart glasses, though no specifics were provided on its use case within CVS. Dynamics 365 Guides and Remote Assist will be used to simplify complex processes and support CVS employees, consumers, and its ecosystem partners.
Simultaneously, Azure AI and cognitive capabilities will be used to automate administrative processes and reduce waste.
This partnership is quite extensive, includes the implementation of several digital tools offered by Microsoft, and is aimed to support consumers and CVS employees.
However, it is not the first alliance between the two companies.
COVID accelerated coalitions
In 2008, CVS Caremark, a prescription benefit management company, signed on to use Microsoft's HealthVault.
The collaboration focused on consumers and allowed them to use HealthVault to help manage and control their health information.
Consumers could keep track of their prescriptions filled at CVS pharmacy or through Caremark and were able to save copies of their health records and share them with family members, physicians or third parties of their choice.
The 2008 collaboration was on a much smaller scale compared to their current partnership.
The pandemic compelled many companies to establish or expand partnerships due to the increased need for digital tools, and CVS was one of those companies.
Companies like Microsoft that hold a vast digital technology portfolio have flourished during this digital acceleration, while businesses outside of tech are seeking some company's digital tools to help them adjust to the current climate.
In addition to CVS Caremark, CVS Health owns CVS Pharmacy, a retail pharmacy chain, and Aetna, a large health insurance provider.
With CVS' tens of millions of customers and health plan enrollees, the amount of data collected and the necessity to move to a more digital model to utilise that data for better consumer health outcomes warrants an extended partnership with a tech company who can help sort that data.
An Economist Intelligence Unit study that Microsoft recently commissioned noted the necessity for increased digital transformation.
Analysis was done across eight industries and focused on "the lasting changes brought about by pandemic-driven waves of digital transformation."
The research revealed, "60% of respondents said public health and welfare is the top positive societal impact of digital transformation."
In other words, organisations have increased digital transformation initiatives and are starting to rely heavily on digital tools.
Collaborations have become the only way for some companies to show business resilience during this digital acceleration.
An established partnership allowed CVS and Microsoft to help adjust to the new digital era brought on by the pandemic, and the extensiveness of this collaboration may be a sign of the times we're in.
The idea of utilising each other's portfolios to exchange innovations is taking flight within the business world, including pharma.
Previously uncommon collaborations or less expansive partnerships have started to form between companies, especially as digital transformation has become a fundamental necessity for business resilience.
The extended partnership between CVS Health and Microsoft is just one example of how companies are finding value in each other's offerings.
Many of the digital implementations in healthcare and beyond will remain long after the pandemic eases, but the positive outcomes that can arise from digital transformation and partnerships are just beginning.
About the author

Jessica Hagen is a freelance life sciences and health writer and project manager who has worked with VR health companies, fiction/nonfiction authors, nonprofit and for-profit organisations, and government entities.