Are Apple's healthcare ambitions too broad?
Digital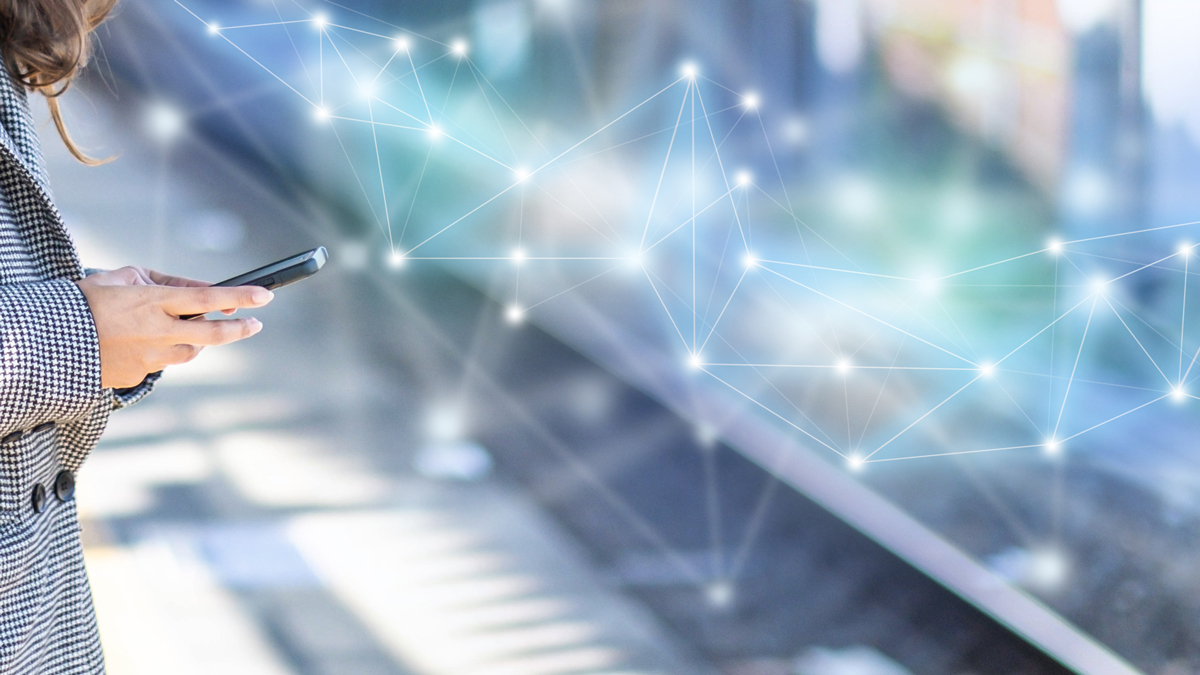 Apple pledged to make a giant impact in the healthcare industry, but Susan Lang, founder and CEO of XIL Health, says its focus on changing healthcare as a whole is an issue. 
Total healthcare spending in the US increased substantially in 2020 and accounted for 19.7% of the nation's gross domestic product.
Before the pandemic, digital transformation within the health industry was progressing, but COVID accelerated digital adoption in almost every sector.
Large tech companies, such as Apple, Amazon, Alphabet (Google), and Microsoft, who were already manoeuvring into the industry, were embraced quickly after COVID thanks to their expertise in data analytics and massive computing power.
Lang says it's not surprising that big tech decided to enter the health industry even before the pandemic.
"If you think about healthcare in the United States, the sector is a $4.1 trillion (£3.0 trillion) industry. If you compare that to economies in the world, the healthcare sector in the US is the fourth-largest economy in the world," she states.
"You can see why these really large companies that have been around for many years that are looking for growth have to look at this sector. Because it's just so huge."
However, Lang says it will take a lot of work for these tech giants to learn the industry's complexities to impact patients' lives substantially.
Apple and health
Apple broadcast its ambitions to shift its focus to healthcare before COVID commenced.
In 2019, Apple CEO Tim Cook said, "I believe if you zoom out into the future, and you look back, and you ask the question, 'What was Apple's greatest contribution to mankind?' it will be about health."
The company recast its existing technology to offer more health-centric products while highlighting its goal of putting healthcare back into the hands of patients.
The ECG app on Apple's Watch received FDA clearance in 2020 for detecting atrial fibrillation (AFib) with a high heart rate – two years after it received de novo clearance for its first version of the ECG.
Apple's Health app allows users to store their healthcare records on their iPhones and share their information with whomever they choose.
The company says its app permits users to aggregate their health records from multiple institutions alongside their patient-generated data.
Public perception
The amount of data collected directly from the public via Apple's iPhone and Watch is enormous.
The ECG readings collected through the Apple Watch are digital biomarkers, and the quantity of data generated by these digital biomarkers is staggering.
Apple holds the largest share of sales in the wearables industry. Even though Apple Watch sales have fallen in the last year, the number is still in the tens of millions.
The health data collected from the ECG app can produce valuable datasets, which can improve the scope of analysis on a large scale by showing patterns in the data.
One difficulty with Apple aiming to overhaul the healthcare system through their ECG and Health apps is a lot of consumers don't trust big tech, so not every user is readily inputting all their health information into these devices.
Although tech companies declare their platforms are patient-centric, patients not trusting what companies do with their data inevitably causes difficulties in the company's ambitions to revamp the healthcare industry.
Apple collects users' data but notes that its Health app in return provides trend analyses that help users better understand changes to their health.
Lang says a considerable problem with this model is that even with access to information "people just don't do the right thing in healthcare."
"If [people] did the right thing, we wouldn't have obesity, heart disease, and diabetes, which all stem from lifestyle. Just by educating consumers, it doesn't mean they'll actually [make changes]."
She notes that much of the reason people cannot manage their health optimally is not that they don't have the information to do so. It's because there is a lot more going on in their lives than fully immersing themselves in their healthcare.
Lang says she doesn't want to underestimate anybody, including Apple, but she's incredibly sceptical that one player will revolutionise all of healthcare.
Amending rethinking healthcare
Alongside Apple, other tech companies are working their way into the industry.
Lang says some of them are moving in the right direction by picking an issue and focusing on solving it instead of attempting to make an overall change in the entire system.
For example, Amazon and Walmart are not disrupting the market with their prescription programmes, but rather focusing on the issue of prescription disruption and catching the wave of what's already happening in the market – people moving to cash pay for prescriptions.
"We will continue to see more technology in healthcare, and there are a lot of ways we can leverage technology," Lang states.
"But if you're in tech, you deal with a lot of young people who may not be connected to the hospital system or the healthcare system."
Combining a company's tech team with people from the industry, patient advocacy groups, caregivers, or people who know what it's like to work on the frontline benefits companies and patients.
Lang says focusing on one aspect of healthcare that's lacking then collaborating with an industry insider can create something wholly different than what's currently available.
Doing so can have a larger impact on the healthcare sector while boosting credibility and trust from users.
"If you only do tech, and you only do care, I don't think you'll ever get the innovation breakthroughs that you [or patients] need," Lang says.
About the interviewee
With over 20 years of experience in the pharmaceutical industry, Susan Lang is an entrepreneurial CEO leading the way for change and innovation in the healthcare industry. She is a former C-suite executive at Express Scripts and was the CSO at Blink Health. Lang founded XIL Health, an Inc. 5000, woman-led strategic analytics and technology company advising top players in the healthcare industry and providing them with real-time data tools to minimise their losses in the high-stakes drug negotiation process.
About the author 

Jessica Hagen is a freelance life sciences and health writer and project manager who has worked with VR health companies, fiction/nonfiction authors, nonprofit and for-profit organisations, and government entities.