Finding a cure: Getting the best Brexit deal for Britain's life sciences

Debates & Insight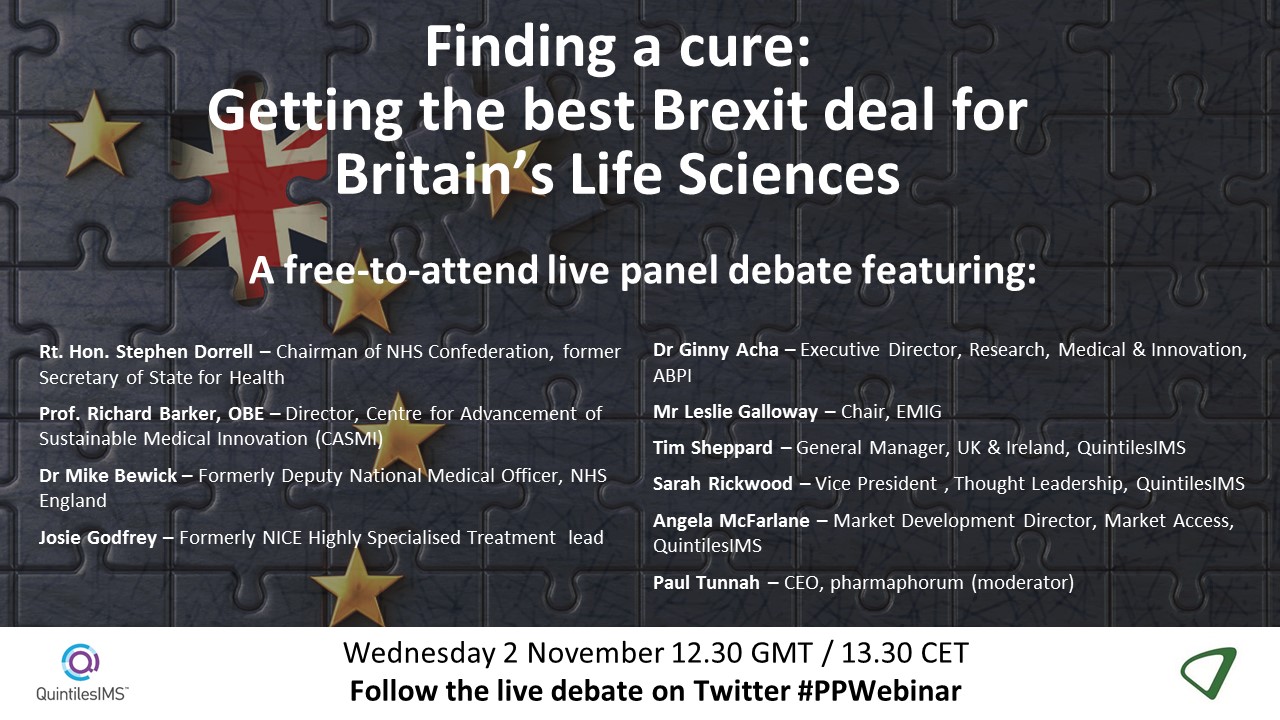 Four months have now elapsed since the UK voted to leave the EU. The wholesale changes to the UK landscape created by this result have led to a number of potential Brexit scenarios emerging – primarily falling into two approaches, a 'hard' Brexit – with the UK fully severing ties with the EU and a 'soft' Brexit, wherein some form of membership of the EU single market will be retained.
pharmaphorum, working with QuintilesIMS, presents the second in our exclusive Brexit debate series – this time looking at the different potential paths emerging for the UK's exit and what these scenarios could potentially mean for life sciences.
The webinar's live broadcast (Nov 2nd 2016) coincided with the national press release of Finding a Cure: Getting the Best Brexit Deal for UK Life Sciences a market briefing report written by the Rt Hon Stephen Dorrell, former secretary of state for health and current chair of the NHS Confederation. The report features exclusive insights from QuintilesIMS UK Market Prognosis 2020 and interviews with industry and city experts.
The debate features a fantastic senior panel of NHS and Industry experts including: (List) who will cover topics including:
Hon. Stephen Dorrell, Chairman of NHS Confederation, former Secretary of State for Health and Chairman of the Health Select Committee
Dr Mike Bewick, Professor Mike Bewick, former Deputy National Medical Director NHS England
Josie Godfrey, Formerly NICE Highly Specialised Treatment (HST) Lead
Dr Ginny Accha, Executive Director – Research, Medical & Innovation, ABPI
Leslie Galloway, Chairman, Ethical Medicines Industry Group (EMIG)
Paul Tunnah, CEO, pharmaphorum (moderator)
Sarah Rickwood, VP NEMEA, Thought Leadership, QuintilesIMS
Tim Sheppard, General Manager, UK and Ireland, QuintilesIMS
Angela McFarlane Market Development Director, QuintilesIMS
This exclusive interactive debate has the panel discussing topics including:
The significance of the life sciences in the UK economy and what this means looking ahead
An analysis of hard and soft Brexit scenarios for clinical research, medicines regulation and new product uptake and launch sequence
Highlights from the UK Market Prognosis 2020 – including an assessment of the impact of Brexit on the appeal of the UK for global pharma
Participants: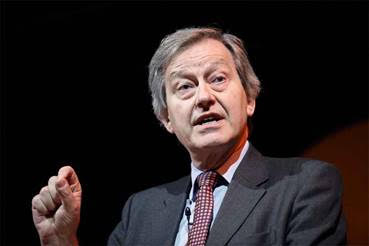 Rt Hon. Stephen Dorrell, Chairman of NHS Confederation, former Secretary of State for Health and Chairman of the Health Select Committee
Rt Hon. Stephen Dorrell, has been Chairman of NHS Confederation since October 2015. He is now also Chairman of LaingBuisson. Stephen was a Conservative Member of Parliament from 1979 to 2015 and during that time his roles included Minister in the Treasury, Secretary of State at the Department of National Heritage and Secretary of State for Health. He became the first elected Chair of the Health Select Committee in 2010.  He served as Co-chairman of the Conservative Party Public Service Policy Review. Stephen is graduate of Oxford University.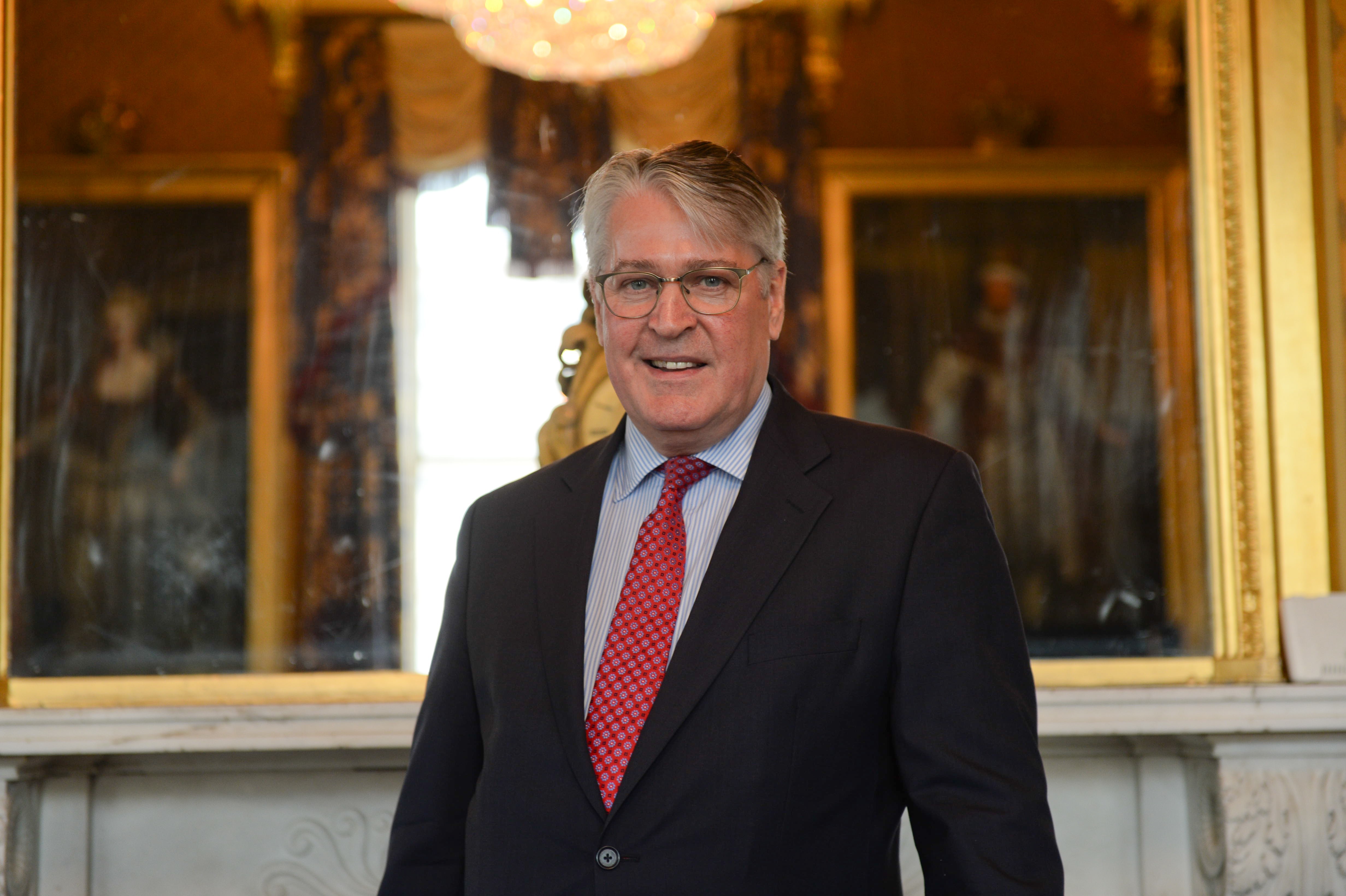 Leslie Galloway, Chairman, Ethical Medicines Industry Group (EMIG)
Leslie built a successful career over 40 years in senior management roles in both the pharmaceutical and medical device industries, culminating in the successful turnaround of a pharmaceutical business.
He was elected EMIG Chairman in 2005 and has been instrumental in the metamorphosis of EMIG from being a business/networking group to the influential trade association it is today. In 2005, EMIG began with 17 Member Companies and today, has 250+, of which, 90% choose to be represented only by EMIG. Consequently, EMIG represents 40%-50% of UK branded medicines.
In July 2014, Leslie was elected VP, European Confederation of Pharmaceutical Entrepreneurs (EUCOPE). He was Vice Chairman of the NICE Project Development Group for Local Formularies Good Practice Guidance, a member of the NICE Medicines Optimisation Guidance Development Group and was recently appointed as an Expert Adviser to the NICE Centre for Clinical Practice.
He is currently a member of the Accelerated Access Reference Group and was a member of the Cancer Drugs Fund Working Group.

Dr Mike Bewick, Founder iQ4U Consulting and former Deputy National Medical Director, NHS England and Senior Medical Advisor to FTI Consulting, UK
Mike Bewick is an experienced clinician, having worked in both acute and primary care, and was a Principal in Cumbria for over 20 years.  He was previously Deputy Medical Director for NHS England with a special interest in revalidation and specialised commissioning.
Mike initially trained in medical oncology, then became a GP, before taking the senior role with NHS England. As medical director of Cumbria Primary Care Trust he led an integrated care model that was based on that of the California based innovator Kaiser Permanente.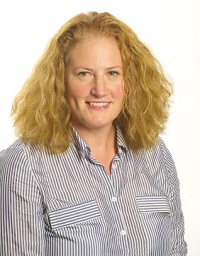 Dr Virgina (Ginny) Acha, Executive Director Research, Medical and Innovation, ABPI

Dr Acha has responsibility for driving the agenda for innovation in the UK.
She previously worked for Amgen as Director, Global Regulatory and R&D Policy – Europe, Middle East and Africa. She holds the chair for the Pharmacovigilance working group in the IFPMA Bio therapeutics Committee, and until recently was the Vice-Chair for the European Biopharmaceutical Enterprises (EBE) Biosimilars Task Force and the lead for the EFPIA Regulatory Network supporting Turkey.
Previously, she spent nearly five years at Pfizer working on policy development and engagement in a number of domains, including science, innovation and access and choice in healthcare.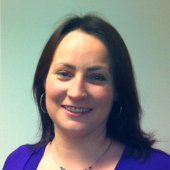 Josie Godfrey, formerly Associate Director at NICE

Josie Godfrey was previously Associate Director at NICE with responsibility for the new Highly Specialised Technologies programme.  She led work to establish programmes which made recommendation to the NHS in England about the use of new highly specialised technologies.
Before joining NICE, Josie led work to establish the new Advisory Group for National Specialised Services (AGNSS) She developed a decision-making framework to support AGNSS in making these recommendations and developed the process for considering highly specialised services, drugs and technologies.
Josie has worked in health policy development and implementation for the NHS in England and national and local government.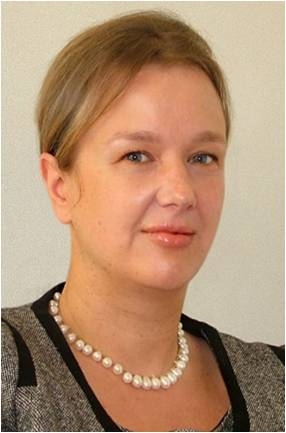 Sarah Rickwood, Director, Thought Leadership, QuintilesIMS

Sarah Rickwood has 20 years' experience as a consultant to the pharmaceutical industry, having worked in Accenture's pharmaceutical strategy practice prior to joining QuintilesIMS. She has an extremely wide experience of international pharmaceutical industry issues, having worked most of the world's leading pharmaceutical companies on issues in the US, Europe, Japan, and leading emerging markets.
In her time with QuintilesIMS, Sarah has played a key role in developing the Launch Excellence Thought Leadership and the company's Launch Excellence thought leadership studies and Launch Readiness offerings which provide QuintilesIMS pharmaceutical clients with comprehensive and critical guidance during the crucial pre-launch and launch periods for their key brands. In this capacity she has advised companies on the launch of current and potential blockbusters in many therapy areas and countries.
As the Director of Thought Leadership for the European Business Units, Sarah manages a highly productive team that delivers over 100 client presentations a year, and develops new thought leadership on critical topics such as launch, biosimilars, commercial analytics, healthcare system changes, blockbusters, the top 10 company of the future and uptake and access of innovative medicines. Sarah holds a degree in biochemistry from Oxford University.

Tim Sheppard, General Manager, UK & Ireland, QuintilesIMS
Tim Sheppard is General Manager of QuintilesIMS (Previously IMS Health), one of the world's largest Healthcare data companies, in the UK alone processing over 1.4 billion annual patient transactions. The company is focused on supporting Pharmaceutical and Health organizations with real world evidence, market insights and research.
Prior to QuintilesIMS, Tim led Unipart's Healthcare practice working with hospitals to make process improvements and efficiencies by empowering clinical teams.  Tim has also held a number of senior roles within the information technology industry with a focus on healthcare. At Dell, he ran the Public Sector team, responsible for a large healthcare practice and significant education and local government businesses.  Tim joined Dell as part of its acquisition of Perot Systems in 2010 – at the time the world's largest healthcare technology services company – where he led the UK and European healthcare teams. In his early career, he worked in humanitarian and consultancy roles in Greece, Bosnia, Croatia, Hungary, Kenya and Rwanda.

Paul Tunnah, CEO, pharmaphorum (moderator)
Paul Tunnah is CEO and Founder of pharmaphorum media, which facilitates productive engagement for pharma, bringing healthcare together to drive medical innovation. It combines industry-leading content and social media engagement services with the globally recognised news, information and insight portal pharmaphorum.com, working with pharmaceutical companies, service providers and broader healthcare organisations to help communicate their thought leadership and connect them with relevant stakeholders.
* When you click to register for this webinar you will be taken to a website run by BrightTalk who host the webinar and gather your registration data.
This data may then be passed to pharmaphorum media limited, and in turn passed to the company(ies) we are partnering with to bring you the webinar. This data may be used by us and them for occasional marketing purposes. It will not be shared with any further third parties.
By clicking to register for this webinar you give consent for any data you provide to be used in this way.
If at any point you no longer wish to be contacted based on the information you provide during the registration for this webinar, please send an email to info@pharmaphorum.com requesting that your information is deleted in accordance with the General Data Protection Regulation.