Synthetic control arms in clinical trials: Making it happen

Webinars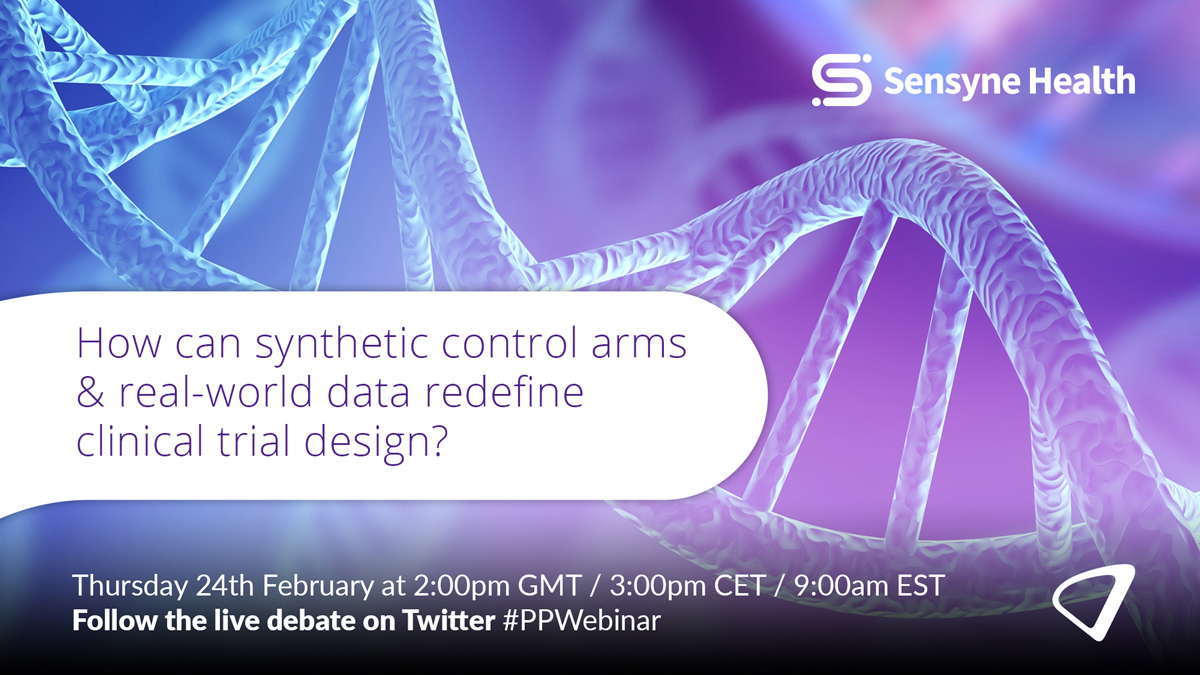 Across the industry, pharma companies are turning to AI and real-world data to address many of the challenges of running clinical trials. But what does it take to implement these innovations? 
Can the combined potential of new AI technologies and real-world patient data hold the key to overcoming the challenges in clinical trial design that have historically led to trial failure?
Join us on Thursday 24th February at 2:00 pm GMT / 3:00 pm CET / 9 am EST as experts discuss the application of synthetic control arms (SCAs), a new way of approaching clinical trials that uses real-world data to reduce the number of trial participants, eliminate delays, and lower costs.
This webinar will also explore:
Designing and generating a synthetic control arm
Evaluating and selecting data sources
Challenges of using real-world data and how to overcome them
Attendees will learn more about how an SCA was used at the design and execution phases in a recent study of new treatments for relapsed or refractory diffuse large B-cell lymphoma (R/R DLBCL) and will also receive an eBook 'How to harness the potential of AI and real-world data for clinical research'.
About the panel

David Clifton is professor of clinical machine learning in the Department of Engineering Science of the University of Oxford. He is also a research fellow of the Royal Academy of Engineering and a fellow of the Alan Turing Institute. His research focuses on the development of big data machine learning for tracking the health of complex systems. His previous research resulted in patented systems for jet engine health monitoring, used with the engines of the Airbus A380, the Boeing 787 "Dreamliner" and the Eurofighter Typhoon. Since 2008, he has translated his work into the biomedical context for healthcare applications. He has worked on Visensia, the world's first FDA-approved multivariate patient monitoring system, and the SEND system, which is now used to monitor 20,000 patients each month in the NHS. His research has been commercialised via Sensyne Health, Biobeats, OBS Medical, Oxehealth and Medyc, in addition to collaboration with multinational industrial bodies.

Mark Winderlich PhD MSc, head of U.S. R&D, MorphoSys Inc is a curious and unrelenting scientist with more than eleven years of comprehensive experience in clinical and preclinical drug development, Mark has a passion for building and leading diverse and cohesive teams with the goal of bringing new medicines to patients, making a difference in their lives. He has carried a drug candidate continuously from early preclinical development throughout to market authorisation with an innovative application strategy, including a novel and innovative real-world data approach. Mark holds a PhD in biomedicine, and an MSc in biostatistics.

Martin Gouldstone, chief business officer, Sensyne Health is a 30-year life-sciences veteran in business development and corporate finance with deep experience in sourcing and closing major strategic collaborations in both the digital health and pharmaceutical industries. He joined Sensyne from Syneos where he was global SVP capital solutions at Syneos One and has held senior positions at BenevolentAI, as chief business officer, BDO as head of life sciences in the UK, Results Healthcare, as a partner and co-lead of its healthcare practice and Quintiles where Martin led M&A in Europe.

Jonah Comstock editor in chief pharmaphorum (moderator) is a veteran digital health journalist, Jonah was an early hire at MobiHealthNews and most recently led editorial efforts at HIMSS Media
* When you click to register for this webinar you will be taken to a website run by BrightTalk who host the webinar and gather your registration data.
This data may then be passed to pharmaphorum media limited, and in turn passed to the company(ies) we are partnering with to bring you the webinar. This data may be used by us and them for occasional marketing purposes. It will not be shared with any further third parties.
By clicking to register for this webinar you give consent for any data you provide to be used in this way.
If at any point you no longer wish to be contacted based on the information you provide during the registration for this webinar, please send an email to info@pharmaphorum.com requesting that your information is deleted in accordance with the General Data Protection Regulation.