Is your digital communication strategy up to par?

Webinars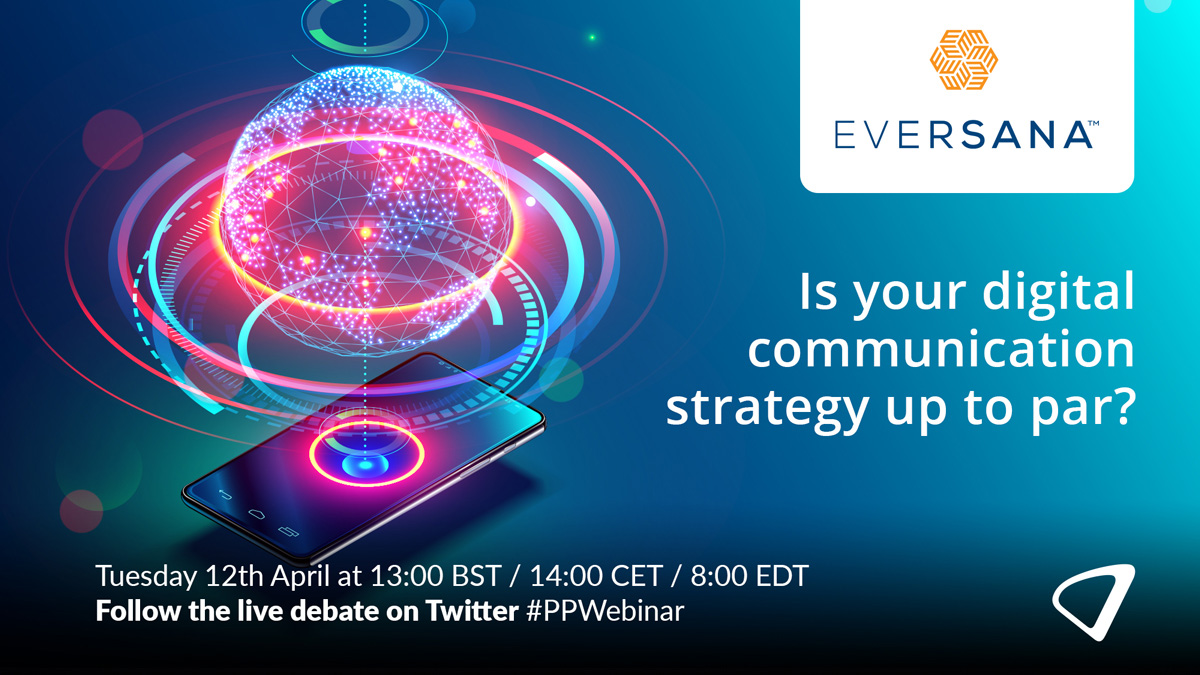 Whether you're a large pharma company or a small, emerging one, communication is key. Success or failure hinges on communicating the advantages of your offerings to both prescribing providers and patients. In today's competitive global market, pharmaceutical companies cannot afford to waste time or resources on strategies that do not fit patient needs or generate scripts. Interconnectivity between all stakeholders and a 360° view of everything that touches the patient are essential when mapping each patient's and HCP's unique and differentiated journey. But how do you ensure you are making the right connections and ensuring all key stakeholders have access to tailored education around treatments?
Join us on Tuesday 12th April at 13:00 BST / 14:00 CET / 8:00 am EDT as panelists lay out how a better approach to communication can lead to improved patient outcomes, preventing drop-off rates, better predicting product forecasts, increasing script volume, integrating localised digital strategy, and making the right connections between stakeholders. This webinar will also explore:
What's next for digital healthcare communications
Large pharma vs small pharma: differences in digital strategy
Reaching stakeholders through geographical and cultural differences
Attendees will leave with a better understanding of digital healthcare communication and some best practices for using those insights to improve their own strategies. About the panel

Florent Edouard is the global head of commercial excellence at Grünenthal Group, a pharmaceutical company headquartered in Germany and specialised in pain.Coming from AstraZeneca where he led multiple commercial functions including four years in charge of the AZ Respiratory and GI franchise in Japan, he joined Grünenthal in 2017 to drive the company's commercial transformation, from launch excellence to field team impact, through analytics uplift as well as platform and capability build across affiliates. He is enthusiastic about what he refers to as the "complete revolution" being experienced by healthcare, which will usher in new treatments, new technologies and new mindsets and values. Florent has served in various roles within the healthcare industry for almost 20 years and is MIT-certified in digital marketing analytics and digital business strategy.

Amy Hutnik is general manager, agency, advisory and evidence services at EVERSANA. Amy's 25+ years in marketing and strategy span consumer and healthcare markets and leverage deep industry knowledge to engage teams and clients, and streamline the process of managing commercialisation resources for maximum impact.​ Prior to joining EVERSANA, Amy was chief marketing officer for WCG, leading efforts in positioning, thought leadership, sales enablement, and lead generation for the clinical trials services company, targeting CROs, sponsors, sites and patients within the complex clinical trials ecosystem.​

Mark Mulder is vice president, commercial, Europe, at EVERSANA. Mark has developed the commercial strategy and leading market access, marketing and multi-channel sales teams at launch for a German biotech company, CO.DON AG, a specialised leader in cell therapies. He launched seven new brands in different therapeutics areas, most of them in the main EU5 countries while working at Bayer.

Jonah Comstock, editor in chief pharmaphorum (moderator), is a veteran digital health journalist, Jonah was an early hire at MobiHealthNews and most recently led editorial efforts at HIMSS Media.