How new data capabilities can supercharge clinical research

Webinars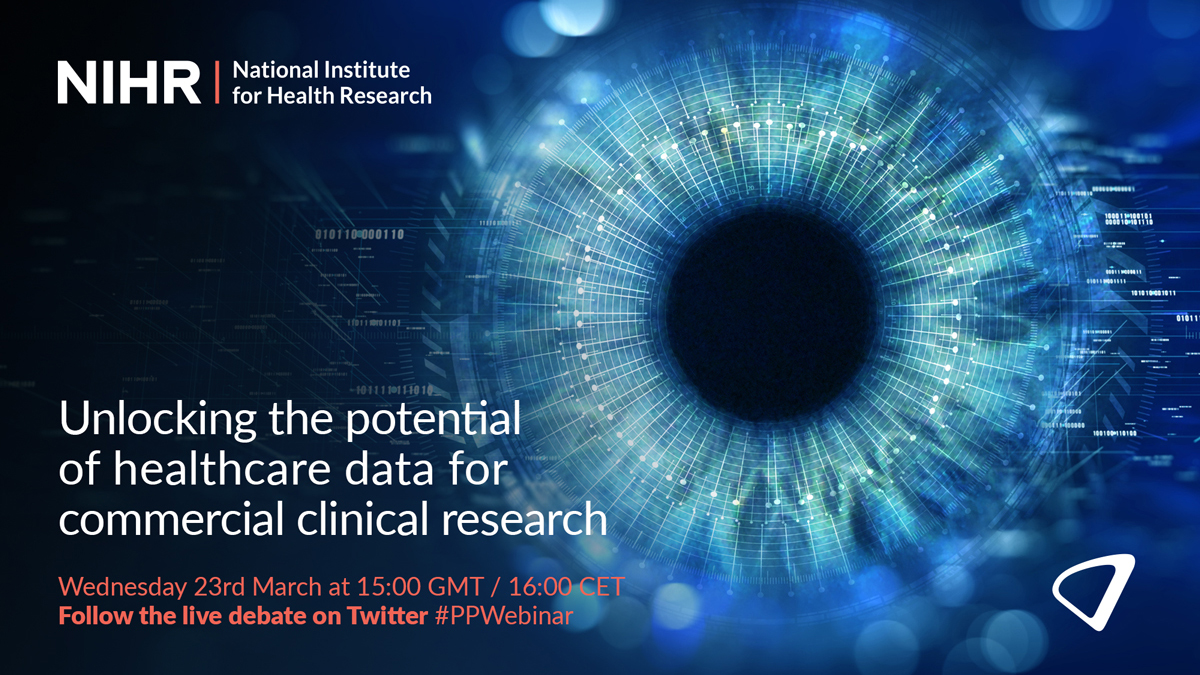 The UK's health research data capabilities are rapidly evolving. For example, during the height of the pandemic, NIHR's integrated health research system was able to compare  COVID-19 hospital caseloads to COVID-19 research activity in real time. This enabled rapid recruitment to multiple COVID-19 clinical trials throughout England/UK. 
In a post-pandemic world, how can we use insights gained from healthcare and research activity data to inform commercial research planning and placement decisions? Can data help us to identify where there is high clinical need and/or research low engagement?
This pharmaphorum webinar, held in association with the National Institute for Health Research (NIHR), will be held Wednesday 23rd March at 15:00 GMT / 16:00 CET.
In this webinar, speakers from the NIHR and Roche will discuss what data is available to life science companies and CROs, how it's currently being used for research planning and placement, and what more could be done with that data. They'll also look at what culture and process changes will be required to make sure this data can be readily translated into insights to improve commercial research delivery.
Focus
The webinar will cover:
What new kinds of data is available to commercial researchers
How this data can help with research planning, recruitment, and engagement
What it will take to change cultures and workflows to use this data
About the panel

Caroline Wroe is a consultant nephrologist at Newcastle upon Tyne Hospitals NHS Foundation Trust & clinical director of the NIHR North East and North Cumbria Local Clinical Research Network. As clinical director of the CRN North East and North Cumbria Caroline leads a team working with colleagues across 30 clinical specialties, primary care, public health and social care to co-ordinate and facilitate research study delivery across the North East of England. She supports the wider NIHR under-served Programme Board across the UK to improve research accessibility for participants at site level and has experience using population data to develop bespoke regional funding calls to meet patient needs.

Stephen Lock is head of business intelligence at NIHR Clinical Research Network. Stephen Lock is an improvement expert with twenty years experience in the healthcare and IT industries. Over the last ten years, working in research networks, he has developed many innovative and award winning ways of delivering clinical research to patients, including a pioneering use of social media marketing to help enroll patients into studies. Currently working as Head of Business Intelligence for NIHR CRN CC, where he has a national role in reporting and analysing research activity, Stephen is also a graduate of the global Innovating Health for Tomorrow Programme run through INSEAD Paris.

Ed Merivale is therapy relationship manager, oncology at Roche. Ed has worked in clinical operations at Roche for 15 years, supporting the delivery and strategy for Roche's oncology portfolio. Over the last 18 months he has focused on transforming Roche's culture, processes and collaborations to improve diversity and the experience of patients who take part in our trials

Eloise McLennan is the editor for pharmaphorum's Deep Dive magazine. She has been a journalist and editor in the healthcare field for more than five years and has worked at several leading publications in the UK. (moderator)
* When you click to register for this webinar you will be taken to a website run by BrightTalk who host the webinar and gather your registration data.
This data may then be passed to pharmaphorum media limited, and in turn passed to the company(ies) we are partnering with to bring you the webinar. This data may be used by us and them for occasional marketing purposes. It will not be shared with any further third parties.
By clicking to register for this webinar you give consent for any data you provide to be used in this way.
If at any point you no longer wish to be contacted based on the information you provide during the registration for this webinar, please send an email to info@pharmaphorum.com requesting that your information is deleted in accordance with the General Data Protection Regulation.