When biotech meets reality TV - Starton Therapeutics faces the Unicorn Hunters
Views & Analysis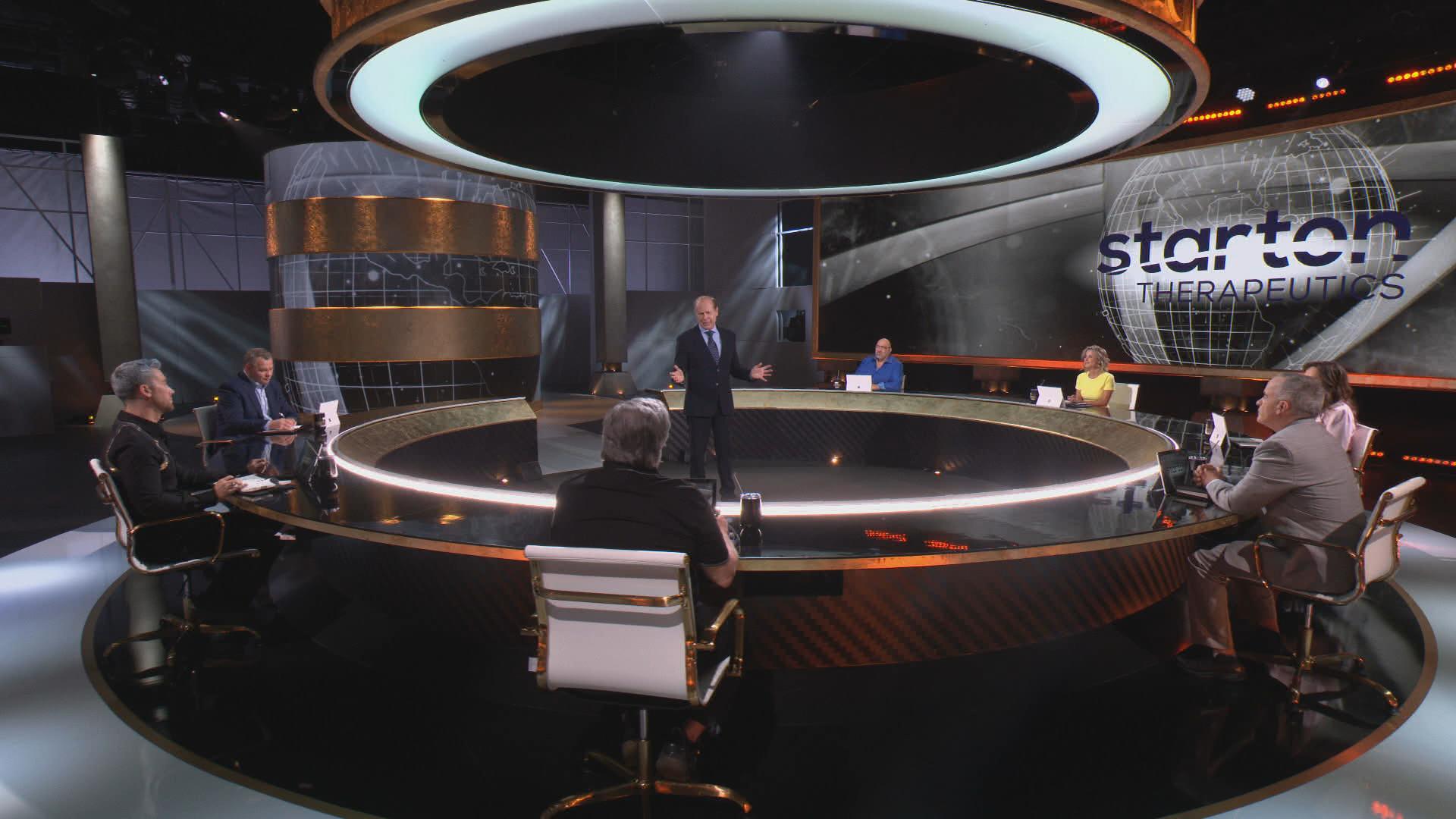 Starton Therapeutics is bypassing the traditional venture capital route to raise money for its transdermal delivery technology that delivers medicine through the skin. pharmaphorum hears why the company decided to appear on a new reality investment show.
A big clock times a 60 second countdown as biotech CEO Pedro Lichtinger delivers an elevator pitch to a panel of investors.
But with bright lights and cameras rolling, this is not your typical investment meeting.
Starton Therapeutics is the first biotech to appear on Unicorn Hunters, a new reality TV show where members of the public are invited to invest alongside a panel of famous entrepreneurs to find the next "unicorn".
In a similar format to "Dragon's Den" Lichtinger is pitching for $20-30m to fund Starton's transdermal technology for increased efficacy of approved drugs. The company's lead product is STAR-LLD, a once-weekly transdermal and continuous subcutaneous formulation of lenalidomide for chronic lymphocytic leukemia (CLL) and multiple myeloma (MM), two of the most common blood cancers in the US.
STAR-LLD uses continuous delivery technology to avoid the cycle of high and low drug levels caused by oral administration and is expected to increase efficacy with fewer side effects. The company's other main product, STASR-OLZ is a once-weekly transdermal olanzapine for chemotherapy induced nausea and vomiting (CINV). The clinical-stage company is preparing for its STAR-LLD Phase 1 clinical studies and STAR-OLZ Phase 2 clinical studies, both planned for the fourth quarter of this year.
"Many oncology products have horrendous side effects and have to be delivered orally and are very aggressive to the GI tract," Lichtinger tells pharmaphorum. "We think that we can develop new transdermal products that will  expand the use of existing, highly successful products and provide a better quality of life for the patient."
Keeping control
Reality TV may seem an unorthodox choice for a life science company but since its inception, Starton Therapeutics has bypassed investments from institutional investors and venture capitalists.
"The number one reason why we did this is because we didn't want to lose control," says Lichtinger. "The venture capital firms give you money, but they want to control the company, either by the amount of money that they invest or with preferred shares. We didn't want to lose control of our company."
Secondly, Starton wanted to avoid dilution or conflict over "artificial timelines" imposed by VC firms. "A high proportion of founders and CEOs are expelled from the company. Why? Because they do not agree with the timelines such as 'You've got to get out in five or seven years,' We did not want this conflict and we did not want the dilution it brings to founders, like myself and to my initial shareholders that trusted in us."
Before appearing on Unicorn Hunters, the biotech had already raised $27m from 250 individual investors, half of who were repeat investors at all stages of valuations.
However, in February 2020 as Starton moved into more advanced, larger trials, Lichtinger realised the company needed more money. "It was clear to me that the 250 investors in our universe of investors would not be able to fund $20m and $50m at an idea. I was looking for a way of expanding my reach."
As a concept, the Unicorn Hunters show is aiming to democratise access to investment. At the end of each episode, viewers are invited to invest in the featured company by registering online.
"Most accredited investors are not able to enter into venture capital pre-IPO and they only see these companies when they are already public," says Lichtinger. "There's no question that individuals want to participate, and I think Unicorn Hunters provides that opportunity at an early stage."
The show is also championing investment to historically marginalised entrepreneurs such as women, minorities, and LGBTQ, who typically receive significantly less funding. A recent report by Crunchbase showed that Black and Latinx founders received only 2.6% of the total $87.3 billion in funding that went to founders in 2020.
Investor confidence
Fortunately for Starton, it received backing from some of the "Circle of Money" panellists which include Steve Wozniak, co-founder of Apple, and Moe Vela, attorney, entrepreneur, and the former director of administration to US president Joe Biden.
For Vela, Starton's mission particularly resonated due to a family member's experience of cancer. "It's personal to me as I lost my sister to cancer and as you see in the episode, I was emotional," Vela told pharmaphorum.
He was also encouraged by the CEO's track record in the life sciences industry. Prior to founding Starton, Lichtinger was the European president of Pfizer and has managed hundreds of clinical development programmes during his 30 year career in pharma.
"When I decide whether I am going to invest, I look to see how passionate the people involved are. I am a people investor. I sit there and gauge my sense of confidence in that person's ability to not just lead and innovate, but also, their commitment to creating new solutions and impacting people's lives. That is what Starton represented to me; it's going to impact a lot of lives."
As the show prepares for a new season, Vela is hopeful that more pharma and biotech companies will apply to be part of this "enrichtainment" movement.
"I would say that if you're a biotech and biopharma company, this is a cheaper, easier, more exciting, more invigorating way to reach many more people as potential investors on a global scale. If companies are raising capital, they are going to have to spend money to raise capital.
"The beauty with our show is you're able to reach a lot more people, a lot sooner and in a genre or format or platform that is very nicely received by potential investors around the world."