Transforming healthcare through sustainable and resilient data infrastructure
Healthcare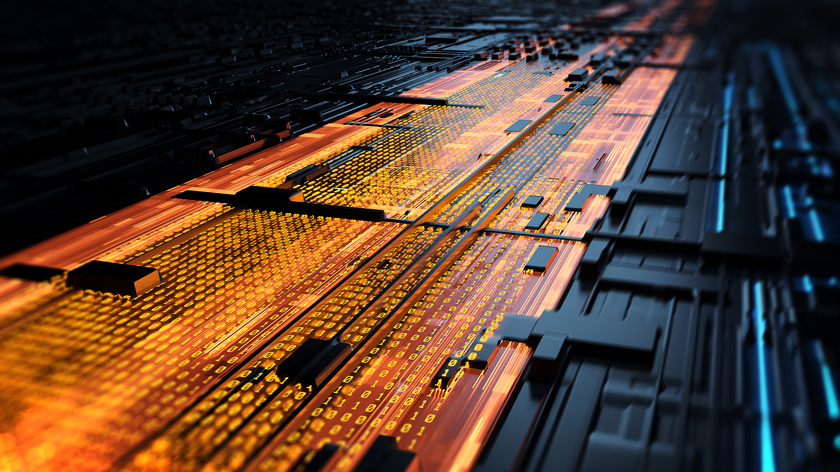 In the past two decades, global spending on health has doubled. Yet, optimal healthcare remains out of reach for most of the world as many countries continue to struggle with the burden of disease, growing complexity of healthcare, and persistence of health disparities.
The problem is not a lack of innovation. Advancements in technology and medicine have made it possible to improve nearly every aspect of care by analysing vast amounts of data, uncovering insights into each person's disease and experiences, and using these insights to tailor care to the individual. For example, AI-enabled imaging techniques can help doctors detect diseases earlier and more accurately. Genomic profiling has made it possible to diagnose and treat patients with far greater precision. Wearables and digital health technologies are empowering patients to manage and monitor their health outside of a traditional clinical setting. At Roche, we call this personalised healthcare.
The challenge is integrating these advancements into healthcare ecosystems – meaning the relationships between all the stakeholders involved in healthcare delivery – when these ecosystems are historically built around compartmentalised, one-size-fits-all models of care.
I see daily how healthcare ecosystems around the world are working to integrate all elements of care into a seamless experience for people. Often, the initial focus is on participating in the data revolution by expanding genomic sequencing capacity, implementing electronic health records (EHRs), and so on.
However, though the growing volume of health data holds promise to reveal more insights into patient care, outcomes have not yet improved as much as expected. In addition, the data revolution has raised concerns about privacy and maintaining patient trust, with many countries tightening regulations around what data can be collected and shared.
To make personalised healthcare a reality, data must be safely and responsibly used in a way that provides real value for patients and the entire healthcare ecosystem. Healthcare systems need to build infrastructure that can integrate data. Only then will the healthcare industry gain insights that truly accelerate the improvement of care – from prevention and diagnosis to treatment and monitoring, to reimbursement and access models.
Accelerating this infrastructure revolution can be achieved by forging partnerships among healthcare stakeholders around the world to set up common systems for processing, and sharing data. That way, the insights uncovered can be used to provide more seamless patient care, while empowering patients to have a more active role in the process (e.g. deciding how their data can be used, and being able to access and contribute to it on a daily basis through tools that help them manage their health). This is one of the first steps toward delivering personalised care.
The pandemic has fuelled these efforts by demonstrating the importance of robust data infrastructure. Thanks to unprecedented data-sharing efforts between researchers, countries, and global health bodies, scientists were able to sequence the virus' genome in a matter of days, develop and refine vaccines in record time based on a combination of clinical and real-world data, and track risk factors for the disease, the emergence of new variants, and other signals in real time to inform public health decisions. However, this rapidly-built infrastructure often fell short in terms of long-term sustainability and resiliency.
These are the challenges we are working to address as we collaborate with countries and regions to build data infrastructure that is sustainable – designed not just for emergencies like COVID-19, but for improving day-to-day care. While this will look different in every place depending on the structure and needs of the local healthcare ecosystem, we've identified several strategies for success.
Bring as many stakeholders to the table as possible. In Australia, we joined forces with the Ministry of Health, the Australasian Lung Cancer Trials Group, Omico, and the National Health and Medical Research Council Clinical Trials Centre to provide comprehensive genomic profiling (CGP) for people with a difficult to treat form of lung cancer. The trial generated data that not only helped uncover better treatment options for these patients, but also demonstrated the value of incorporating CGP into the standard of care, especially for people with advanced or metastatic cancers. Thanks to the involvement of these stakeholders from the beginning, we've been able to evolve the program into the national rollout of a tool that will provide thousands of patients with access to CGP.
Sometimes policy solutions are the best starting point. We recently established a consortium with the South Korean government, medical societies, and industry leaders focused on influencing expansion of more targeted therapeutic options for patients with different types of cancer across the country. The goal is to create a new framework for improving patient access to molecularly guided treatments under South Korea's National Health Insurance, supported by real-world evidence. This framework could serve as a blueprint for the use of real-world data to support patient access decisions, creating additional opportunities for innovation and adoption of personalised healthcare.
Anchor infrastructure in a common database. Singapore is already a leader in terms of data infrastructure, due to its high level of healthcare digitisation and investment in integrated care delivery. Yet, when it comes to cancer care, there is no central oncology data repository that brings together all the information generated from the EHR systems of the two largest cancer centres in the country. That's why we are partnering with the Singapore Translational Cancer Consortium and the two major cancer centres to build a national clinico-genomic database of anonymised data from cancer patients, which all healthcare stakeholders can use to accelerate precision oncology research and develop a more personalised model of care. It will also help position the country as a hub for innovation, thus increasing the sustainability of its own health ecosystem and strengthening others throughout the region.
These are just a few examples of how partners within the healthcare ecosystem can strengthen data infrastructure, breaking down silos until we can deliver the right solution to the right person at the right time. We will continue to scale these efforts across national and institutional borders so we can build not just a data revolution, but a health revolution, where every person can benefit from personalised care.
About the author

Kelly Haenlein leads Roche's international real-world data strategy and personalised healthcare ecosystem teams at Roche. She and her teams collaborate and co-create with external partners to enable sustainable healthcare systems that make personalised healthcare accessible to patients worldwide. Throughout her career in healthcare, Kelly has valued the impact of partnerships to change healthcare systems and shape healthcare ecosystems that enable people access to innovative care solutions.