The next steps for the sexual health market
Views & Analysis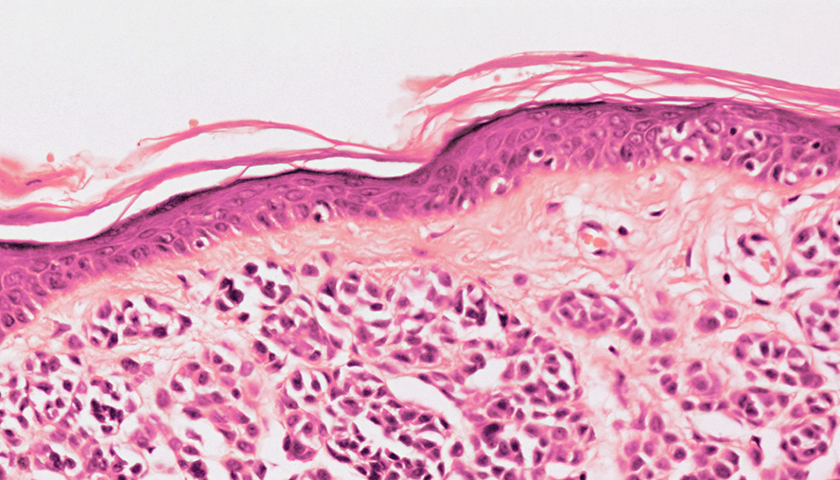 Though PDE5 inhibitor drugs like Viagra have dominated the sexual health market for decades, the treatments come with some severe disadvantages. UK-based biotech Futura Medical is hoping to change the market with its topical gel MED2005. We spoke to the company's Ken James and Angela Hildreth to learn more.
What is the current landscape like for erectile dysfunction treatments?
Ken James: PDE5is have been around for over 20 years. They transformed the way people treat and look at erectile dysfunction. But they have a number of limitations associated with them. They require a lot of pre-planning because they are slow-acting, and they have a lot of adverse events. For Example, Viagra needs to be taken at least 30 minutes before intercourse and can cause headache, flushing, dyspepsia, abnormal vision, nasal congestion, back pain and other adverse events. Its use is restricted to once a day
Angela Hildreth: A high percentage of men who start taking Viagra lapse on treatment in the first year. That's because it's either just not convenient enough for them, so they don't bother, or they suffer from side effects that aren't worth the benefit.
James: Nevertheless, PDE5is have certainly helped break down the taboo around erectile dysfunction – at least in the US. In the US, direct to consumer advertising of Cialis and Viagra over a number of years has increased awareness of the condition and broken down barriers to discussing it. It's no accident that around 50-60% of the ED market is in the US.
It's a different story in the UK. We had a very interesting meeting with a sexual therapist here who said that the attitudes in the UK towards erectile dysfunction are almost Victorian. It's not 'manly' to want to seek help. It's a more difficult prejudice to break down in this market.
Also, if you look at the researchers, the key opinion leaders and the pharma workers in this area, you'll see that there are very few women involved in the discussion. One of the growing fields within sexual medicine is female sex, and it's also a problem for the female if the male can't perform as the women feel unattractive and inadequate. In some cases it can have a devastating effect on a partnership or marriage. We're trying to get a much better understanding of that, and look at this as something that doesn't just impact the male in a relationship.
Tell us about MED2005. How can it address these unmet needs?
James: MED2005 is a topical gel for erectile dysfunction that is applied to the glans penis.
One key differentiator for our product is that it has a very rapid onset of action – 5-10 minutes. All the information that we have gathered on how people use the product shows that it is very much seen as helping the relationship become more intimate, and with a lot of spontaneity in love-making. In fact our learnings from the way the product was used in the phase 2A study show that it is often the female who applies it to the male – which is another clear point of differentiation.
Hildreth: The gel itself is clear and looks no different to any other lubricants. With a product like this the female can easily get involved. There's certainly nothing else out there that does that.
James: We've also got a very good side effect profile. Also we believe we may get one of the key contra-indications against PDE5is excluded from the label – concurrent use with nitrates. We estimate that about 10% of ED patients that are currently taking nitrates can't use PDE5is because it causes a dangerous drop in blood pressure if you take the two together. With a topical gel we think there is a much lower chance of that systemic interaction occurring.
Headache is a common adverse event for PDE5is. Viagra typically has a 20% headache rate. We only saw 14 headaches out of 1,000 intercourse attempts.
Another issue that sometimes comes up is whether the ED treatment affects the female. Again, out of 1,000 intercourse attempts, in studies to-date, we saw only two headaches in the females – which is remarkably low.
Do you see the market you're entering changing much now that some ED drugs have switched to OTC?
James: About two thirds of people who suffer from ED do not present to a physician. The embarrassment factor has a lot to do with that. OTC drugs could solve that. But it is important to ascertain whether the ED may be a result of an underlying condition such as heart disease or diabetes, and therefore pharmacists in the UK have a key role to play in asking questions of the patient prior to sale which may be embarrassing for the patient.
Meanwhile in the US sales through pharmacy only do not exist, and with supermarket sales the FDA would be worried about serious underlying medical conditions going undetected and about patients accidentally consuming the drugs with contraindicated drugs such as nitrates.
But FDA may be more likely to switch a topical with a low side effect profile, with fewer contraindications – so with our product, we think we've got a shot at being the first OTC erectile dysfunction product in the US that actually works.
What are your future plans for the product?
James: We have moved into phase 3, completed patient recruitment and expect headline data in December 2019.
In the phase 2A study we met the primary endpoint with a highly significant difference versus placebo. When we drilled down into the data we got the primary effect in mild to moderate patients but lacked a little bit of efficacy in moderate and severe patients. Therefore, in the phase 3 study as well as the original dose, we are looking at strengths three and three times higher.
We've had a lot of discussions with key opinion leaders about our product, and have convened a scientific advisory panel. Everyone on that advisory panel has been excited about the potential for the product, even if the product is seen to be most effective in mild and moderate ED patients which represent the vast majority of cases.
There's been no real innovation for treating erectile dysfunction for at least a decade. It's always nice to get some external validation of the technology from the people who work actively in the field.
About the interviewees
Ken James joined the Futura Medical Board in April 2016. In November 2016 he was appointed head of R&D and executive director. He oversees the development, regulatory and manufacturing strategies for the group's existing pipeline and the evaluation of early stage pipeline opportunities. Ken's past roles include: senior vice president of research and development for GlaxoSmithKline Worldwide Consumer Healthcare, having worked in the UK and the United States. He has over 40 years' experience in the research, development and commercialisation of consumer healthcare products.
Angela Hildreth joined Futura Medical in February 2018 as finance director and chief operating officer. She leads the group's finance, HR and IT functions, inputs into commercial and financial strategy, ensures compliance procedures and is a principal contact for shareholder and investor relations. Her experience includes senior financial roles in a diverse range of industries, including seven years as UK finance director at Shield Therapeutics.