The business case for creativity
Articles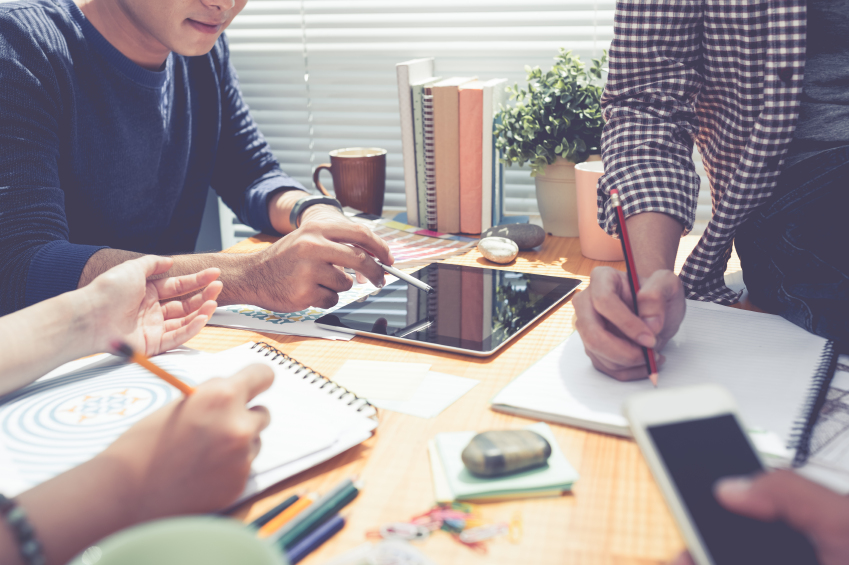 The consumer world is reaping the benefits of creativity; healthcare should be doing the same.
Creativity might once have been seen as the expensive gloss to healthcare advertising and marketing, but a growing body of evidence now backs the view that adding a splash of originality is vital if a company wants to drive not only its sales, but its share price too.
It's been a tough climb getting pharma to take this on board but, ultimately, if you are spending an inordinate amount of money on getting a medicine to licence, then it makes sense to announce the drug's existence in a way that is far from bland – particularly if the market is already saturated, believes Dominic Owens, managing director at Seven Stones. "A Pontaprint service just isn't going to work," he states.
Certainly in a competitive market it is becoming harder to differentiate drugs based on science alone, notes Ditlev Ahlefeldt-Laurvig, head of advertising, global brand lead at Ogilvy Healthworld. "Creativity," he argues, "can help a brand stand out, get a message noticed and changes behaviour. Data alone is just not enough."
Frank Walters, executive creative director and chairman of The Frontera Group, calls it creative alchemy: "It's getting the facts and information and turning them into an implicit idea and emotional values that has the power to change behaviour."
"Something is creative when it is new, unexpected, exciting and inspired," explains Mathew Cutts, director at Cuttsy & Cuttsy. "If creativity is applied to advertising solutions it stands to reason that they will have a much higher chance of impacting behaviour and increasing sales than something that has been seen before, doesn't command attention or conveys the wrong message."
Booming bottom line
This alignment between creativity and a booming bottom line was first demonstrated in the Institute of Practitioners in Advertising's 2010 white paper, 'The Link Between Creativity and Effectiveness', which looked at 10 years of its Effectiveness Awards (which assess marketing ROI) compared with data over the same time period from The Gunn Report (an annual publication ranking the most creatively-awarded advertising).
Notably, creatively-awarded campaigns were 11 times more effective at driving market share growth than those that didn't win awards. Even with equal investment, creatively-awarded campaigns were more successful across sales volume gain, market penetration, customer acquisition and loyalty, while a strong correlation was discovered between increased creativity (where more creative awards were won) and improved levels of commercial effectiveness.
This was substantiated a year later by James Hurman in his book The Case for Creativity, which analysed 30 years'-worth of data, including the business results from Cannes Lions' Creative Marketers of the Year. He states: "In every case, the companies that have been most tenacious in their pursuit of great creativity have been among the ones outperforming the stock market and enjoying historic periods of financial prosperity." McDonald's senior director of global brand development, Matt Biespiel, puts it more succinctly: "We've seen ROI 54% higher with creative that wins Cannes Lions than creative that doesn't."
Of course, this evidence does come from the consumer world, which tends to be more lauded for its creativity than the tightly regulated healthcare sector. Here, it is difficult to show the direct link between creativity and value because the data are so protected, says Ed Shorthose, managing director at Woolley Pau Gyro. But with such stark evidence available for consumer advertising, it is perfectly logical that the same conclusions could be drawn for healthcare.
Indeed, recent blockbusters that have been forced to differentiate following the launch of generic competitors, add weight to the claim that creativity helps deliver. And, as a consequence, says Shorthose, healthcare agencies are taking a leaf from the consumer book and are focusing more on behaviour change and behaviour economics.
"If we think about creativity as increasing our potential to influence decisions and behaviour, it is not just a nice-to-have in pharma – it is essential," Cutts notes. If you consider how tough the healthcare environment is – with fewer ground-breaking innovations, saturated markets where it's harder to differentiate, entry barriers and healthcare cost considerations – it's a no-brainer, adds Ahlefeldt-Laurvig. "Success in a competitive environment will still require that a brand is differentiated, stands out, gets noticed. A strong creative idea will help achieve this."
Tapping in to the power
Pharma should be tapping in to the power of creativity, says Walters, and gives the example of selling a car. "You don't try and describe how the engine works; you communicate the impact or the feeling of owning and driving that car and what it says about you as an individual. If we take that same philosophy into pharmaceutical drug advertising, why are we still trying to explain the science to doctors rather than what it says about them and what it means about prescribing that drug?"
Phil Bartlett, managing director at CDM London, agrees, adding that there is huge potential to draw on emotional connections in healthcare advertising. "The reason healthcare is so fascinating and has creative potential is because of the connections between a person and a brand – it's a connection between a doctor and a drug to a patient where it will change their life. Ultimately, creativity is about solving problems in new ways, and in a changing world of health and wellness there's no shortage of new challenges to understand and overcome. Good creative agencies are full of people who get a kick out of solving our clients' biggest business issues in surprising and engaging ways, and it's in that problem solving that agency value lies, rather than in the tactical delivery that comes out of it."
The fact that pharma can often disregard creativity is not only a waste of the marketing budget but a waste of talent in healthcare agencies, says Owens. Creative agencies have the skills to help solve business problems by understanding what the objective is and looking at it creatively. The reality is that sometimes advertising isn't the answer to addressing the business challenge, says Mark Evans, digital strategy director at Langland. "If we start with knowing what the business wants to achieve, then everything follows that. We need to make creativity more than a tick box – it has to be seen as a contribution to the business."
Shorthose echoes this, saying agencies should be seen as problem solvers. "Just because pharma companies don't need double-page ads in the BMJ any more doesn't mean they don't need our services. They're not just hiring us to make pretty pictures; they can benefit from what we do."
Most importantly, he notes, the creativity that agencies bring to the table will make a real difference to pharma's overall business and help boost the bottom line. You don't have to be creative to see the sense in that.

Source: IPA