Stand up to Trump's anti-science politics, urge health campaigners
Fears that President Trump will push through policies that will damage healthcare and science are generating active resistance from the scientific community in the US and beyond.
In Boston, Massachusetts, probably the world's pre-eminent location for cutting edge science, hundreds of scientists, environmental advocates and supporters held the Stand Up for Science rally on Sunday to protest against the new administration.
The demonstration convened in Copley Square, outside the annual meeting of the American Association for the Advancement of Science (AAAS), where Trump policies such as dismissing climate change as a 'hoax', stoking doubts about vaccine safety and a promise to rip-up FDA regulations, were preoccupying scientists and researchers.
A video shared by @dpomeroy shows a crowd chanting "stand up for science!" at a rally in Boston #StandUpForScience pic.twitter.com/ozeoyQMaw9

— BuzzFeed News (@BuzzFeedNews) February 19, 2017
Many working in science and research say they are reluctant to speak out politically, but feel compelled to do so because of the dangers they believe Trump poses for science, thanks to his disregard for evidence and facts.
BMJ speaks out
While the travel ban has been quashed by US courts, and there has been a slight lull in Trump's frenetic start to his presidency, opposition continues to grow against his anti-science policies.
An editorial published yesterday in the BMJ warns that Trump's administration "is acting in ways that will suppress research and limit communication on scientific topics that it deems politically inconvenient."
Editors José Merino, Elizabeth Loder and Kamran Abbasi, and Harvard professor of health policy, Ashish Jha, say Trump's policies "risk head-on collision with the scientific and health communities" and have the potential to damage health.
Since taking office on 20 January, Trump's administration has been swift to restrict communications from several US environmental protection and public health agencies, raising fears that the White House will suppress any views it doesn't agree with.
The rally in Boston brought protests to the epicentre of biotech and pharma research in the US.
The mass protest has already been matched by the US biotech industry, when dozens of its leaders spoke out against Trump's travel ban on seven mainly-Muslim countries.
On 7 February a letter signed by biotech leaders, including Biogen CEO Michel Vounatsos, Alnylam's chief executive John Maraganore and many more, appeared on Nature Biotechnology's website, condemning the ban.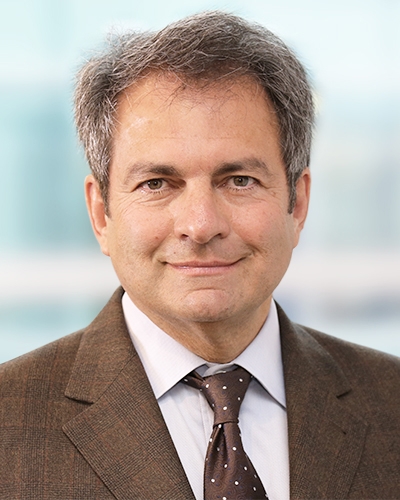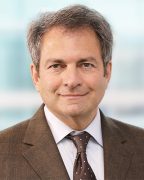 However the pharmaceutical industry has held back from criticising the president, clearly fearful of Trump following up on promises to crack down on prices.
Another key Trump policy is the repeal of the Affordable Care Act, aka Obamacare. Many health care experts have already warned that this could result in millions of Americans losing health insurance if it is rushed through.
The BMJ authors have backed this view, and say the administration's immigration policy "will disrupt the flow of scientific ideas and knowledge, hinder recruitment of scientists to American institutions, limit training opportunities for international physicians, and worsen national shortages of healthcare workers."
Trump's policies are also spurring other nations into action – when the White House announced last month that it was withdrawing $600 million in funding for abortion services in developing countries, the Netherlands and Norway stepped in to lead efforts to plug that gap, committing to $10 million each over a four-year period.
For scientists, any fight back against Trump's policies can't be a political battle between liberals or conservatives, but rather facts and evidence against ignorance and prejudice.
The BMJ says the solution is to "reaffirm our commitment to fostering and applying the best evidence for policy and practice, to be an open forum for rigorous debate that challenges the status quo and holds us all to account."
Concerns have also been raised about Trump's choice for key senior positons in his administration. For scientists, one of the most worrying was Scott Pruitt, who has been appointed head of the Environmental Protection Agency (EPA), despite having close links with the gas and oil industries and having spent years opposing the agency.
Who will Trump choose to lead FDA?
The key appointment for pharma and biotech will be the new commissioner of the FDA, with a decision still expected to be weeks away.
Among those thought to be in the running for the post are several 'outsider' candidates, such as Jim O'Neill and Balajl Srinlvasan, both Silicon Valley tech investors and Joseph Gulfo, an outspoken critic of FDA leadership under Obama.
Pharma and biotech are likely to favour Scott Gottlieb, who has experience as a former FDA deputy commissioner as well as the venture capital world.
Whoever he chooses, Trump has promised a huge deregulation of the FDA – a promise that many in pharma and biotech fear would go too far, and damage the agency's reputation for high standards.
The BMJ editorial added its voice to warnings about proposals to reform the FDA. It says Trump's promised bonfire of regulations "will scale back the agency's ability to ensure the safety and efficacy of approved drugs, harming not only people in America but those in other countries that often follow the FDA's lead."
Many leaders in the sector are quietly stressing that plans to rip up FDA regulations would, in fact, make it harder for the best new drugs to reach the market, as less scientifically-robust products could flood in if standards were lowered.
Any moves in this direction may be the first test of US pharma's bravery. Nervous about Trump's threats of new pricing regulations and tariffs on imported goods – as well as promises of tax cuts – the industry has been wary of voicing opposition so far.
However the success of Trump in using bullying tactics, bluster and rapid changes of policy direction could blindside the industry's attempts to stay in his good books.
Scientists from across the US are now planning to march on Washington D.C. on 22 April – and may need all the momentum and support they can muster in order to face down Trump's worst policies.